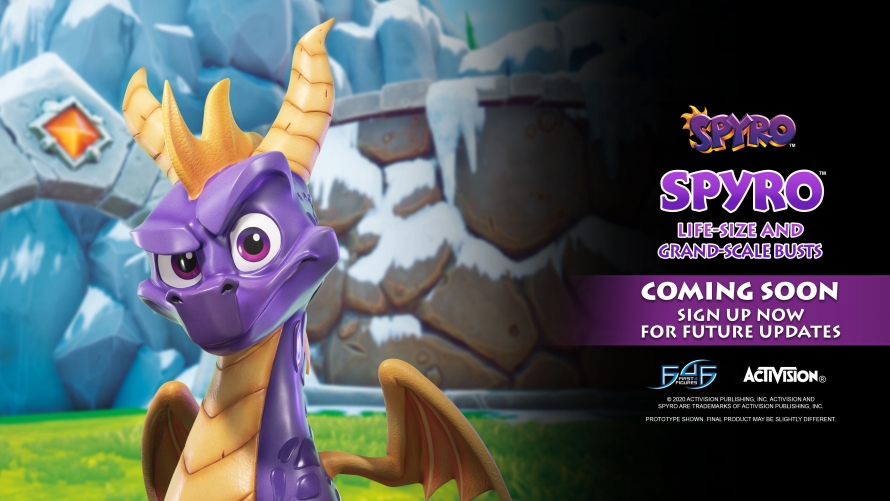 Spyro™ Life-Size and Grand-Scale Busts are now in the physical stage!
---
(Update as of 5 September 2020: Launch date CONFIRMED! Mark your calendars because our Spyro™ the Dragon – Spyro™ Bust statue launch stream premieres this 8 September 2020, 9:00 PDT | 12:00 EDT | 17:00 BST | 18:00 CEST. Pre-orders open after the stream. Click your preferred streaming site URL to set a reminder: FACEBOOK | YOUTUBE)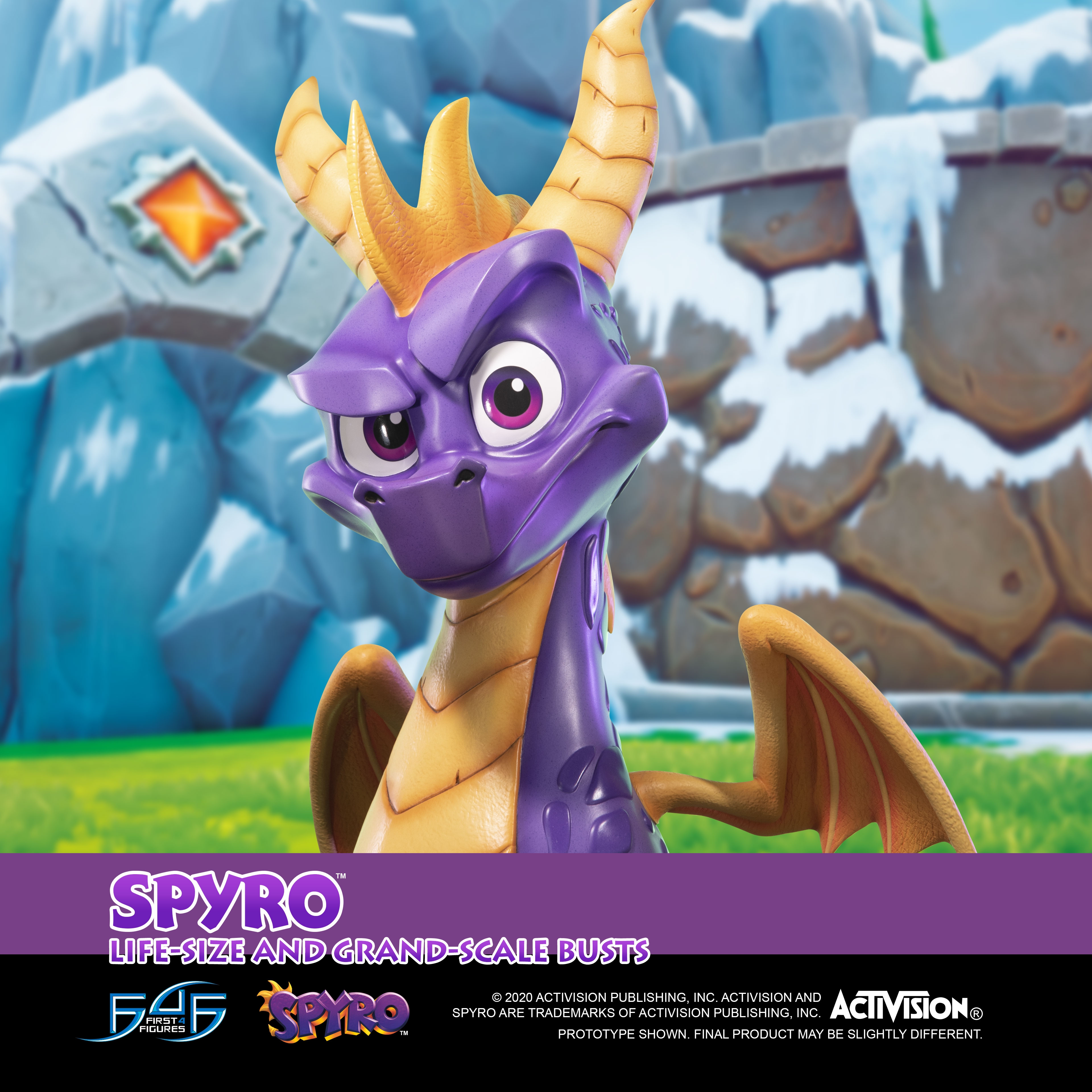 CLICK ON IMAGE TO ENLARGE
Sign up now to stay up to date with our latest
Spyro™ the Dragon teasers and First 4 Figures news
First 4 Figures' first-ever Spyro™ collectible was a resounding success that CEO Alex Davis decided to throw in a little bonus to show his appreciation. He included a Treasure Chest sculpt and added the five jewels from the game! And the support from the fans has only been stronger than ever since then.
Our latest Spyro™ offering will be a first for the series. Since the announcement earlier in the year and after much development behind the scenes, our Spyro™ the Dragon – Spyro™ Life-Size and Grand-Scale Bust statues are now at the physical stage! There will be two variations of this resin statue, a life-size one and a grand-scale one, which, if you didn't know, is smaller in size than the former but at a more affordable price point. Also, Spyro™'s design is based on the remastered game, Spyro™ Reignited Trilogy. Apart from this information, there isn't much else we could reveal for now.

So, what do you guys think so far? Let us know in the comments section below. For more exclusive behind-the-scenes content, join us in our Official Collectors Club on Facebook.
---
More from First 4 Figures Spyro™ the Dragon series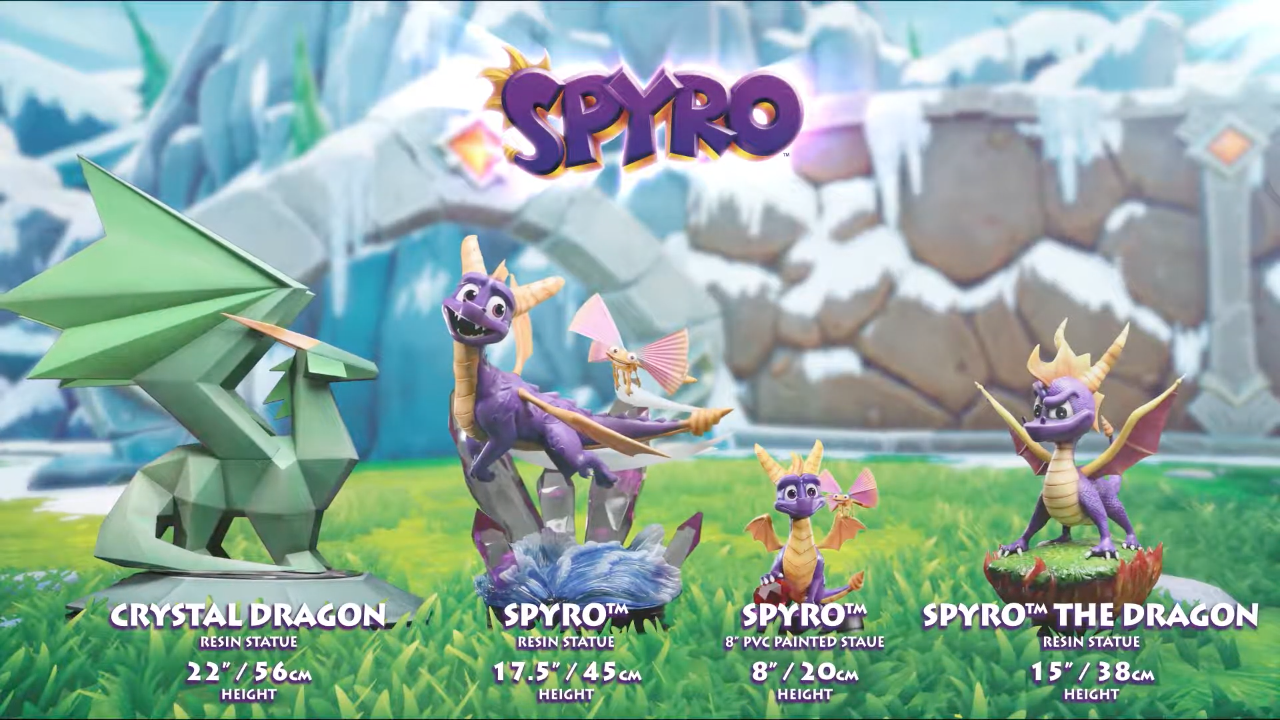 If you are interested in more products from First 4 Figures' Spyro™ the Dragon series, we still have open pre-order, in-stock, and waitlist items available from our Spyro™ the Dragon, Spyro™ PVC, and Spyro™ Reignited lineups. For more information on how our waitlist works, kindly click HERE.
Last Update
2020-09-05 04:54:03