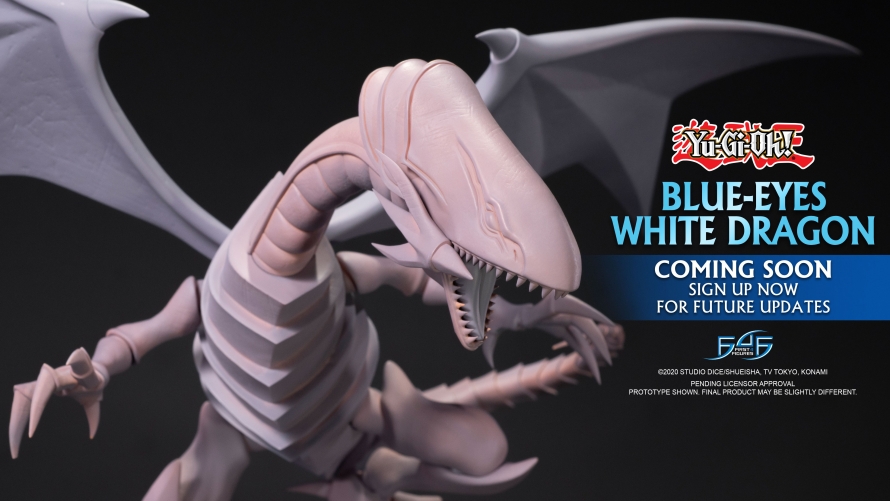 Blue-Eyes White Dragon physical sculpt revealed
---
(Update as of 30 December 2020: Launch date CONFIRMED! Mark your calendars because our Yu-Gi-Oh! – Blue-Eyes White Dragon PVC statue launch stream premieres this 5 January 2021, 9:00 PST | 12:00 EST | 17:00 GMT | 18:00 CET. Pre-orders open after the stream. Click your preferred streaming site URL to set a reminder: FACEBOOK | YOUTUBE)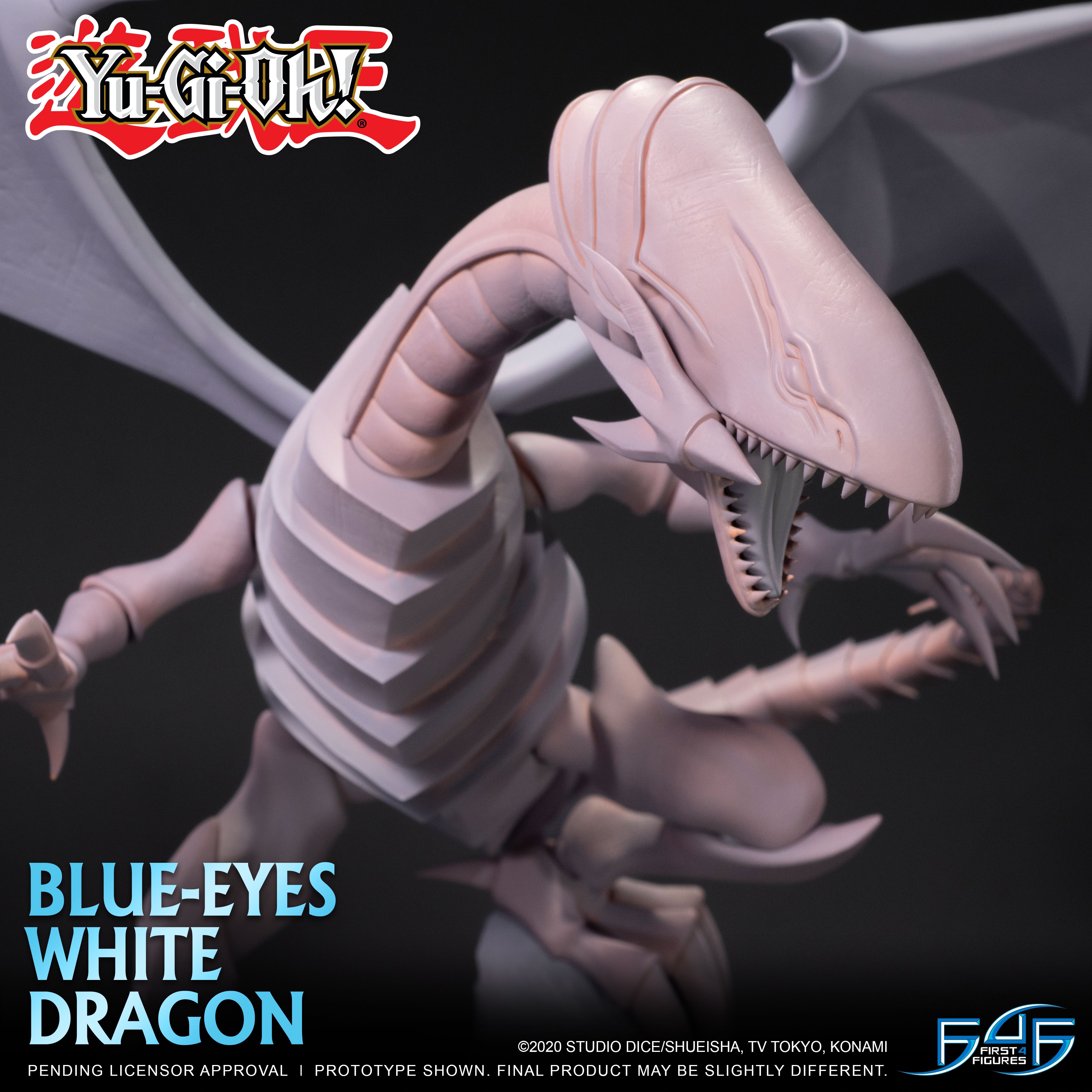 CLICK ON IMAGE TO ENLARGE
Sign up now to stay up to date with our latest
Yu-Gi-Oh! teasers and First 4 Figures news
First 4 Figures revealed the Yu-Gi-Oh! license back in December of 2018 as one of the four Christmas Sneaks for that year. With an overwhelmingly positive response to the Facebook poll of First 4 Figures CEO Alex Davis, it is without a doubt that Yu-Gi-Oh! is a franchise highly sought after by our F4F community.
There isn't much we could reveal for now apart from what we've already announced in the past (that Blue-Eyes White Dragon and the Dark Magician are in development), but just to give you guys an update and a little tease, here's an unpainted physical sculpt of our YU-GI-OH! – BLUE-EYES WHITE DRAGON statue! As you can see in the image, its ferocious nature is well-captured in the design we have planned.
So, what do you guys think so far? Let us know in the comments section below. For more exclusive behind-the-scenes content, join us in our Official Collectors Club on Facebook.
Last Update
2020-12-29 17:17:12