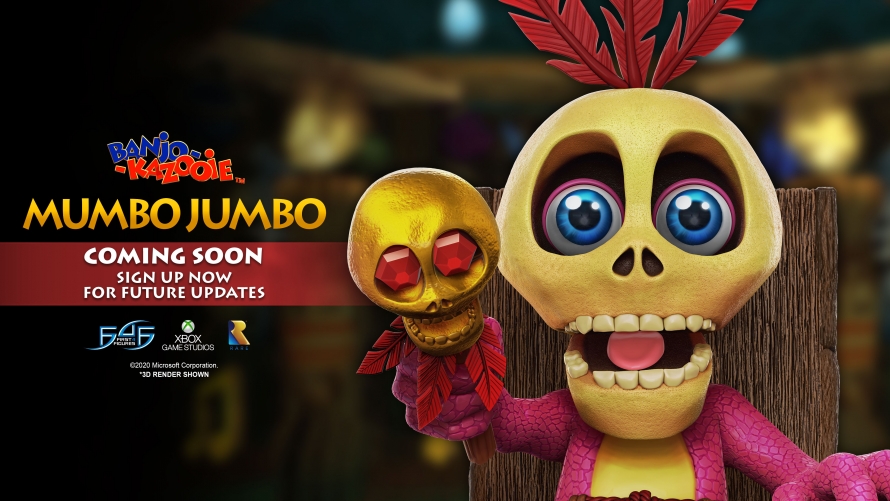 First official 3D render of the bear and bird's shaman pal
---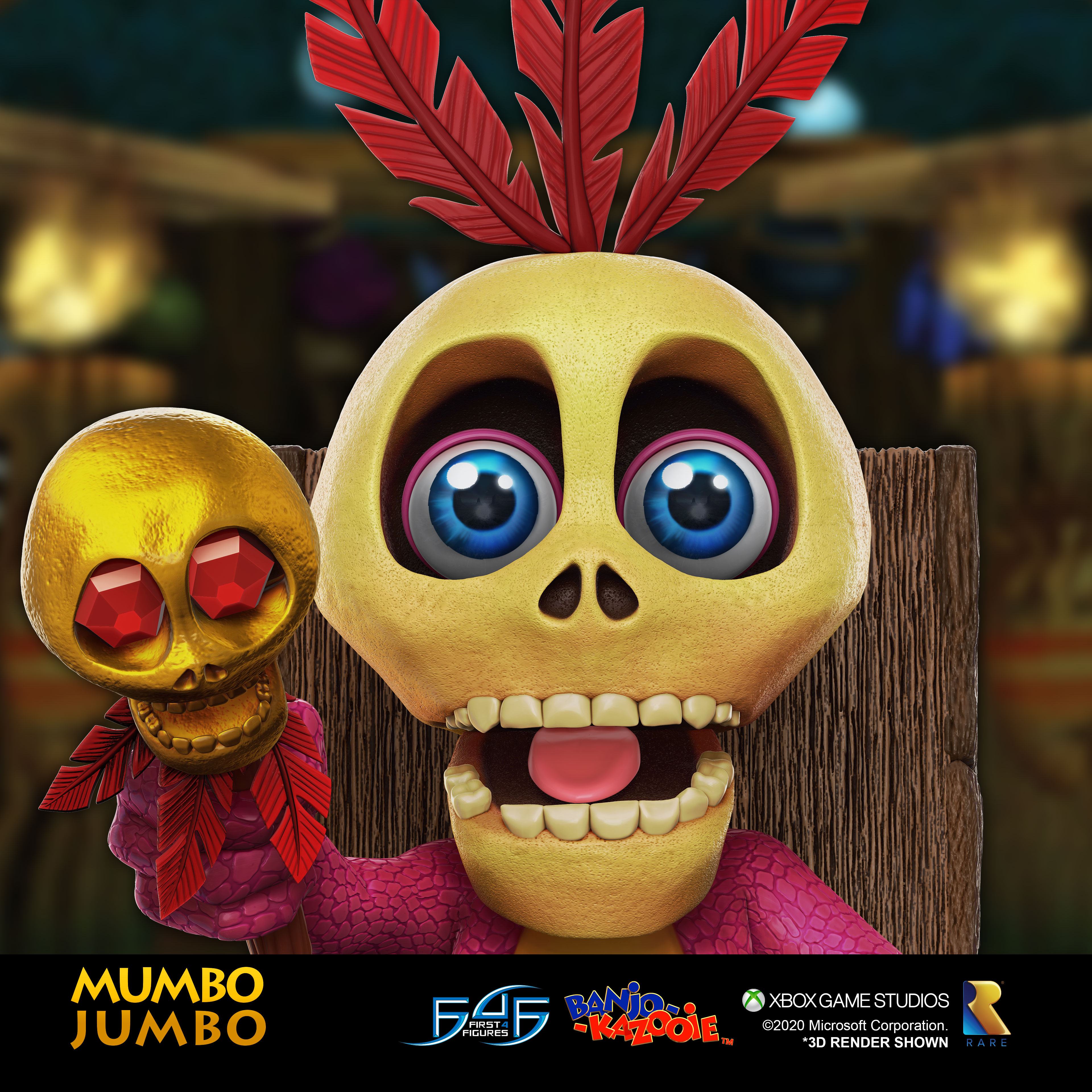 CLICK ON IMAGE TO ENLARGE
Sign up now to stay up to date with our latest
Banjo-Kazooie™ teasers and First 4 Figures news
Four days ago was the 22nd birthday of everyone's favorite bear and bird combination, and in exactly three days from now will have been the second anniversary of our Banjo-Kazooie™ statue launch. We couldn't think of a better time to finally reveal the first official 3D render of our Banjo-Kazooie™ – Mumbo Jumbo statue!
Fans of the franchise voted on an Alex Davis poll, and the required 600+ 'Yes' votes were met in just under two weeks. Moreover, dozens of you gave your suggestions in the comments as to what the statue's design should be if it ever became a reality. You know First 4 Figures is receptive to fan feedback, and plenty of you will be pleased to see Mumbo sitting on his chair with his Zap Stick in hand! Apart from these, however, there isn't much more we could reveal for now.
So, what do you guys think so far? Let us know in the comments section below. For more exclusive behind-the-scenes content, join us in our Official Collectors Club on Facebook.
---
More from First 4 Figures Banjo-Kazooie™ series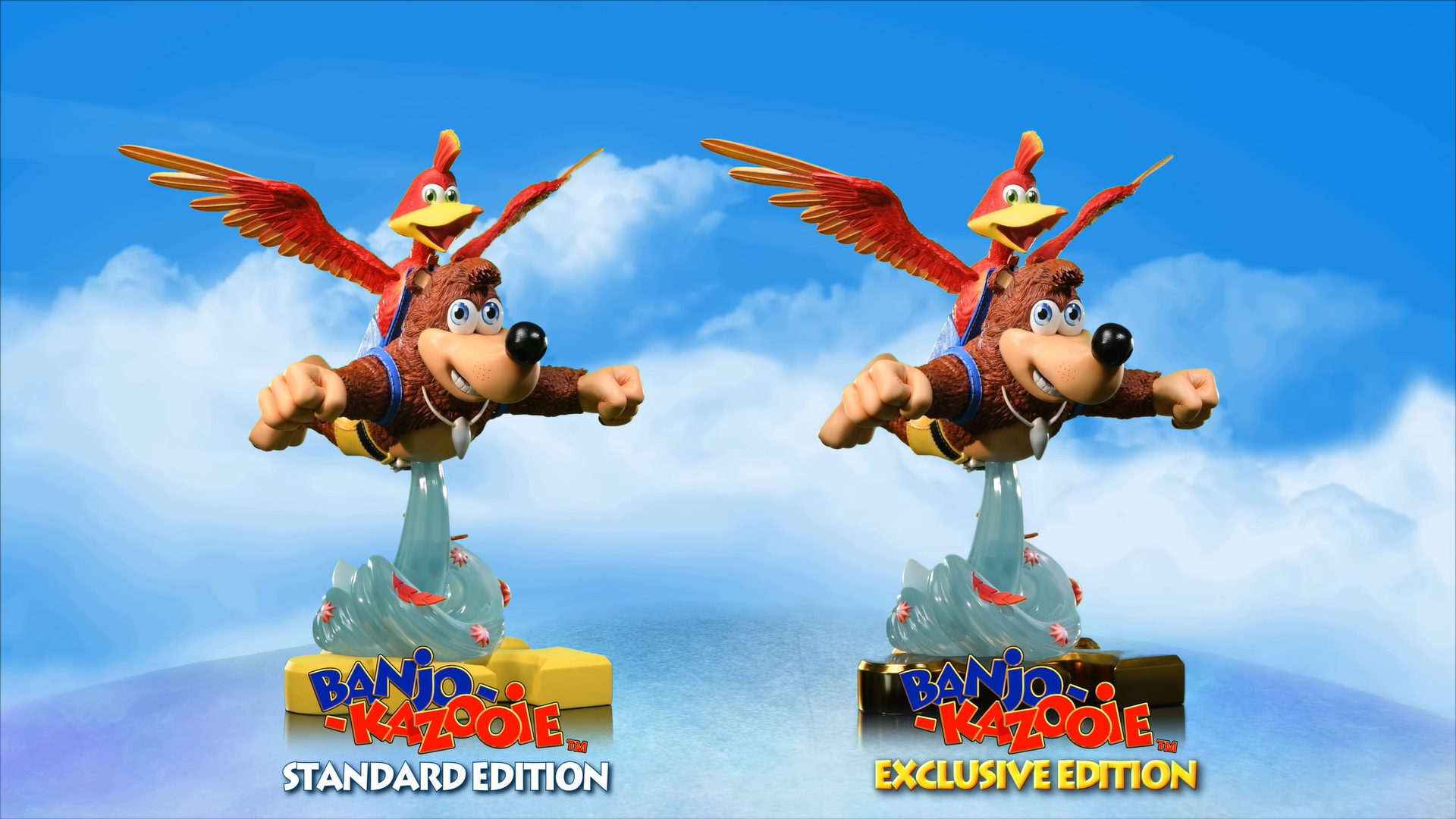 If you are interested in more products from First 4 Figures' Banjo-Kazooie™ series, we still have waitlist items available from our Banjo-Kazooie™ lineup. For more information on how our waitlist works, kindly click HERE.
Last Update
2020-07-03 05:01:57