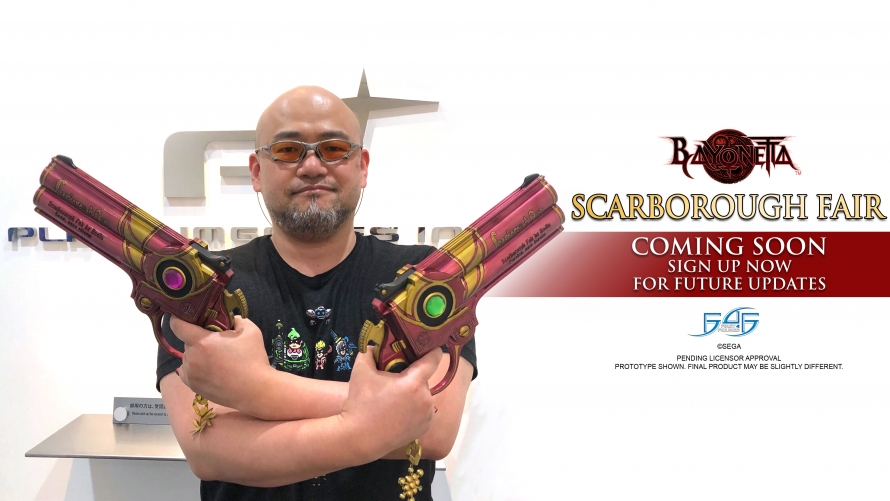 Bayonetta's signature pistols are now in the physical stage
---
Sign up now to stay up to date with our latest
Bayonetta teasers and First 4 Figures news
In July of 2017, First 4 Figures revealed that collectibles from PlatinumGames' critically acclaimed Bayonetta were coming. We've also shared the news in one of our 2018 Friday Q&A live streams that the BAYONETTA – SCARBOROUGH FAIR prop replica was to release first before the famed witch herself.
As part of the franchise's 10th-year anniversary celebration, PlatinumGames unveiled in their official blog post what the prop replica looks like and what it includes. All four guns—Parsley, Sage, Rosemary, and Thyme—will be available, each with their own beautifully crafted stand! And just recently, PlatinumGames tweeted a picture of Bayonetta director Hideki Kamiya posing with the physical samples in hand, giving you an idea of its scale. It's only a matter of time before these go up for pre-order, so make sure you sign up to receive the latest information.
So, what do you guys think so far? Let us know in the comments section below. For more exclusive behind-the-scenes content, join us in our Official Collectors Club on Facebook.
Last Update
2020-07-21 08:39:18