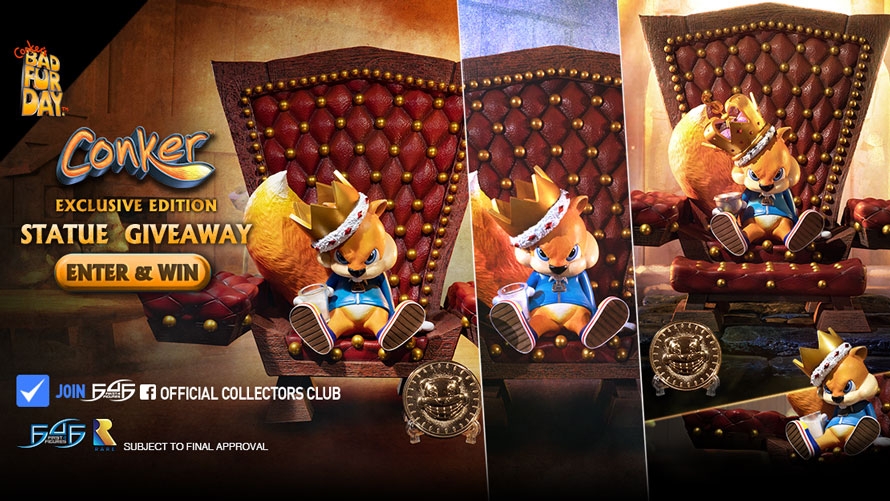 Conker fans, it is time for the highly anticipated CONKER launch from First 4 Figures' all-new Conker: Conker's Bad Fur Day line!
---
First 4 Figures is happy to introduce their latest collectible – CONKER – from their all-new Conker: Conker's Bad Fur Day line! Pre-orders are now open until the 1st of February 2019, 10:00 PM HKT. Don't forget to validate your pre-orders on the 4th of January 2019, 11:00 PM HKT for your Signature bonuses and a chance at low statue numbers. Order yours today!

First 4 Figures Conker: Conker's Bad Fur Day - Conker Resin Statue Giveaway!
In line with their most recent Conker product launch, First 4 Figures is giving away ONE (1) CONKER (EXCLUSIVE EDITION) STATUE!
All you have to do is:
Join the First 4 Figures Official Collectors Club Facebook group.
Like, comment on, and share this

FACEBOOK POST

.
Kindly fill out the required fields above and share it out with your friends and family.
Complete as many tasks as possible to garner as many entries for this giveaway. Deadline for submission of entries is on 30 June 2019, and one (1) lucky winner will be chosen at random after Conker's production has concluded. The winner of the giveaway contest will be contacted via e-mail for further instructions on how to claim their prize.
Thank you so much for all your support and good luck to everyone!
Conker Photo Gallery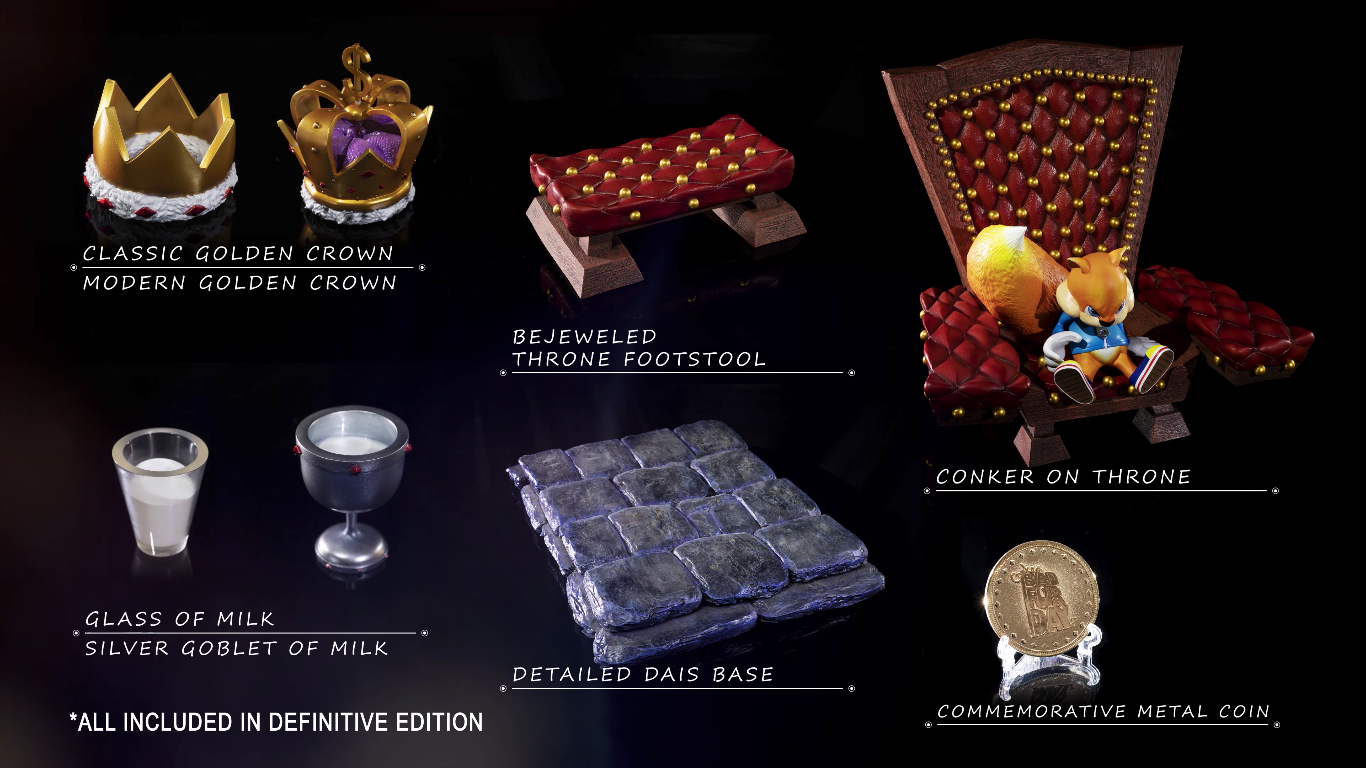 Last Update
2018-12-28 17:49:57