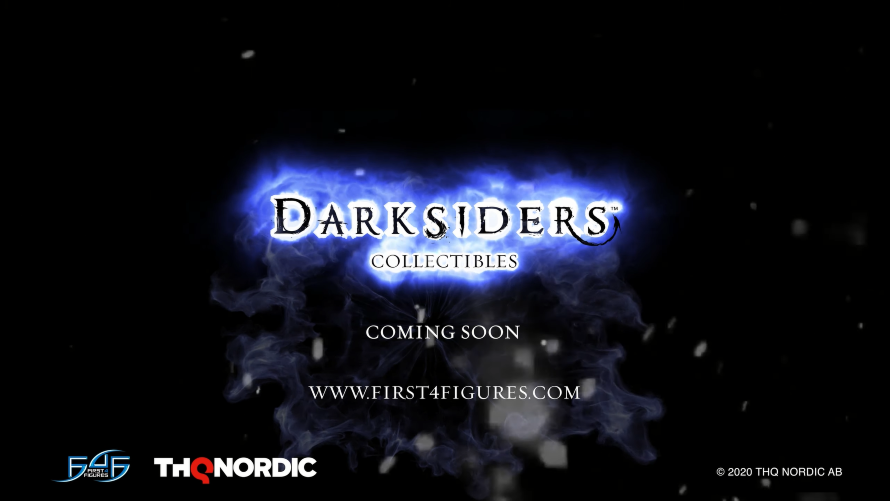 Celebrating a decade of success with a bang!
---
Last 5 January 2020, Darksiders celebrated its 10th anniversary, and we couldn't think of a better way to celebrate such a milestone than to proudly announce that DARKSIDERS collectibles are coming to First 4 Figures! Everyone, let us all give THQ NORDIC a very warm welcome into the First 4 Figures family of licensors! We are excited to work hand-in-hand with them to bring you nothing but the best Darksiders collectibles in the market.
To give you a brief overview of what Darksiders is about, an untimely battle between Heaven and Hell has broken loose after a controversial sequence of events, and the Charred Council has summoned the Four Horsemen of the Apocalypse to restore the balance. Each Horseman, namely War, Death, Fury, and Strife, are protagonists of their own entry in the series, the latest of which features Strife and War in Darksiders Genesis, now available for PC and Google Stadia and set to release on all major consoles this coming 14 February 2020.
After the two impressive poll results for War and Death, there was no question that Darksiders was something we needed to look into. We are truly honored to have been able to acquire this license, and we will do our very best to do this justice.
Are you thrilled about this reveal? Was this something you anticipated? Do let us know in the comments section below, and for all the latest Darksiders and First 4 Figures news and updates, check out our Official Collectors Club on Facebook, or sign up for our newsletter in the field above.
Last Update
2020-04-14 03:46:08