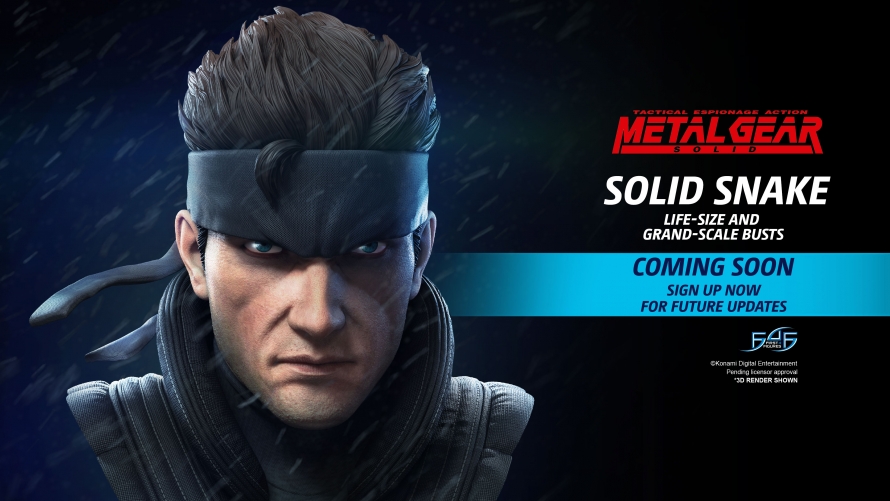 First official 3D render of the legendary mercenary
---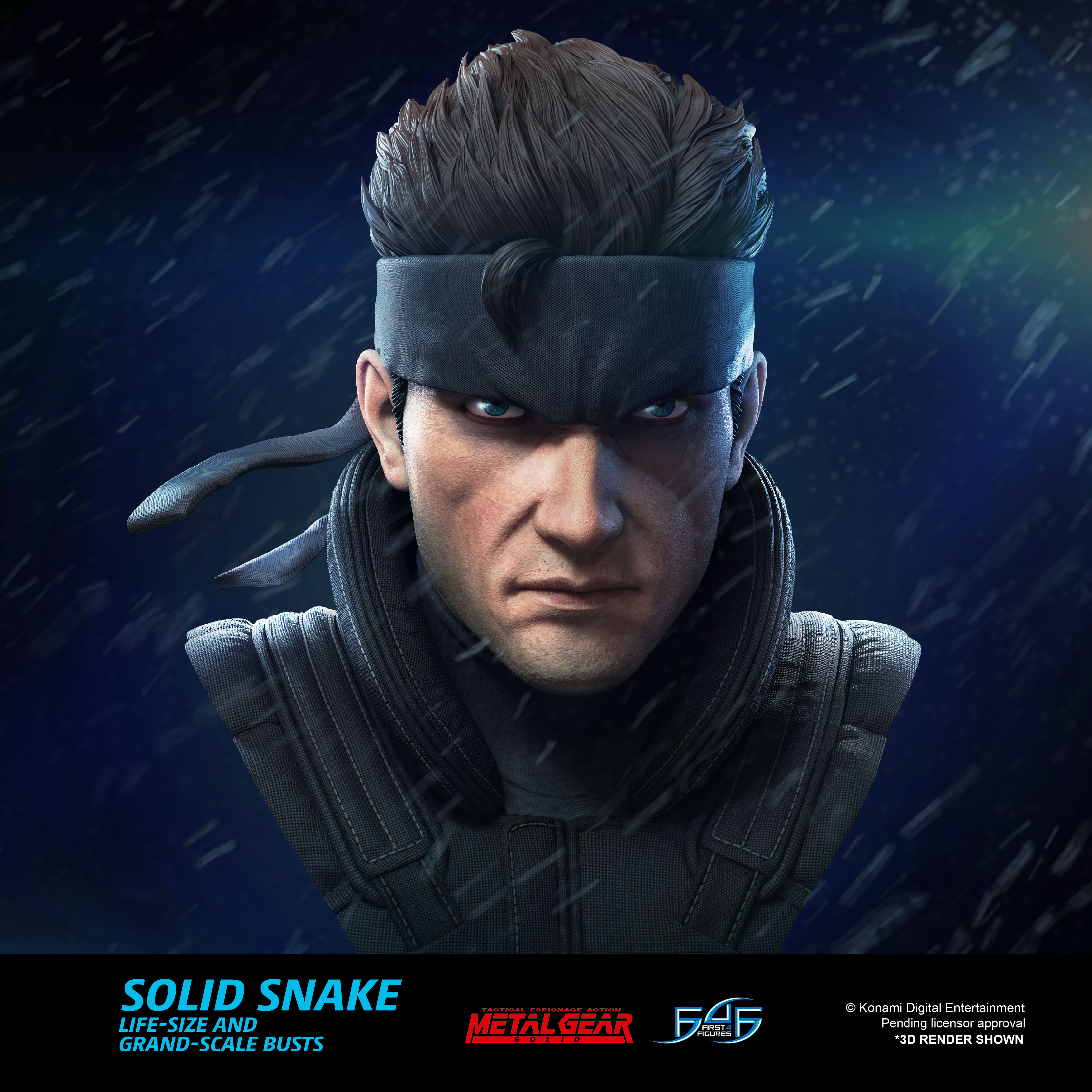 CLICK ON IMAGE TO ENLARGE
Sign up now to stay up to date with our latest
Metal Gear Solid teasers and First 4 Figures news
It has been a while since we revealed or launched anything from Konami's critically-acclaimed franchise, Metal Gear Solid; we'd like to change that. What started as a concept nearly three years ago is now slowly breathing life. After much development behind the scenes, here's a first official look at the 3D render of our Metal Gear Solid – Solid Snake Life-Size and Grand-Scale Bust statues!
This Metal Gear Solid offering will be a first for the series. As mentioned, there will be two variations of this resin statue, a life-size one and a grand-scale one, which, if you didn't know, is smaller in size than the former but at a more affordable price point. First 4 Figures CEO Alex Davis also asked our community if the back of the bust should have the Foxhound or the Outer Heaven logo, but who can say for certain what the final design will look like this early on. All we know is that Metal Gear Solid fans are very passionate about this license, and we'll be sure not to disappoint.
So, what do you guys think so far? Let us know in the comments section below. For more exclusive behind-the-scenes content, join us in our Official Collectors Club on Facebook.
---
More from First 4 Figures Metal Gear Solid series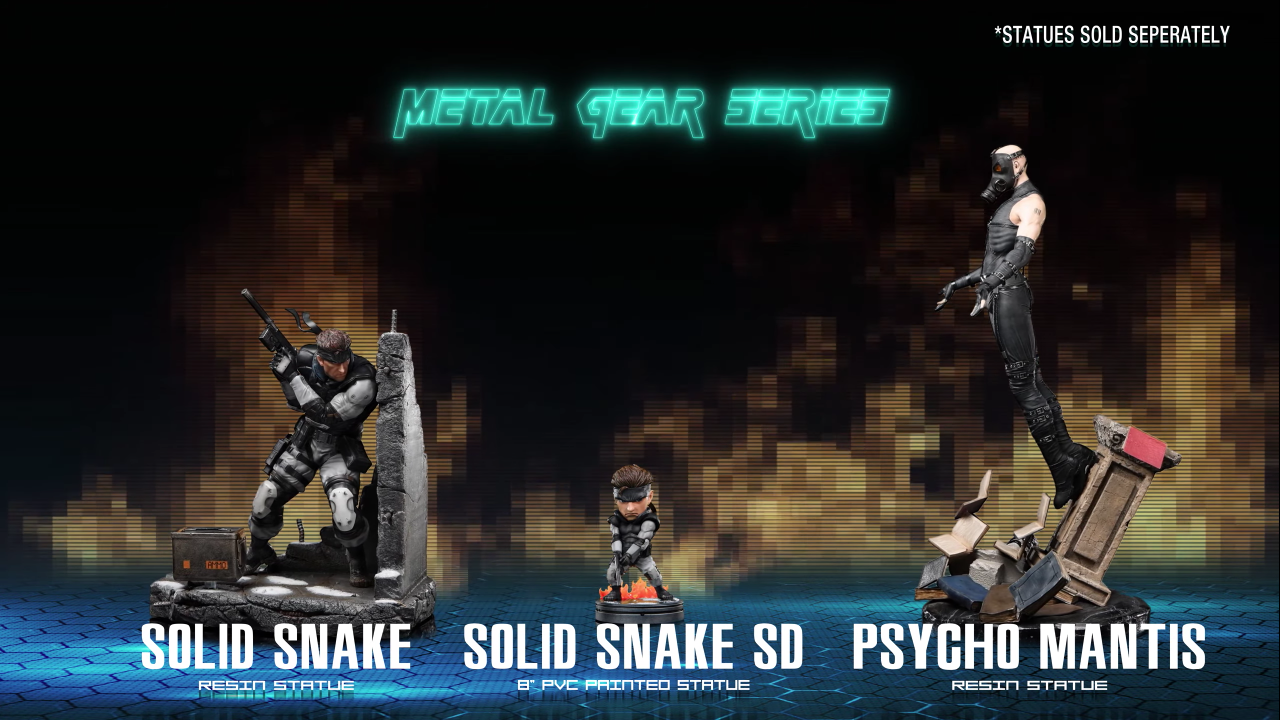 If you are interested in more products from First 4 Figures' Metal Gear Solid series, we still have open pre-order, waitlist, and in-stock items available from our Metal Gear Solid and Metal Gear Solid SD lineups. For more information on how our waitlist works, kindly click HERE.
Last Update
2020-07-07 04:58:07