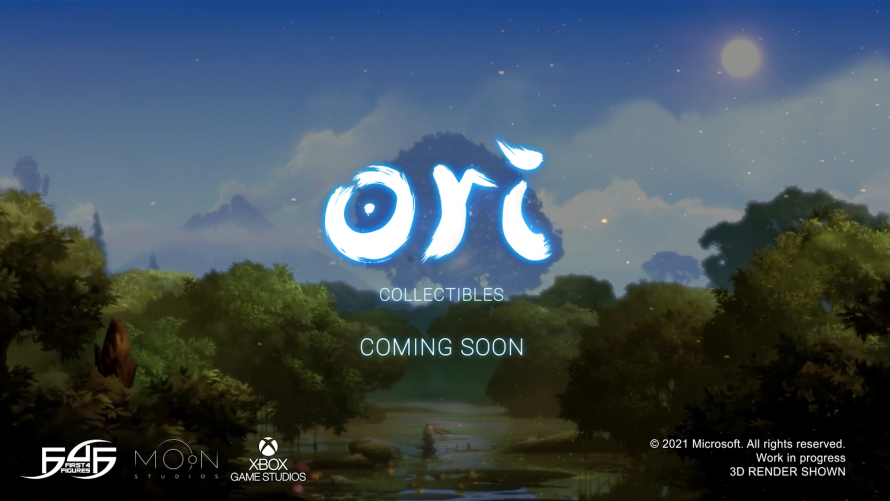 Ending the year with a bang!
---
We are bringing back the F4F Christmas sneaks tradition with a bang this 2021 by announcing that Ori collectibles are coming to First 4 Figures! We are excited and honored to be working hand-in-hand with Microsoft, Xbox Game Studios, and Moon Studios to bring you nothing but the best Ori collectibles in the market.
To give you a brief overview of the game, Ori and the Blind Forest tells the tale of a young orphan destined for heroics, through a visually stunning action-platformer crafted by Moon Studios for Xbox One, PC, and Nintendo Switch. Featuring hand-painted artwork, meticulously animated character performance, and a fully orchestrated score, Ori and the Blind Forest explores a deeply emotional story about love and sacrifice and the hope that exists in us all.
In the sequel, Ori and the Will of the Wisps, Ori faces new challenges when a fateful flight puts the owlet Ku in harm's way. It will take more than bravery to bring a family back together, heal a broken land, and discover Ori's true destiny. And much like the first game, Ori and the Will of the Wisps follows suit with majestic hand-painted artwork, a fully orchestrated score, and captivating storytelling.
Are you thrilled about this reveal? Was this something you anticipated? Do let us know in the comments section below, and for all the latest Ori and First 4 Figures news and updates, check out our Official Collectors Club on Facebook.
Last Update
2021-12-25 05:14:05