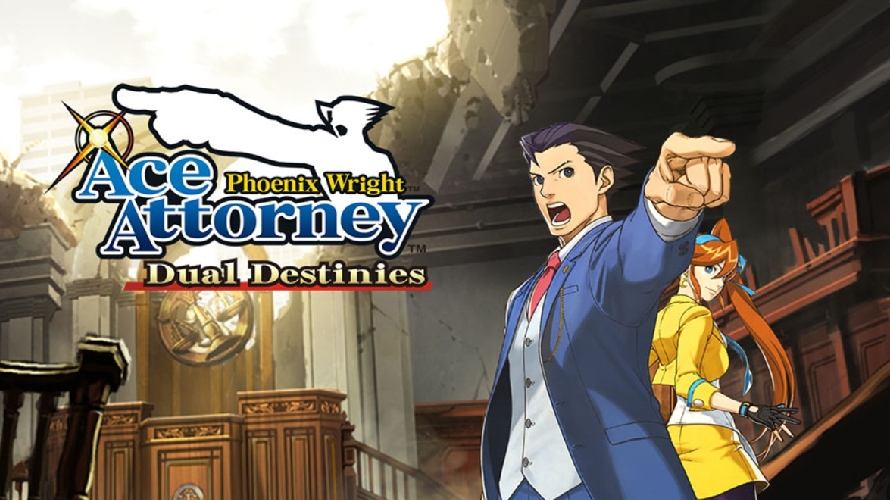 ---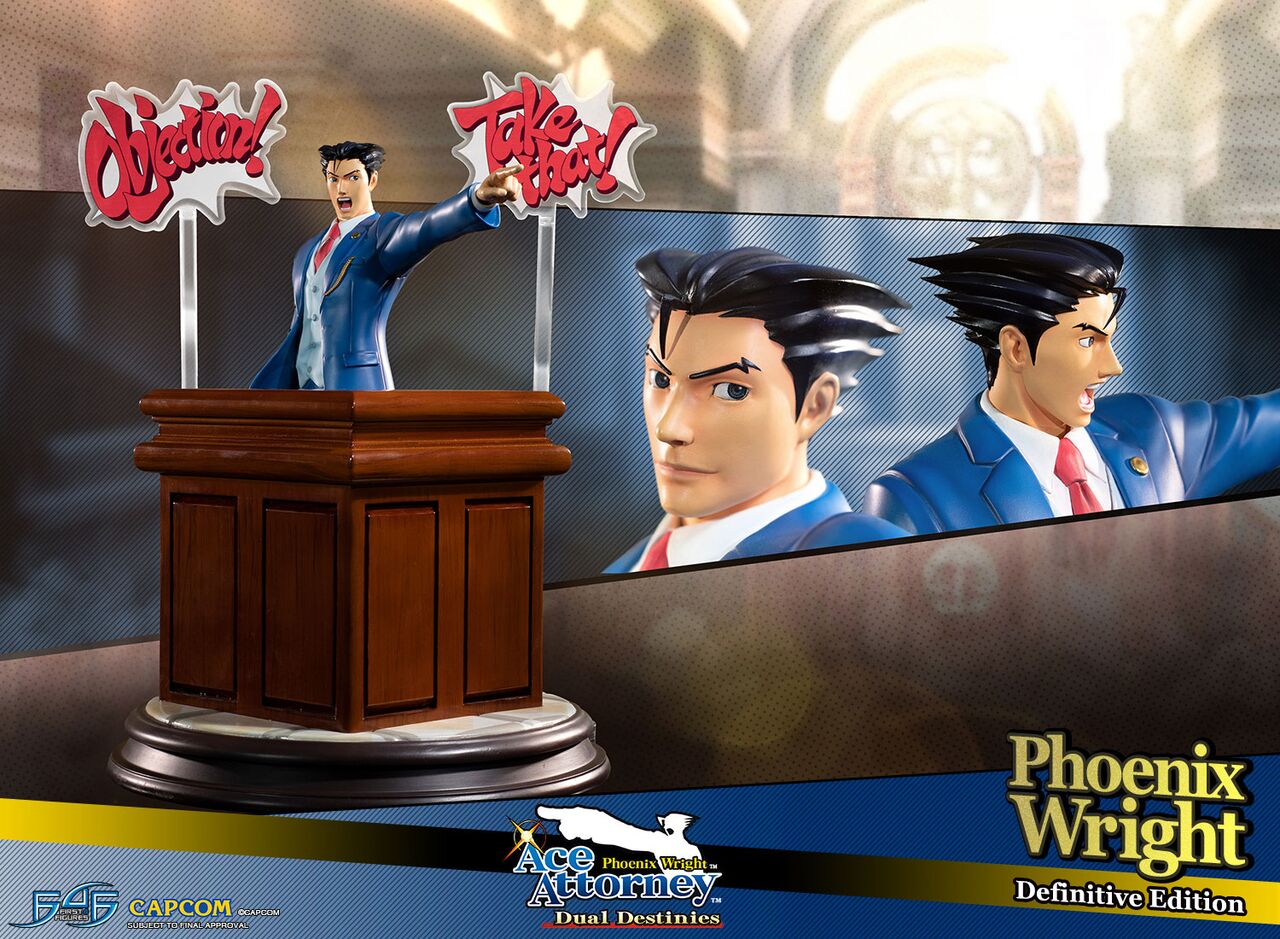 We recently launched our 1:6 scale PHOENIX WRIGHT statue and fans of the franchise have been more than ecstatic that the day has finally arrived after more than four years of development. However, some have expressed in our Official Collectors Club that they have never touched an Ace Attorney title in the past, and with the upcoming Phoenix Wright: Ace Attorney Trilogy in the horizon for the PlayStation 4, Xbox One, Nintendo Switch, and PC, we couldn't think of a better time to convince each of you to suit up and prove to the judge and jury your clients' innocence: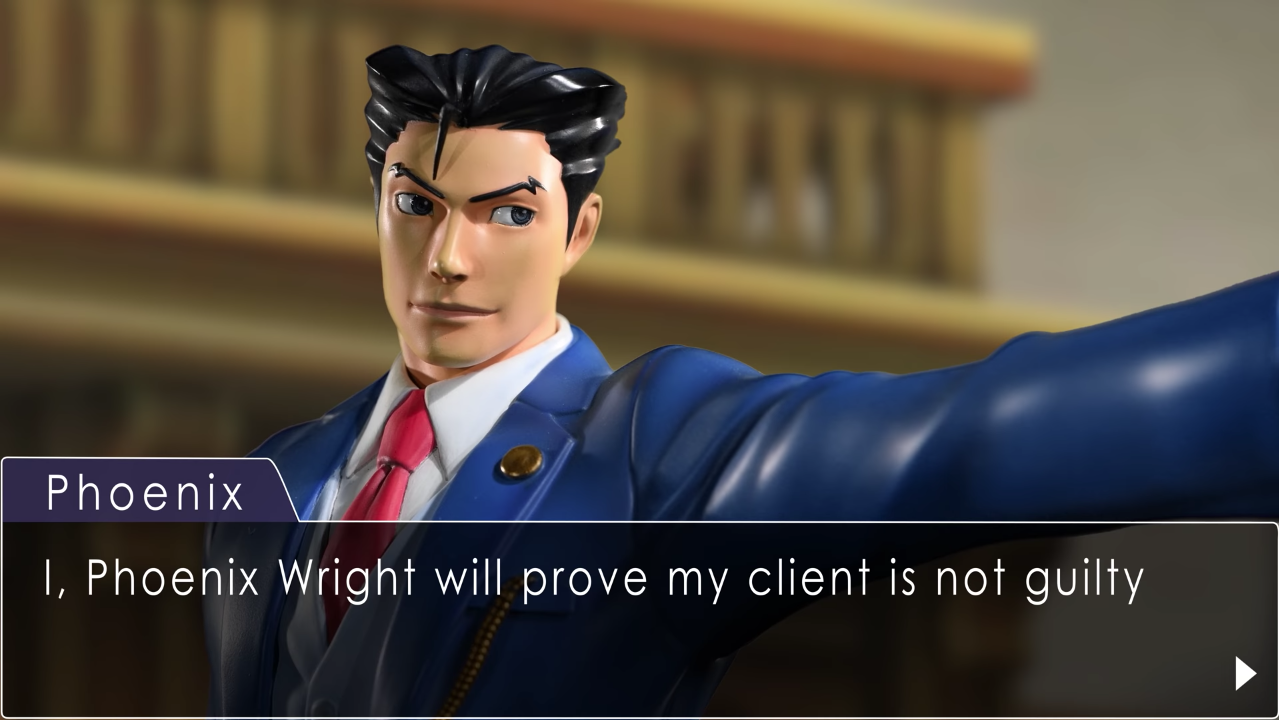 Brain stimulating
Your role as a defense attorney is to prove that your clients aren't guilty of the accusations, but the relentless attacks of the Prosecution and their witnesses truly test your cognition and intuition. You need to keep a very close eye out for inconsistencies with the evidence and the witness' testimonies and use these as ammunition if you will to arrive at the judge's "Not Guilty" verdict. On the contrary, get your analysis wrong and it won't be long before it is Game Over. If you're into piecing together bits and pieces of information for solving mysteries, then you should definitely give this a go.
Excellent character development
Yes, the main point of the game is to resolve court cases, but that isn't to say that there isn't any story or character development involved. As each case progresses, players get a chance to peer through each casts' personal lives, how they came to be personas of the legal system, their struggles in and out of the courtroom, and so on. All these and more excellently tell us each character's story and how they came to be who they are today.
A goofy tragedy
Phoenix Wright is well known for his signature one-liners and silly facial expressions, but none of these should fool you into thinking that the game is nothing but laughter and light-minded fun. In fact, these actions merely masquerade and ease the tragedy seen throughout the game. Deceit and bloodshed add a level of depth and realism to the plot and development of the series, and it wouldn't be Ace Attorney without them. Each case does revolve around a heinous criminal after all. The fact that emotions stay faithful to the world we live in is a plus on my book.
That's all we have for now. Hopefully, this convinces some of you to jump onto the Ace Attorney train. Our PHOENIX WRIGHT statue is still open for pre-orders until the 28th of December 2018. That still gives you plenty of time to try the series out for yourselves. For more Ace Attorney and First 4 Figures news and updates, please join our First 4 Figures Official Collectors Club Facebook group.
Last Update
2018-11-30 10:44:34