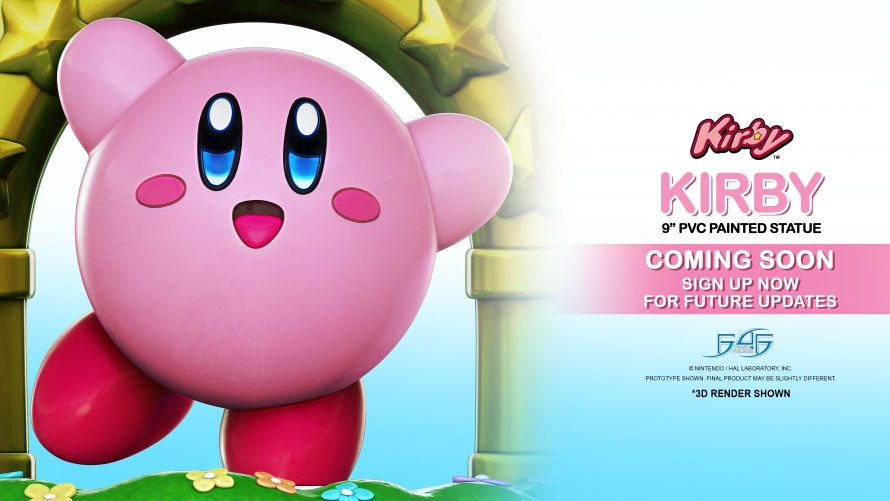 Celebrating Kirby's birthday with a statue reveal!
---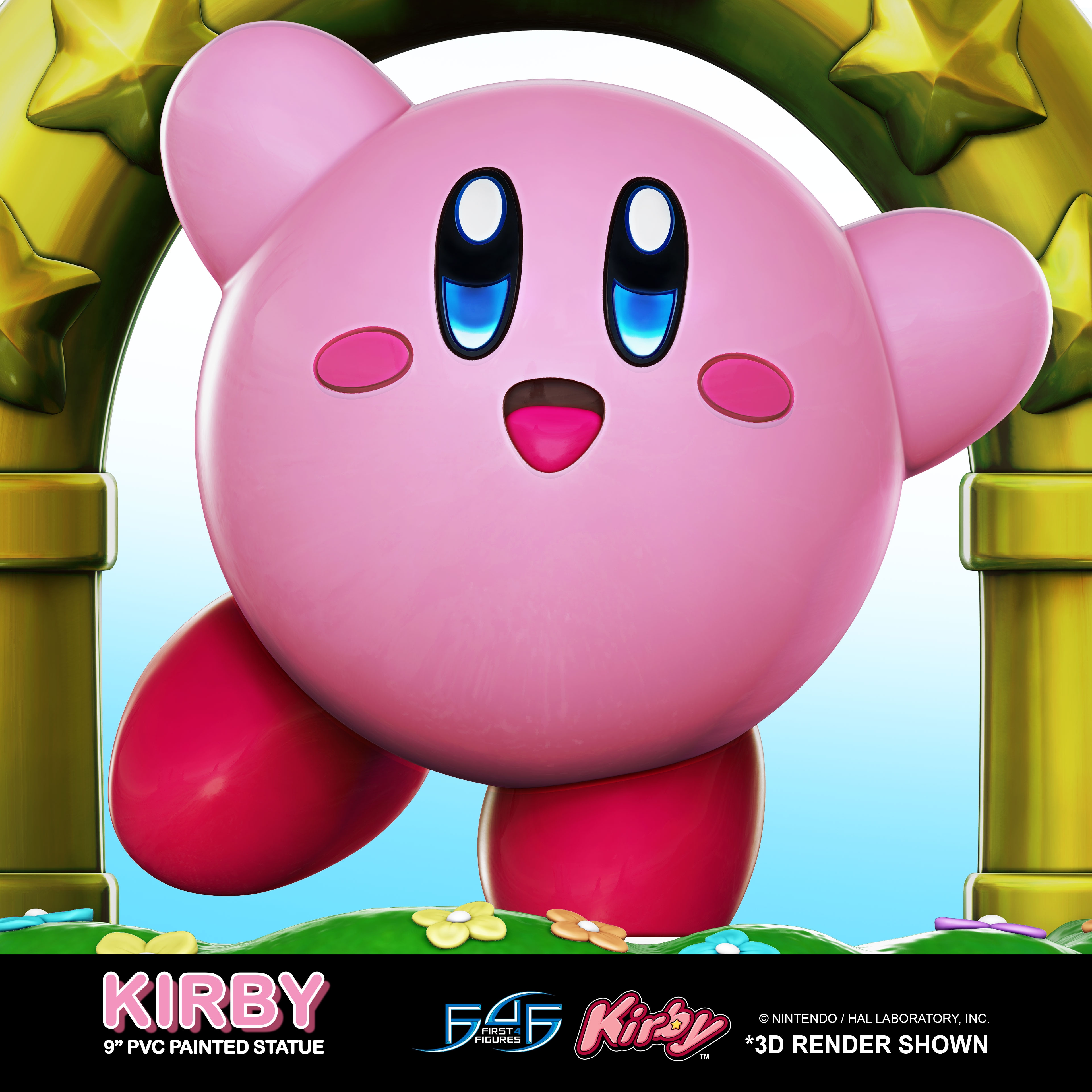 CLICK ON IMAGE TO ENLARGE
Sign up now to stay up to date with our latest
Kirby teasers and First 4 Figures news
It's been a while since we've released a statue for our Kirby lineup, the last of which was Warp Star Kirby, which came out August of 2018. First 4 Figures now has a total of four Kirby-related resin collectibles, and we feel that it's high time our pink and adorable round friend joined F4F's PVC Nation!
Today, Kirby is celebrating his 28th birthday, and we couldn't think of a better time to announce that we have a KIRBY – KIRBY PVC statue in development! Based on the official 3D render image, you can observe that he's standing atop a field of flowers, and there seems to be something behind him. (What could it be?) Apart from these and the fact that it's a 9-inch PVC, there isn't much else we can reveal for now.
So, what do you guys think so far? Any guesses what's behind Kirby? Let us know in the comments section below. For more exclusive behind-the-scenes content, join us in our Official Collectors Club on Facebook.
---
More from First 4 Figures Kirby series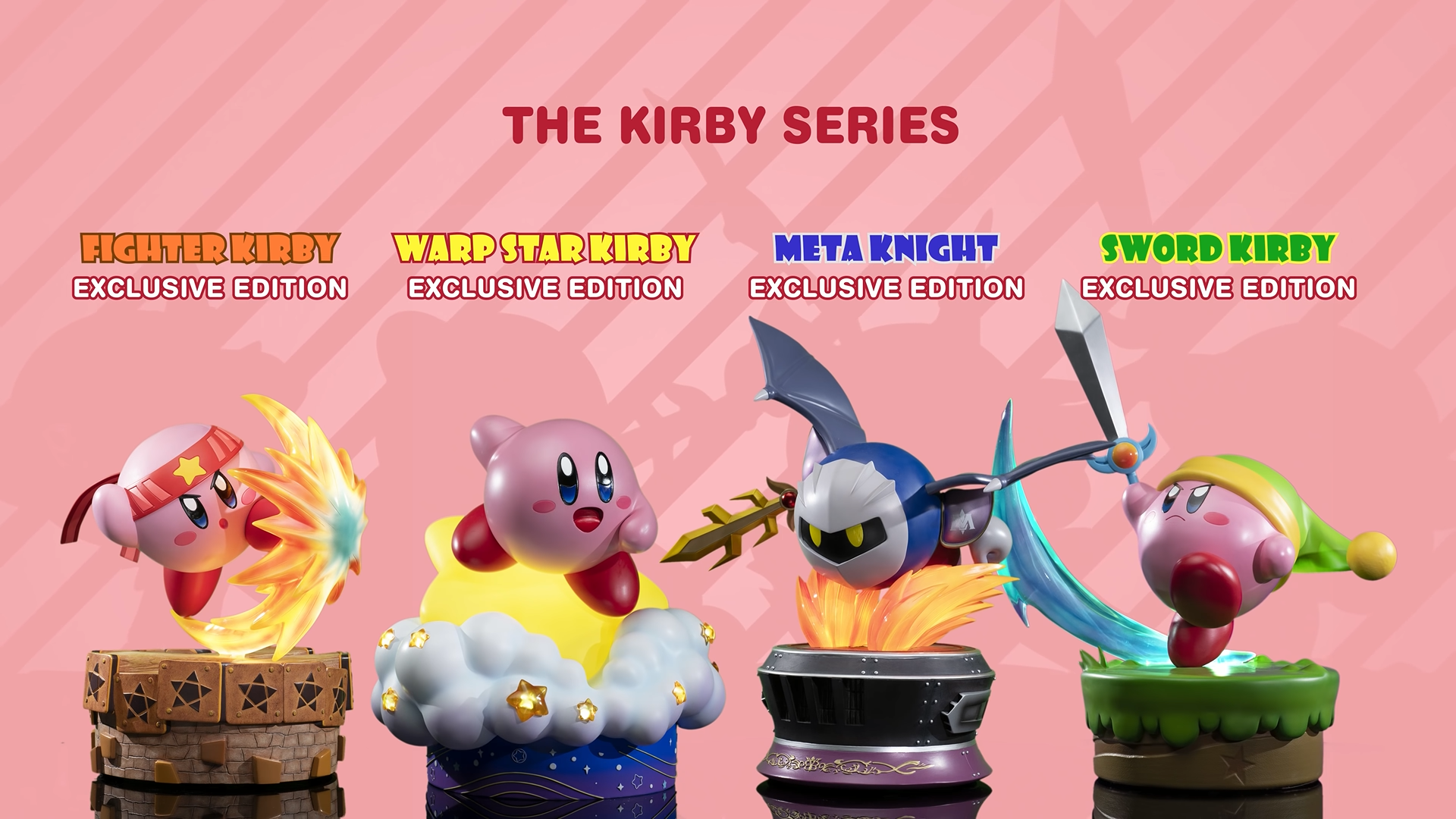 If you are interested in more products from First 4 Figures' Kirby series, you may still jump on the wait list for your desired version of our Warp Star Kirby statue. For more information on how our wait list works, kindly click HERE.
Last Update
2020-04-27 07:55:04