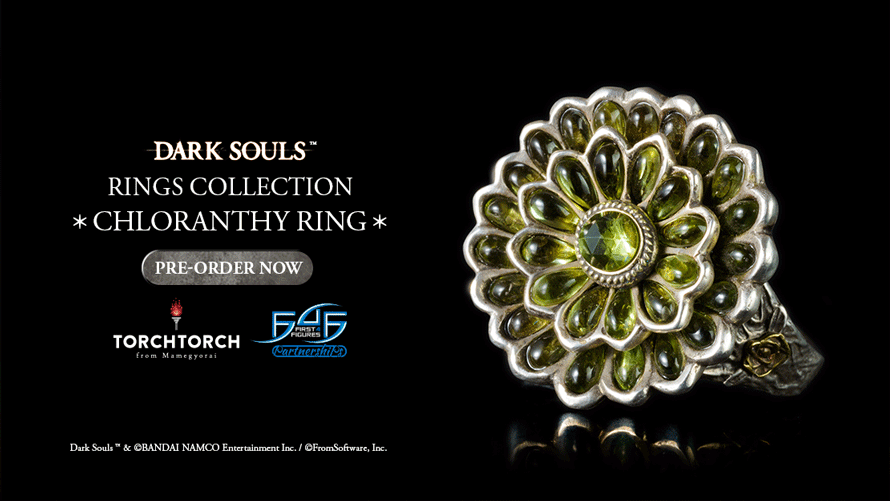 ---
First 4 Figures, in partnership with TORCH TORCH, is proud to introduce the latest addition to the Dark Souls Rings Collection – CHLORANTHY RING. Pre-orders are now open until 9 December 2019.
SIZE CHART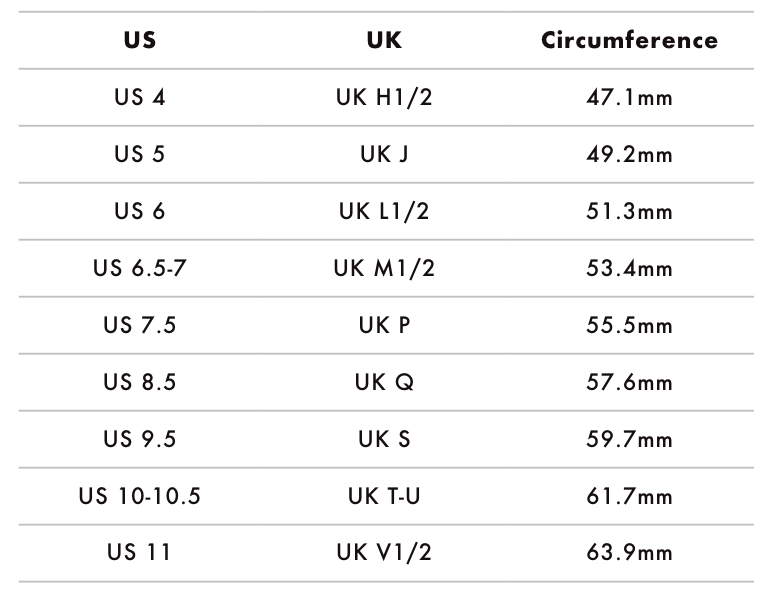 The Chloranthy Ring is made out of 925 Sterling Silver and is topped with beautifully cut Peridot gems. It retails for USD 279.00 and costs USD 25.00 to ship to any region. The accessory is estimated to release in Q2 2020.
Grab yours now before it's too late!
For more Dark Souls and First 4 Figures news and updates, join our First 4 Figures Official Collectors Club Facebook group.
---
More from First 4 Figures Dark Souls series
If you are interested in more products from First 4 Figures' Dark Souls series, our Dragon Slayer Ornstein, Solaire of Astora (Combo Edition), and Artorias the Abysswalker SD statues are still available in stock on our website until supplies last, our Mimic and Artorias the Abysswalker Bust statues are still open for pre-orders until further notice, and you may still jump on the waitlist for your desired version of our Solaire of Astora SD statue. For more information on how our waitlist works, kindly click HERE.
Last Update
2019-11-01 09:17:40