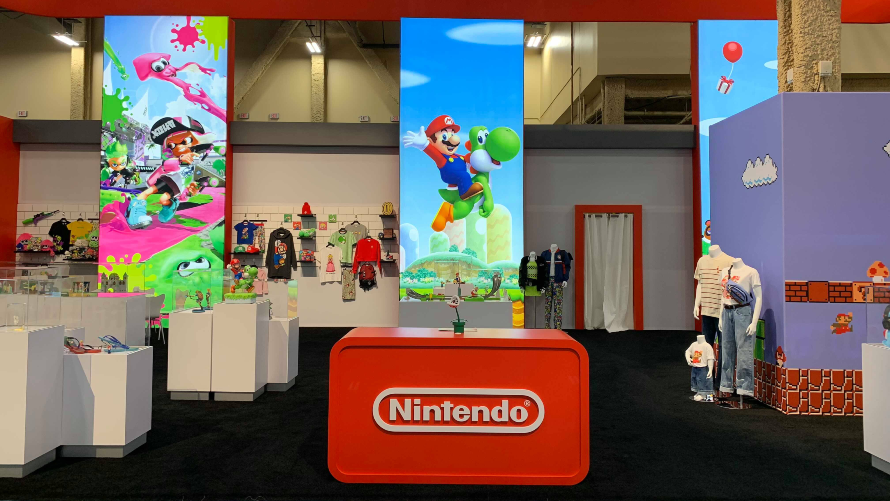 Take a look at some of the unbelievable things that went down during this year's Licensing Expo.
---

Around this time of year during the annual Las Vegas Licensing Expo, the Official Collectors Club hopes that First 4 Figures CEO Alex Davis neglects the cliché, "what happens in Vegas stays in Vegas." Last year, Alex gave us a blow-by-blow on how each day went with regards to his licensor meetings (of course, without going into too much detail as to avoid spoiling any future surprises). Unfortunately, Alex's hands were too full this year that he wasn't able to provide us with updates. This didn't mean though that there weren't any juicy First 4 Figures news that came out of Licensing Expo 2019.
As per usual, we do not get any new reveals during these Licensing Expos and are instead teased at with what could or could not be. For example, last year, Alex teased us by posing in front of the Yu-Gi-Oh! and My Hero Academia booths, playing with our minds and emotions as to what it could mean for First 4 Figures. Thankfully, we can already put ourselves at ease as we were blessed with the not just one but both license announcements during last year's F4F Christmas Sneaks!
This year, however, was a different story. Right off the bat during the first day of the event, Official Collectors Club member Bang H Le threw us a curveball and surprised everyone with THREE never-before-seen PVC statues on display at Nintendo's booth! We would like to give a massive shoutout to him for these awesome pictures.
Although The Legend of Zelda: Breath of the Wild Link has already been out in the marketplace for quite some time, it never had an Exclusive Edition during its initial launch. Now, we present you the Exclusive Edition of Breath of the Wild Link, which features LED effects on the Ancient Arrow, Sheikah Slate, and the base. And, right beside Link is none other than BREATH OF THE WILD ZELDA, which also features LED effects on the Sheikah Slate and base. At long last, our The Legend of Zelda: Breath of the Wild protagonists have been reunited! Nevertheless, it is still to be determined as to when these will go up for pre-order, so stay tuned for more information.

But, that's not all. After building a fruitful relationship with our friends over at Nintendo for over 12 years strong, we here at First 4 Figures are proud to announce that we finally have a LUIGI statue to go alongside his brother, Mario! As seen on these pictures, Luigi's design is based on the latest entry in the franchise, Luigi's Mansion 3. If you pay close attention to the Poltergust (ghost vacuum) design, it matches what is in the game's announcement trailer. And with this unexpected PVC revelation, we can only imagine that fans of the franchise are too hyped up to not only be getting a new title but also a new collectible.
There isn't an exact release date just yet, however, for either the game or the collectible, but what we do know for certain is that the game comes out sometime this 2019. For the meantime, below is the official announcement trailer of Luigi's Mansion 3 coming soon on the Nintendo Switch.
And that's a wrap. Which of the three PVC statues are you looking forward to the most? Let us know in the comments section below. For all the latest Nintendo and First 4 Figures news and updates, join our First 4 Figures Official Collectors Club on Facebook.
Last Update
2019-10-02 04:13:56