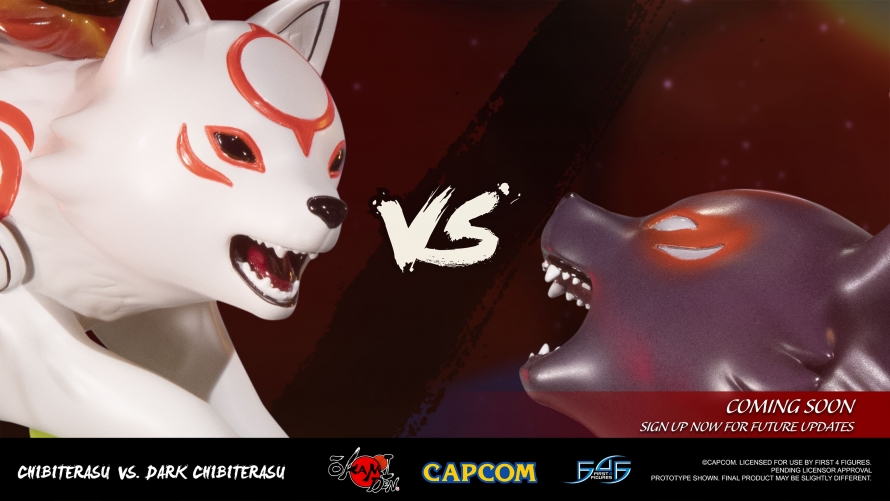 Okamiden's epic final battle is getting a statue treatment!
---
(Update as of 16 December 2020: Launch date CONFIRMED! Mark your calendars because our Okamiden – Chibiterasu vs. Dark Chibiterasu statue launch stream premieres this 22 December 2020, 9:00 PST | 12:00 EST | 17:00 GMT | 18:00 CET. Pre-orders open after the stream. Click your preferred streaming site URL to set a reminder: FACEBOOK | YOUTUBE)
Sign up now to stay up to date with our latest
Okamiden teasers and First 4 Figures news
Ever since the overwhelming success of our very first Amaterasu resin statue, Okami fans couldn't wait for what's in store for the series! And among the clamor of must-have Okami collectibles was Chibiterasu from Okami's spiritual successor, Okamiden. Right then and there, we knew it had to be done.
First 4 Figures CEO Alex Davis asked the members of our Official Collectors Club what pose they would like to see Chibi in and what his scale should be, and based on the overall feedback and after much development behind the scenes, we are proud to unveil the painted physical prototype of our Okamiden – Chibiterasu vs. Dark Chibiterasu resin statue! That's right, this will be an epic diorama of the final showdown between Amaterasu's son and his evil clone!
Based on the video, you can tell that Chibiterasu is using his starting Divine Instrument, the Divine Retribution. And you can also make out from the video that Chibi is at a higher vantage point than Dark Chibi, giving this statue a more heated presence. Apart from all this information, there isn't much else we could reveal for now.
So, what do you guys think so far? Let us know in the comments section below. For more exclusive behind-the-scenes content, join us in our Official Collectors Club on Facebook.
---
More from First 4 Figures Okami series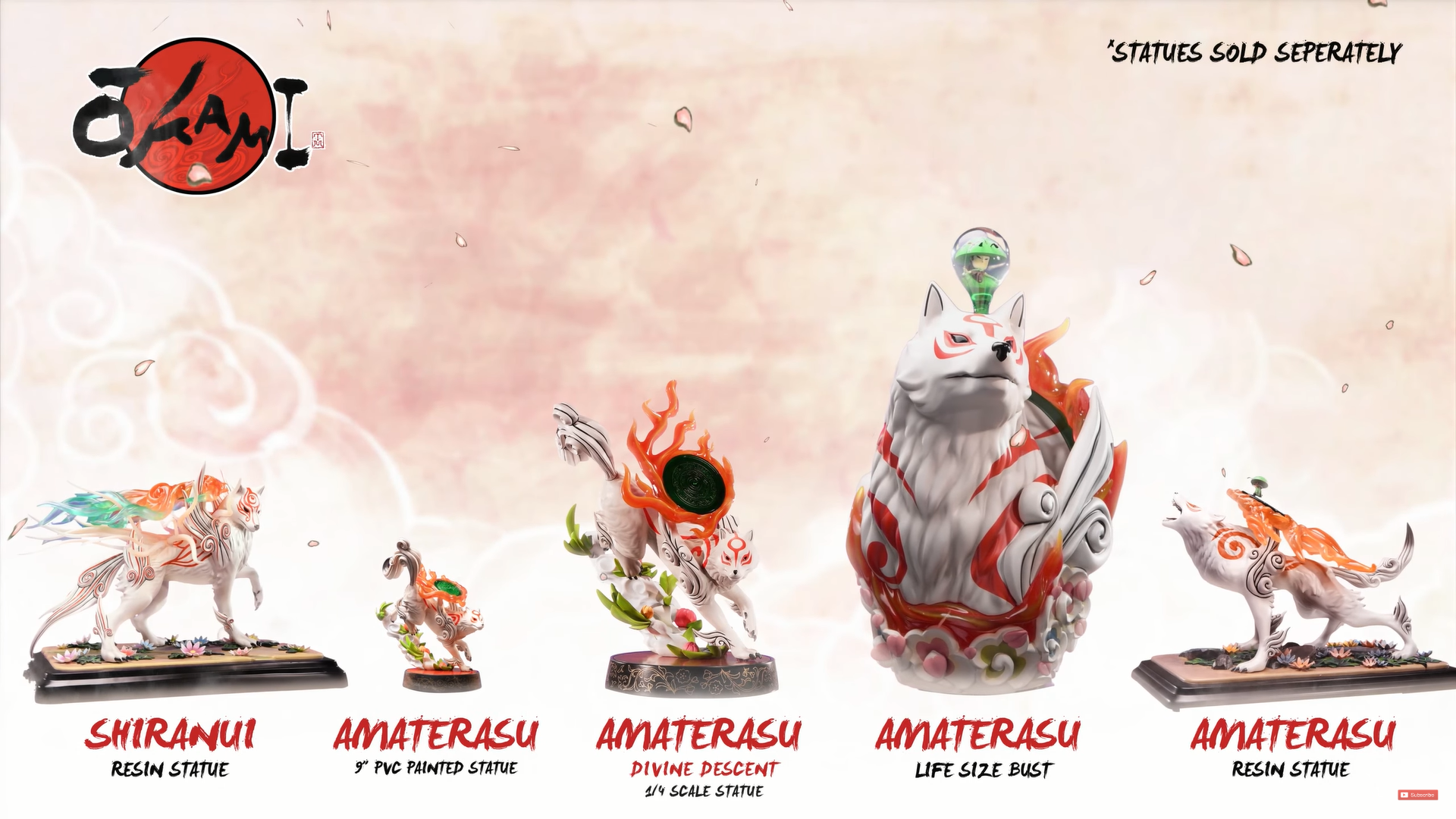 If you are interested in more products from First 4 Figures' Okami series, we still have pre-order, in-stock, and waitlist items available from our Okami and Okami PVC lineups. For more information on how our waitlist works, kindly click HERE.
Last Update
2020-12-15 17:49:49