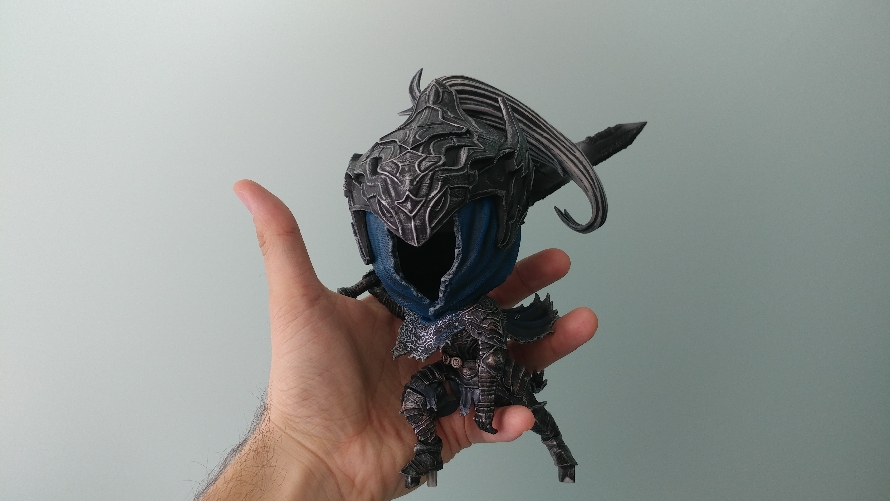 ---
After the white casting stage of statue production, skillful handcraftsmanship is then needed to finalize and complete any resin statue; hence, the detailing on these are generally of higher quality when compared to Polyvinyl Chloride (PVC) figures, and, consequentially, are more expensive as well.
First 4 Figures' Artorias the Abysswalker from their Dark Souls Super Deformed (SD) line was first publicized during New York Comic Con 2017, and, according to F4F's Alex Davis, what was on display then was a resin prototype.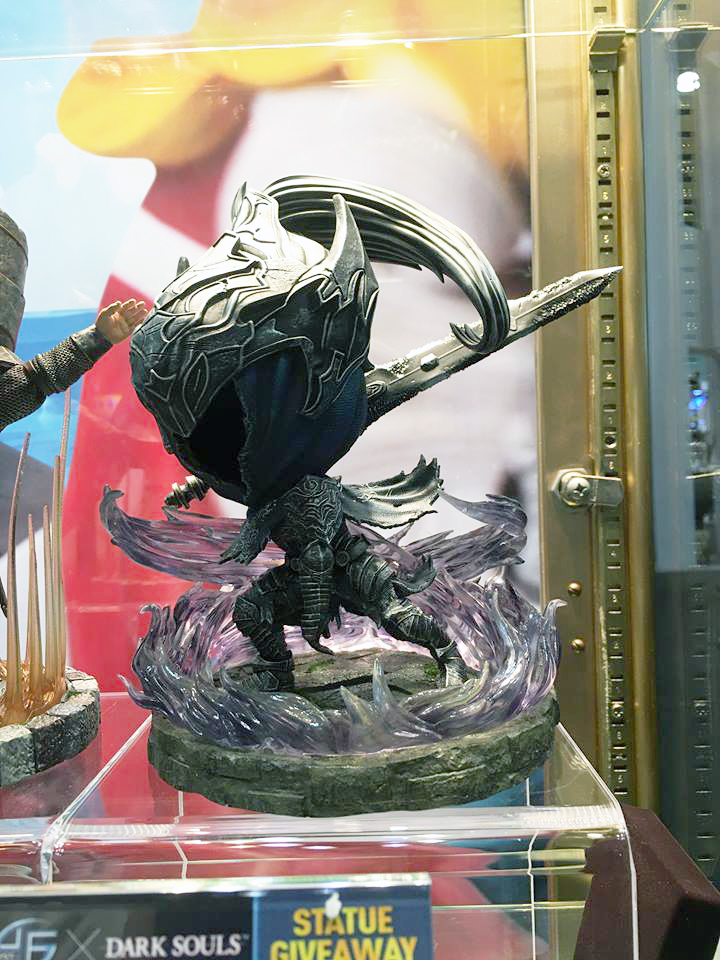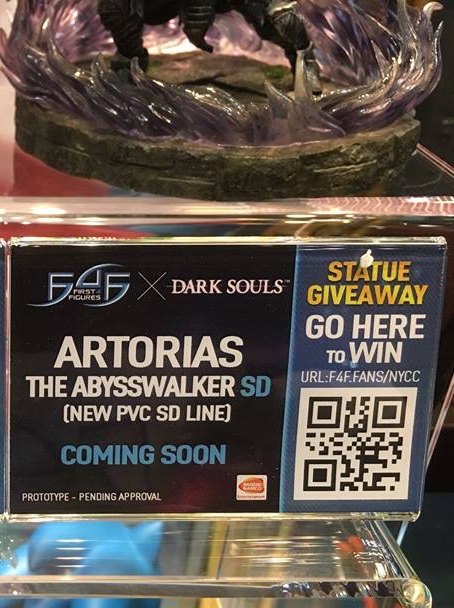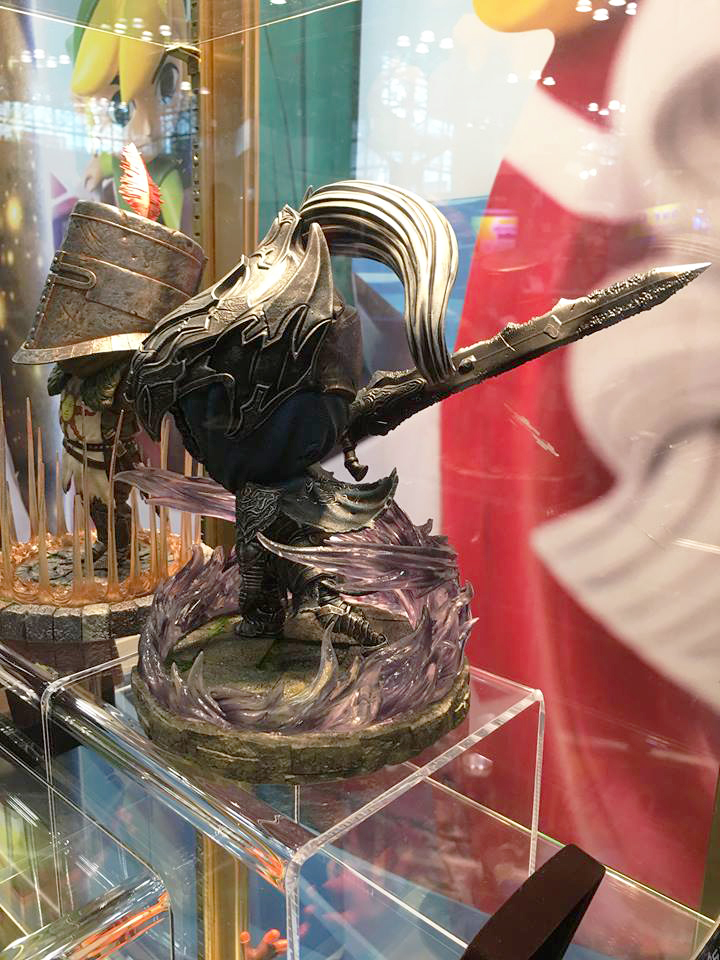 You can, however, see on their shelf tag that they intend on making their Dark Souls SD line out of PVC material. This fact may or may not disappoint some, but after Alex's post on their Official Collectors Club Facebook page, Dark Souls and First 4 Figures fans alike are surely rejoicing.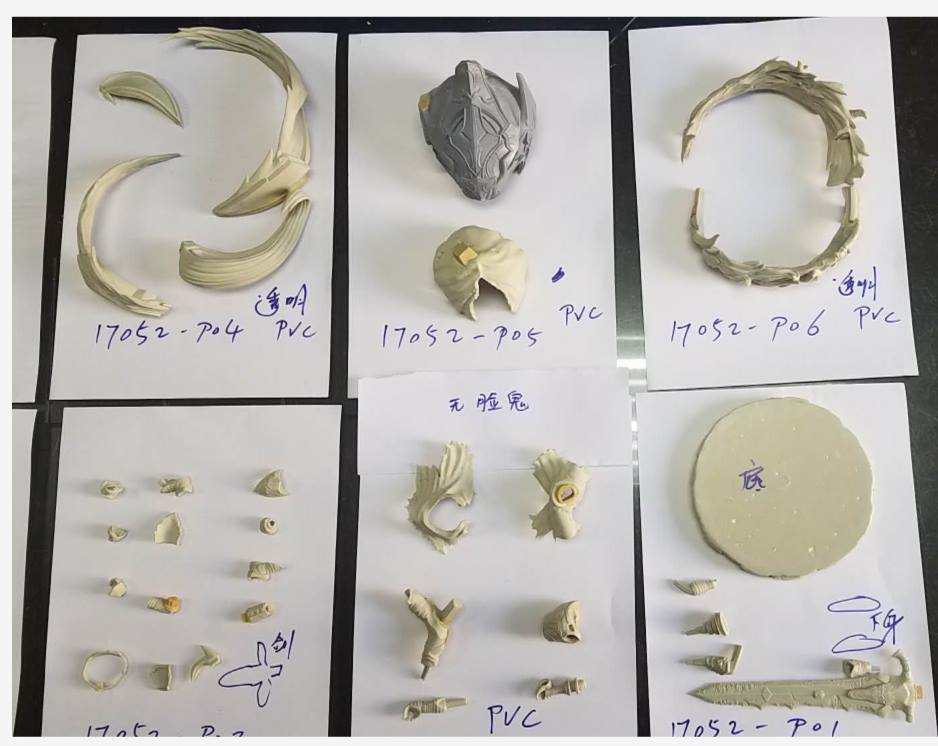 Believe it or not, despite the magnificent details, these two figures are surprisingly made out of PVC material. The image on the left (ORIGINAL POST) is an unpainted PVC sample that still has "...some tweaks to be made...", while the image on the right (ORIGINAL POST) is the painted and improved version. Wait, before I continue, you have a bit of saliva at the corner of your mouth.
Because of F4F's attention to detail on each piece, I personally think that their entire Dark Souls SD line is a must have for any collector.
What are your thoughts on this collectible? Which Dark Souls character would you like to see next? Let us know in the comments section below.
---
If you are interested in our The Great Grey Wolf, Sif Statue from our Dark Souls series, you can purchase its Exclusive version by jumping onto our waitlist HERE. For more information on how our waitlist works, kindly click HERE.
To know more about our The Great Grey Wolf, Sif Statue:
Last Update
2018-02-12 01:55:40