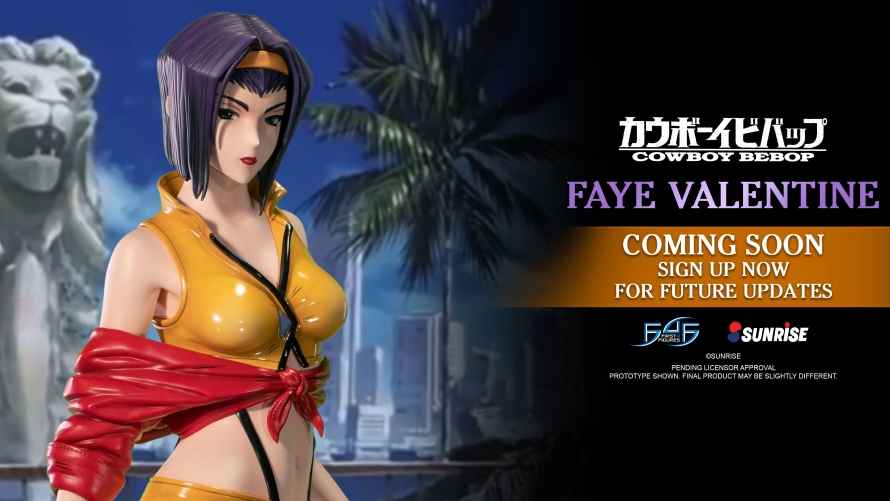 Faye Valentine is now in the physical stage!
---
(Update as of 11 July 2020: Launch date CONFIRMED! Mark your calendars because our Cowboy Bebop – Faye Valentine statue launch stream premieres this 14 July 2020, 9:00 PDT | 12:00 EDT | 17:00 BST | 18:00 CEST. Pre-orders open after the stream. Click your preferred streaming site URL to set a reminder: FACEBOOK | YOUTUBE)
Back in 2016 when the anime genre was still a new venture for First 4 Figures, CEO Alex Davis posted a design poll for Spike Spiegel in the Official Collectors Club, asking if the shorter or longer face looked better. To everyone's surprise and excitement, this, too, confirmed that First 4 Figures had the license to Cowboy Bebop. Four years have passed since then, and we are now on our third statue in the lineup. How time flies!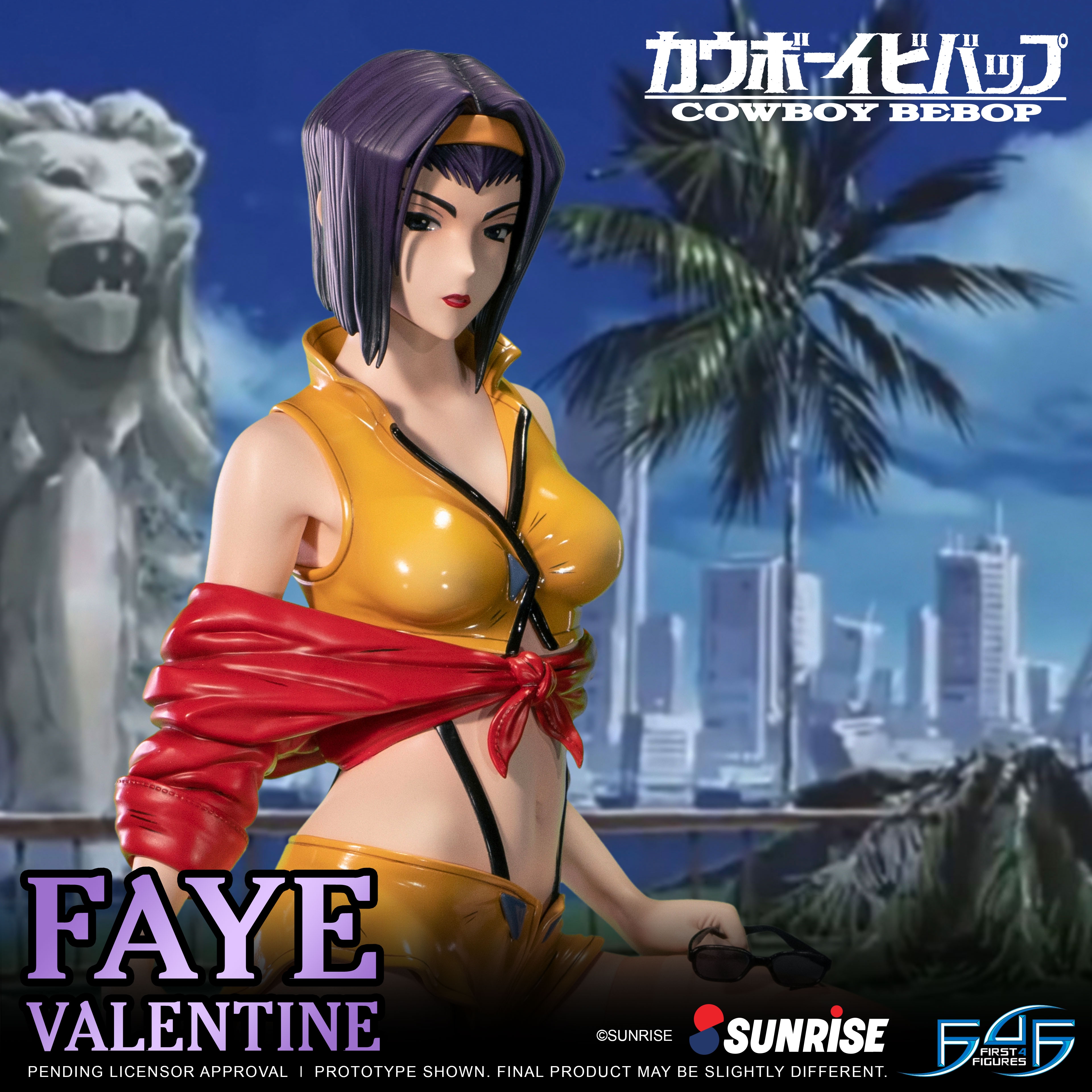 CLICK ON IMAGE TO ENLARGE
Sign up now to stay up to date with our latest
Cowboy Bebop teasers and First 4 Figures news
After much development behind the scenes, our COWBOY BEBOP – FAYE VALENTINE statue is now in the physical stage! We've made some improvements since we first revealed the femme fatale of the Bebop crew, such as her overall design and the color of her clothing, but we've now reached a point where she's been approved by our licensor! As you can see, she has her signature off-the-shoulder look, her sunglasses in one hand, and it seems like her left leg is off the ground? Only time can tell.
This is all that we can show you for now, but what do you guys think so far? Let us know in the comments section below. For more exclusive behind-the-scenes content, join us in our Official Collectors Club on Facebook.
---
More from First 4 Figures Cowboy Bebop series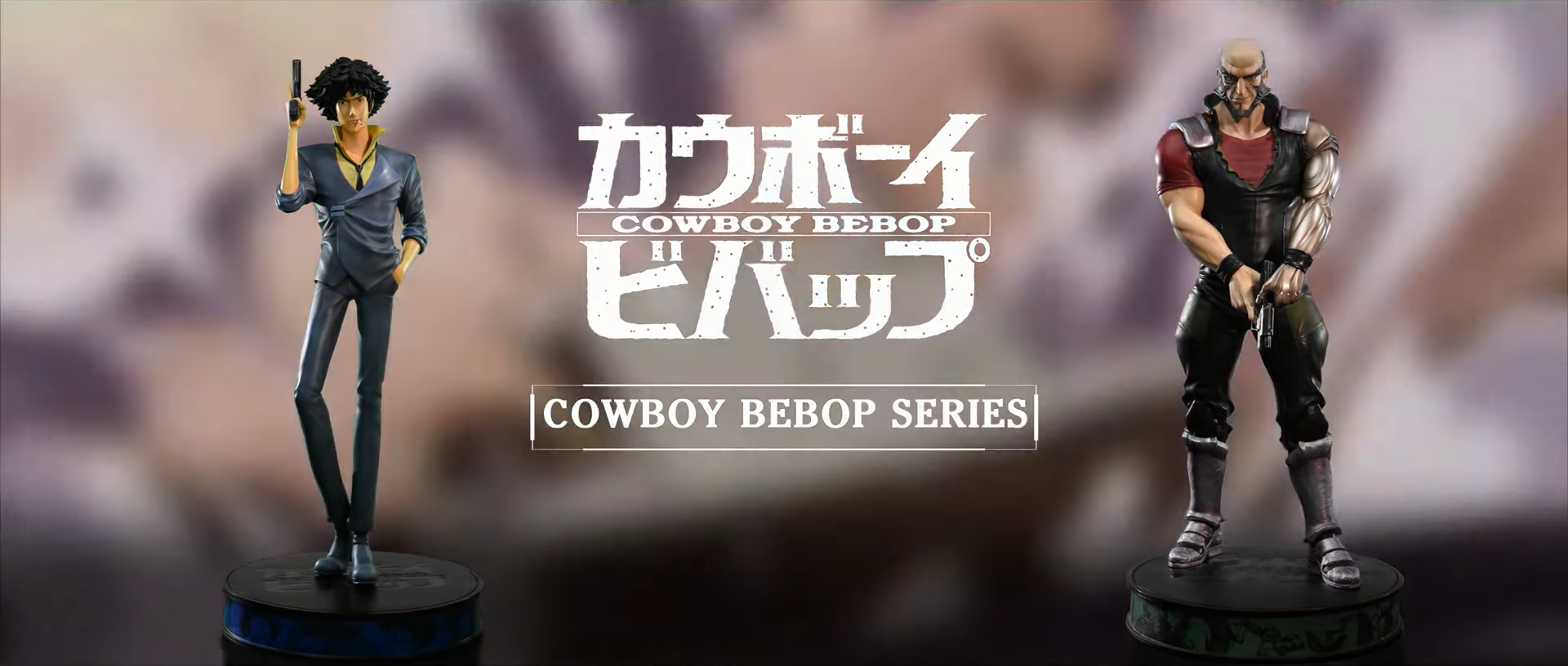 If you are interested in more products from First 4 Figures' Cowboy Bebop series, you may still jump on the waitlist for your desired version of our Spike Spiegel and Jet Black statues. For more information on how our waitlist works, kindly click HERE.
Last Update
2020-07-10 16:19:13