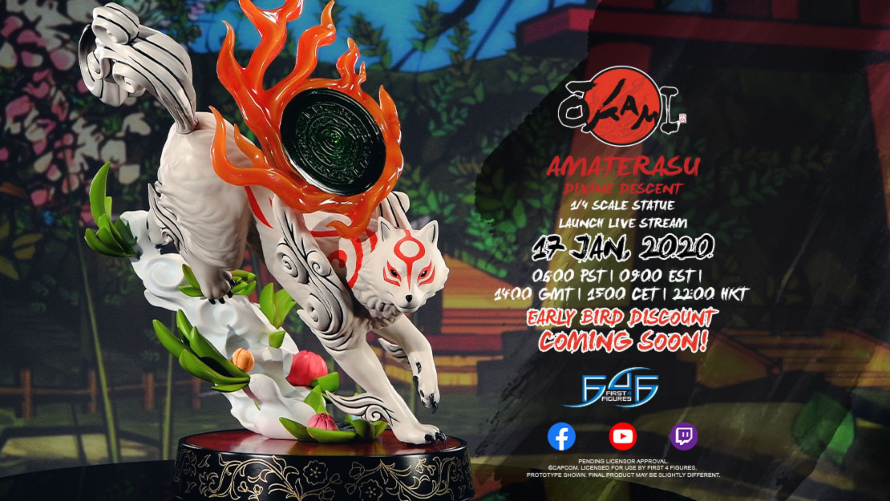 Stay tuned to guarantee your 10% Early Bird Discount and much more!
---
We are pleased to announce that our first pre-order of 2020, AMATERASU: DIVINE DESCENT, from the Okami lineup will be available for pre-order on FRIDAY, 17 JANUARY 2020, 06:00 PST | 09:00 EST | 14:00 GMT | 15:00 CET | 22:00 HKT (Hong Kong Time).
Be sure to join Alex and Chockles as they go through all the statue details during the launch live stream, as well as how to avail of our LIMITED-TIME EARLY BIRD PROMOTION, frequently asked questions, and many more. You may watch them live on First 4 Figures' main Facebook page or Official Collectors Club Facebook group. Don't forget to leave your e-mail address in the field above so that we may remind you of this highly anticipated product launch for OKAMI.
This statue's PVC counterpart was launched last June 2019, and it has been common knowledge since the beginning that a 1/4 resin statue was also in development. The two finally debuted alongside each other during Electronic Entertainment Expo (E3) 2019, and First 4 Figures CEO Alex Davis posted a video for everyone's viewing pleasure.
But now, the question remains: What else is in store for this launch that sets it apart from the PVC? Only time will tell.
Are you eager to add Amaterasu: Divine Descent to your collection? Let us know in the comments section below. For more information on how to pre-order, kindly refer to our guidelines HERE, and do check out our Official Collectors Club for all the latest Okami and First 4 Figures news and updates.
---
More from First 4 Figures Okami series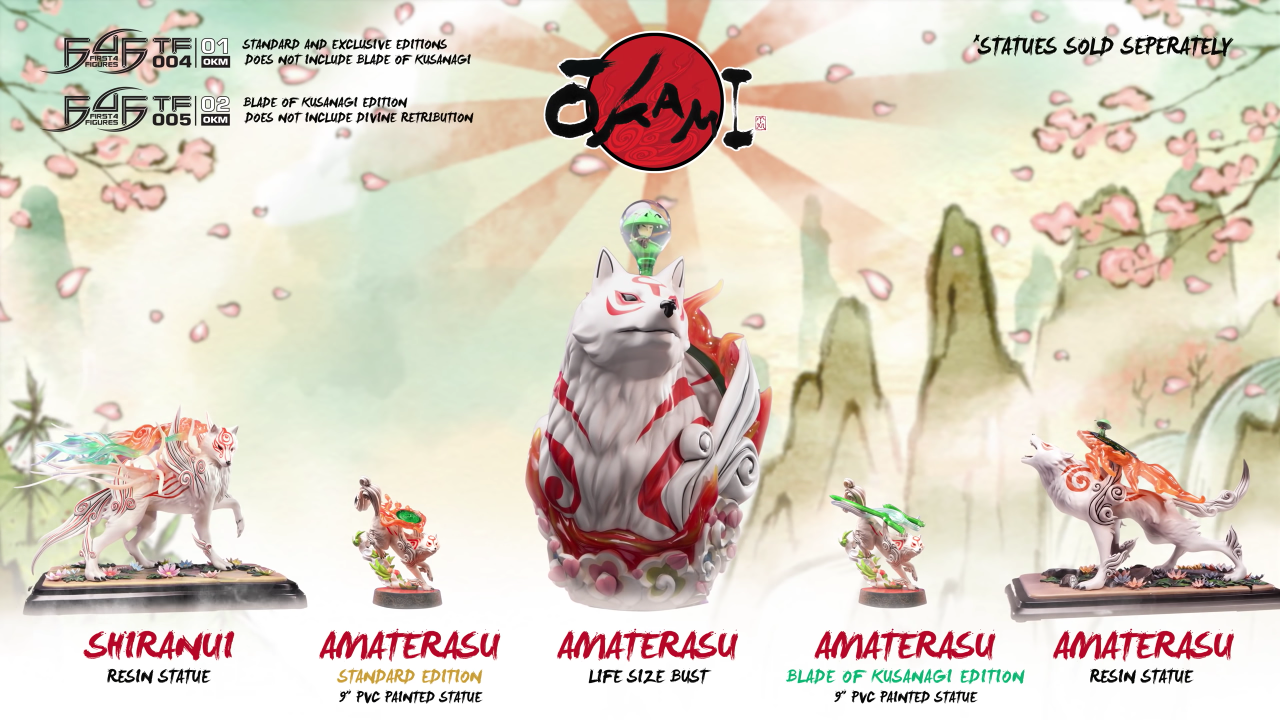 If you are interested in more products from First 4 Figures' Okami series, you may still jump on the waitlist for your desired version of our Amaterasu PVC, Amaterasu Life-Size Bust, and Shiranui statues. For more information on how our waitlist works, kindly click HERE.
Last Update
2020-01-10 16:01:09