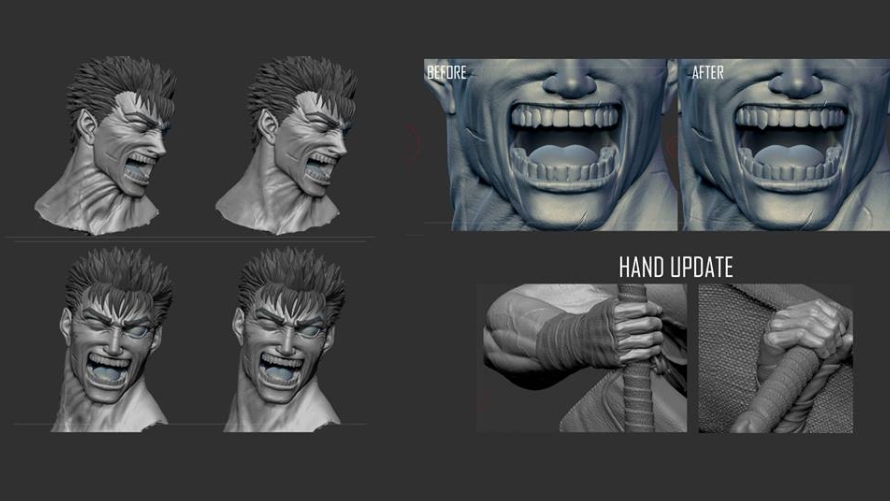 We hope you like what you see.
---
During the Friday Q&A with Chocks and A #65 while Guts: The Black Swordsman was being revealed, First 4 Figures' Alex Davis went into detail discussing the changes they will be making to their statue to improve accuracy. Let us have a look at what you can expect:
The hand wraps will be going through the fingers instead of just around the hand.
The stretch of the neck was overdone. It will be toned down to give it a more natural look.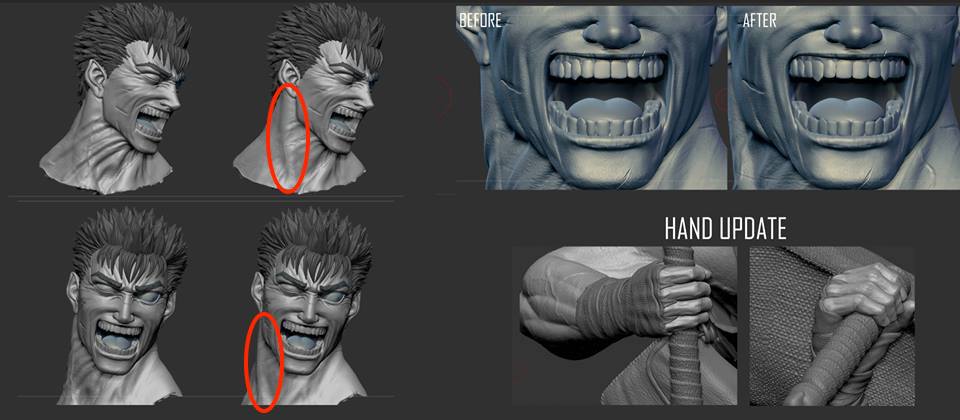 The sides and corners of the mouth will slightly be pushed inward to give the mouth a more natural look. It currently looks too rectangular.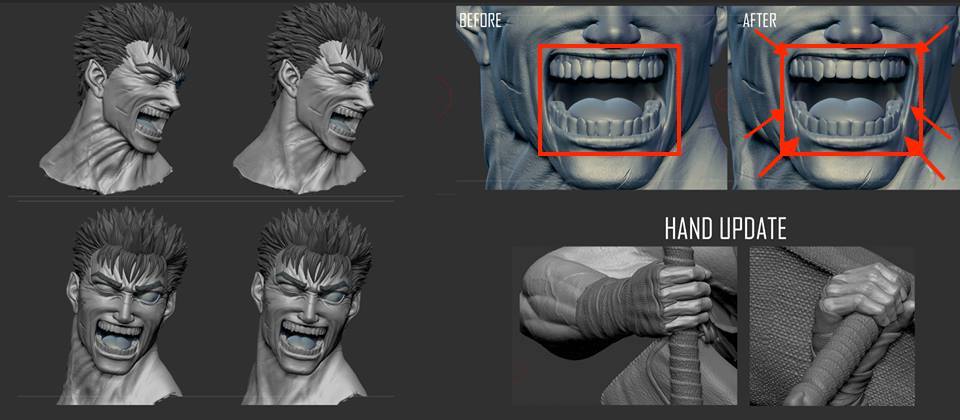 The canines will be tweaked to be more accurate.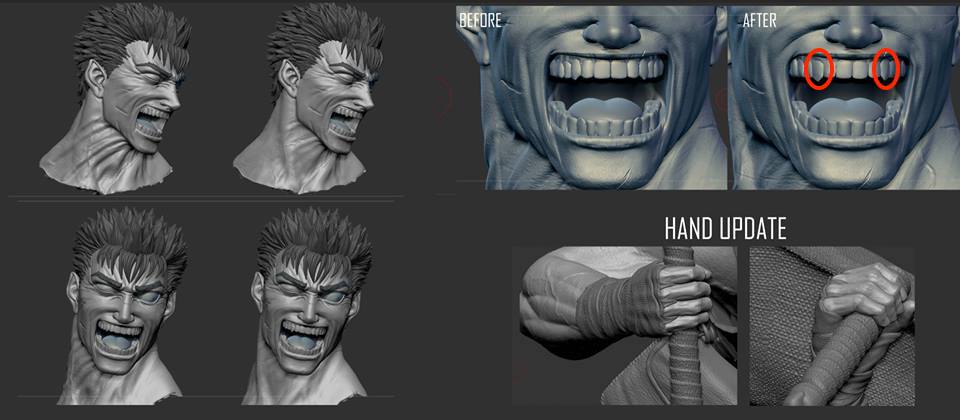 The strap that attaches Guts' sword to his back will be given a motion feel to it to better capture the dynamism of the statue.
On the Bloody variants, the shades of red that are too bright will be tweaked to be darker.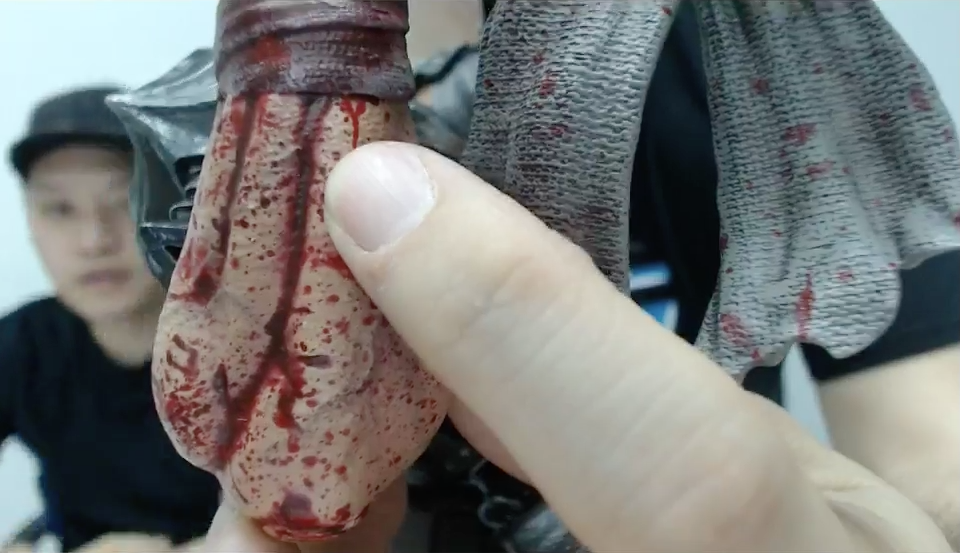 To further support our anime line, if by the end of this two-week pre-order period both Exclusive version variants combined do not hit a total number of 1,000 pieces sold, the pre-order period will extend until either 1,000 pieces are sold or until before production starts. If 1,000 pieces are sold during this two-week pre-order period, the pre-ordering process will proceed as normal and the Last Chance Weekend will take place as scheduled. Although this point isn't an improvement on the statue per se, it is important to highlight this information as well.
We hope that you like these improvements to Guts: The Black Swordsman. There is nothing we would like more than to give this character the justice it deserves. Do you have any more feedback you would like to add? Let us know in the comments section below what your thoughts are on these changes.
---
Don't forget to place your orders in time for the Validation Process this Tuesday, 10 April 2018, 11:00 PM HKT. Alex and Chockles will go live on First 4 Figures' main Facebook page one hour prior to guide you through the process and make sure that everything goes according to plan.
Last Update
2018-04-10 09:19:41