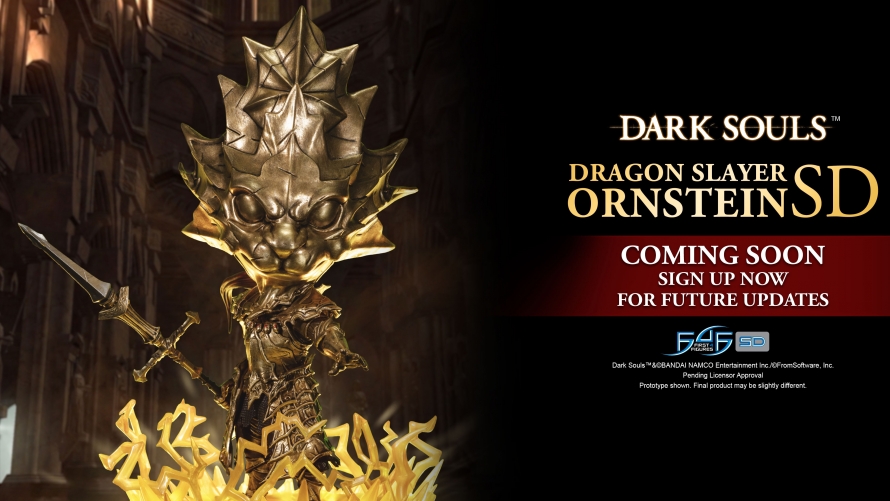 Dragon Slayer Ornstein is... adorable?
---
(Update as of 30 September 2020: Launch date CONFIRMED! Mark your calendars because our Dark Souls™ – Dragon Slayer Ornstein SD statue launch stream premieres this 6 October 2020, 9:00 PDT | 12:00 EDT | 17:00 BST | 18:00 CEST. Pre-orders open after the stream. Click your preferred streaming site URL to set a reminder: FACEBOOK | YOUTUBE)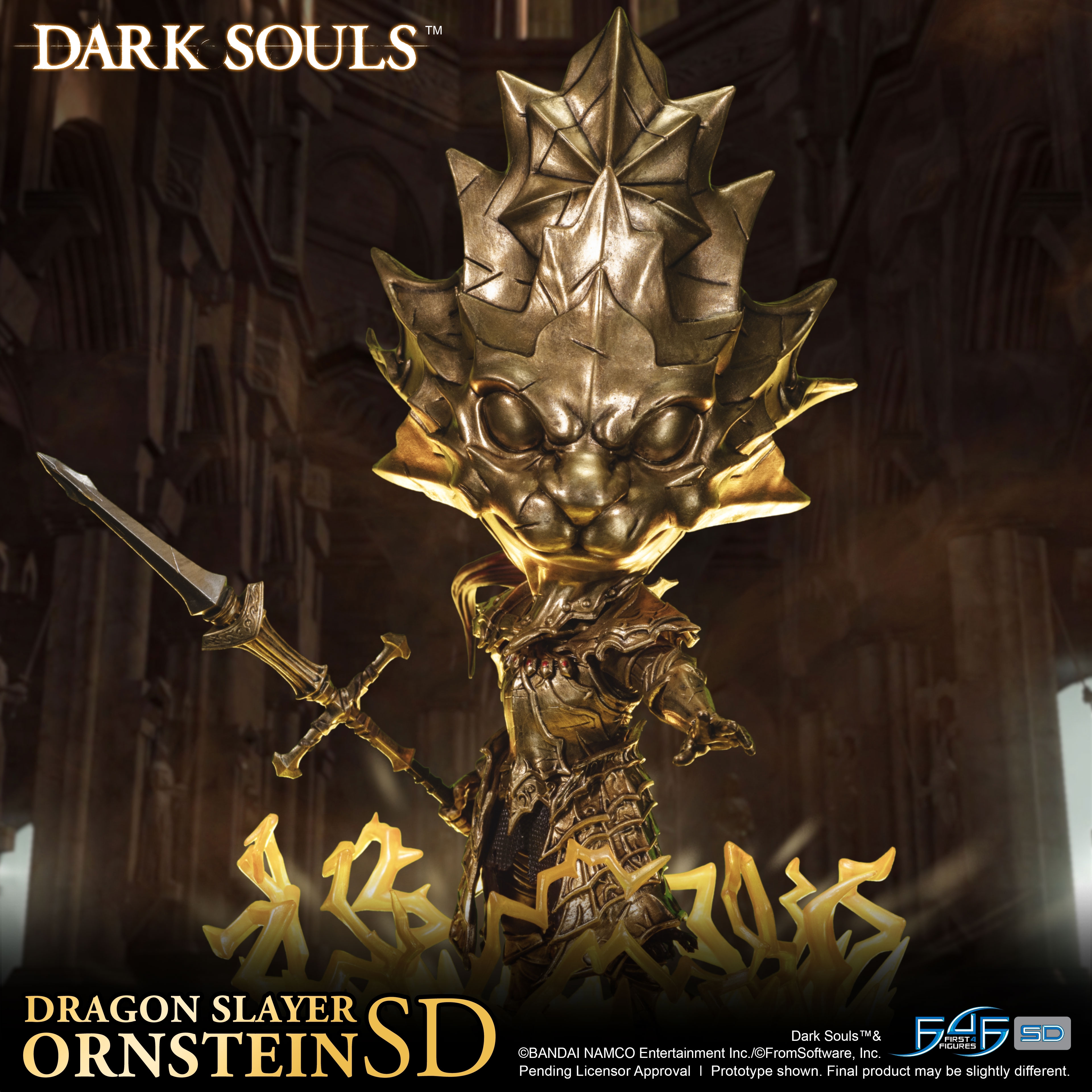 CLICK ON IMAGE TO ENLARGE
Sign up now to stay up to date with our latest
Dark Souls teasers and First 4 Figures news
First 4 Figures' collectibles from the Dark Souls series is one of their bestsellers to date. They offer a wide array of products, from full-length resin statues to busts and even smaller PVC figures with a unique Super Deformed (SD) art style. Their latest Dark Souls offering will come from the latter lineup.
Since its debut at Gamescom 2018 and after much development behind the scenes, we now have the final prototype for our Dark Souls – Dragon Slayer Ornstein SD statue! If you visited our booth during the convention or follow any F4F news and updates, you would know that the Exclusive Edition of this statue comes with LED effects for the lightning on the base. Now it begs the question: apart from the design of the Premium Deluxe Box, which comes with every Exclusive Edition of our PVC statues, is there anything more to reveal during launch day? Only time will tell.
So, what do you guys think so far? Let us know in the comments section below. For more exclusive behind-the-scenes content, join us in our Official Collectors Club on Facebook.
---
More from First 4 Figures Dark Souls series
If you are interested in more products from First 4 Figures' Dark Souls series, we still have in-stock and waitlist items available from our Dark Souls, Dark Souls SD, and Dark Souls Bust lineups. For more information on how our waitlist works, kindly click HERE.
Last Update
2020-09-29 16:27:57