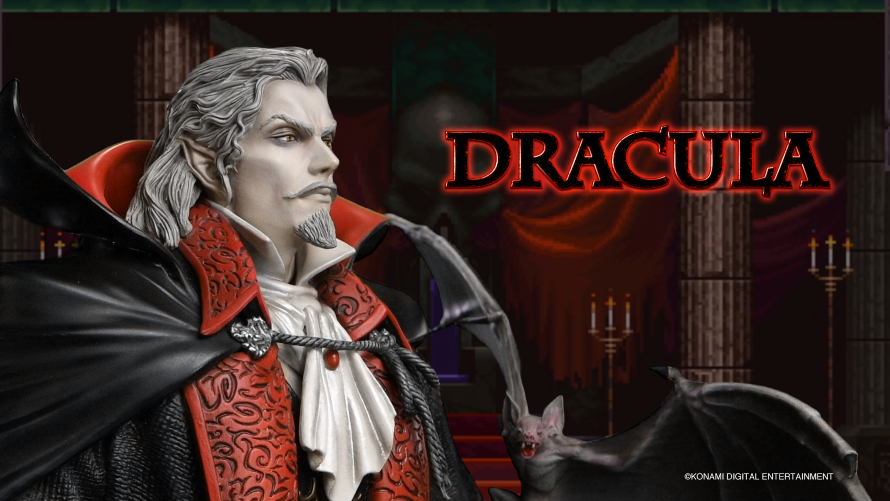 Spread the word, Castlevania fans!
---
We are pleased to announce that our latest collectible, DRACULA, from the Castlevania: Symphony of the Night lineup will be available for pre-order on FRIDAY, 15 NOVEMBER 2019, 06:00 PST | 09:00 EST | 14:00 GMT | 15:00 CET | 22:00 HKT. We have prepared a short teaser trailer for everyone to appease the wait.
Be sure to join Alex and Chockles as they go through all the juicy details during the Live Launch stream, as well as FAQs and numerous high-resolution images. You may watch them live on First 4 Figures' main Facebook page or Official Collectors Club Facebook group. Don't forget to leave your e-mail address in the field above so that we may remind you of this highly anticipated product launch for CASTLEVANIA. Also, please do check out our Events page linked HERE.
Alex officially confirmed that Dracula received the green light back in March of 2018. A few teaser photos were posted here and there since its announcement, but the Lord of Wallachia finally made his debut appearance during Gamescom 2019. However, what was on display was only the Standard Edition. What are we including with the Exclusive Edition? Will there be another variant similar to our Alucard statue? You will have your answers soon enough, so be sure to join us during our Live Launch for all the details!
Are you eager to add this piece to your collection? Please do let us know in the comments section below. For more information on how to pre-order, kindly refer to our guidelines HERE, and do check out our Official Collectors Club for all the latest Castlevania and First 4 Figures news and updates.
---
More from First 4 Figures Castlevania series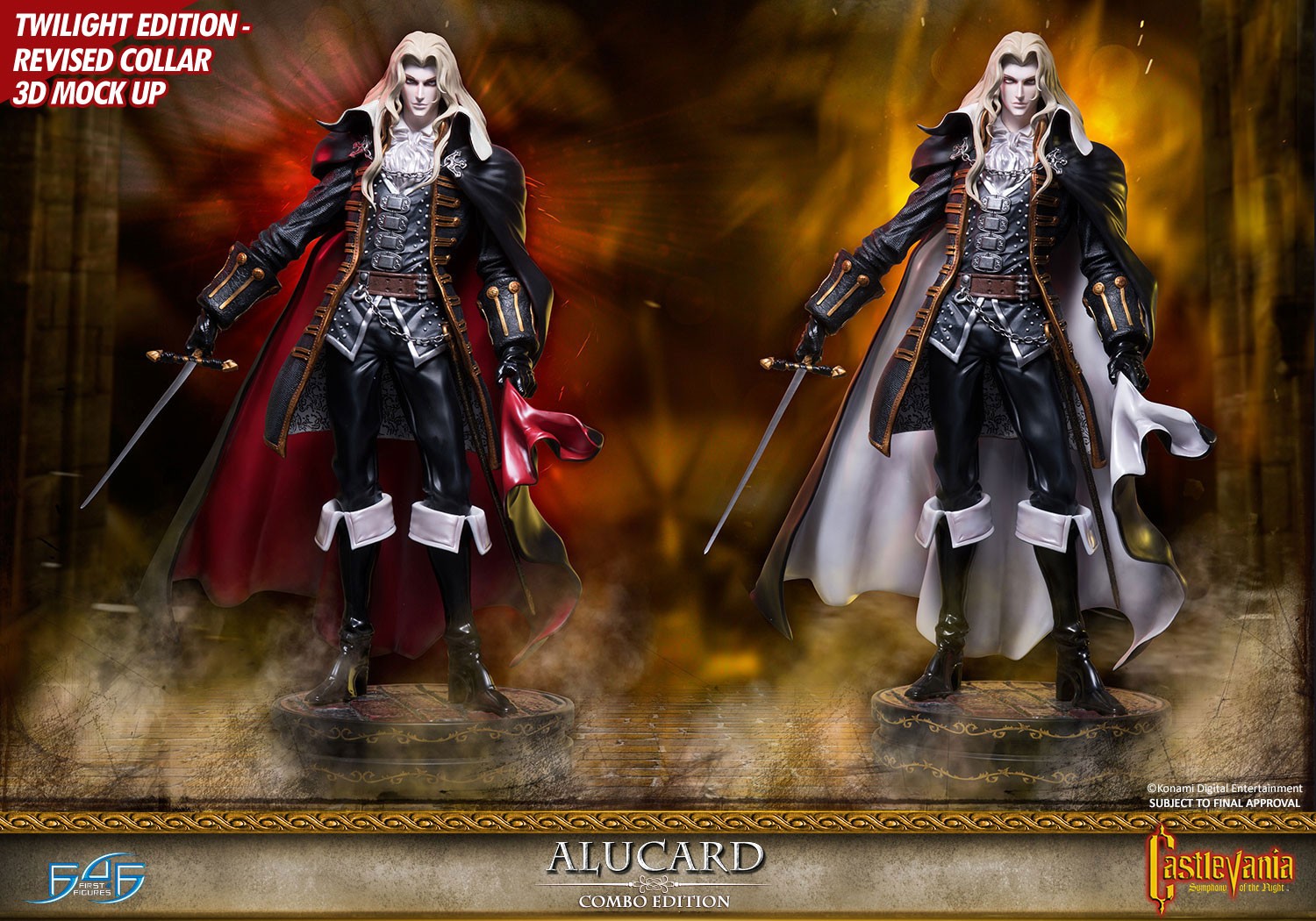 If you are interested in more products from First 4 Figures' Castlevania series, our Alucard statue is still available in stock until supplies last. Grab your favorite version now before it's too late!
Last Update
2019-10-31 17:20:43
More post in same category