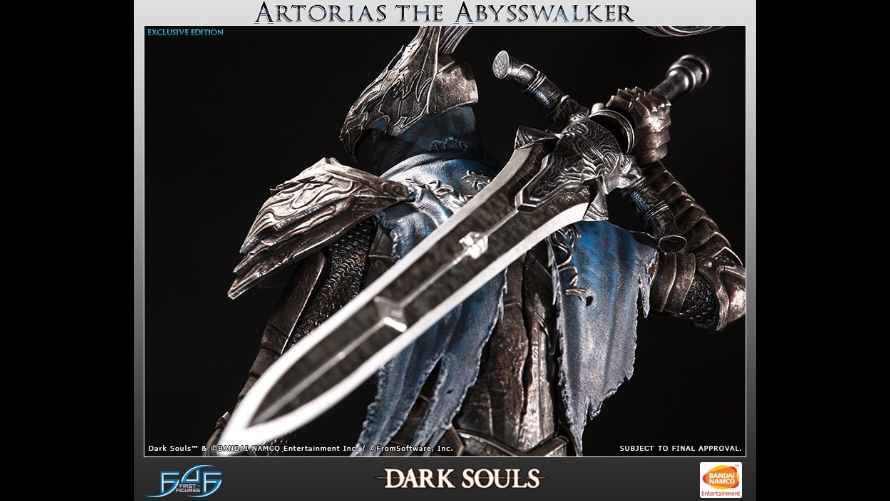 ---
Who voted for First 4 Figures' Artorias the Abysswalker as the Best Statue in the 2017 Poppies: the People's Picks Awards? Well, guess what? You, the F4F community, have done it again! Captain Toy's Michael Crawford has just announced last 15 February 2018 that First 4 Figures' Artorias the Abysswalker has won the Best Statue category in this year's People's Picks Awards!
"The winner comes from a smaller company called First 4 Figures. If you haven't heard of them, you will. Their work is really gorgeous, and they edged out (the second placer) with just 1% more of the vote, getting 19% for their Artorias statue. This dude is from Dark Souls, and is another big boy, coming in at 21" tall in a crouched pose. Even if you know nothing about the game, you'll be drawn in by the level of detail and quality on this statue." – MICHAEL CRAWFORD (SOURCE)

None of this would have been possible without your continued love and support! Congratulations to everyone!

I cannot think of a better way to light the torch for tonight's Artorias the Abysswalker SD PVC launch. So, who's ready?
Again, all will be revealed after Alex and Chockles' live stream tonight, 16 February 2018, 10:00 PM HKT, including FAQs, numerous high-resolution images, and F4F's "Making of" documentary video. You may watch them on First 4 Figures' main Facebook page or Official Collectors Club Facebook group.
For more information on how to pre-order, kindly refer to our guidelines HERE.
---
If you are interested in more products from our Dark Souls line, you may still jump onto the waitlist for your desired versions of our Dragon Slayer Ornstein, The Great Grey Wolf, Sif and Solaire of Astora statues HERE. For more information on how our waitlist works, kindly click HERE.
Last Update
2018-02-16 06:46:01