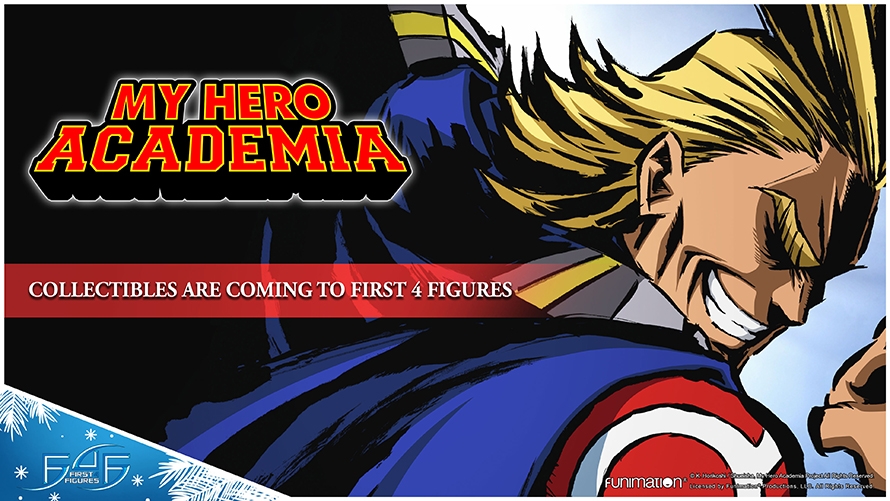 First 4 Figures' 2018 Christmas Sneak – Reveal #4 of 4
---
As previously mentioned in our blog post, it was never explicitly mentioned that Alex and Chockles were going to reveal anything for this year's holidays. All we knew was that Alex told the Official Collectors Club not to miss the milestone that is the 100th Friday Q&A episode. It wouldn't be an F4F Christmas, however, without the highly anticipated annual Christmas sneaks, and if you were watching the live stream, you know that Alex and Chockles came in swinging with everything that had to reveal. If you missed Friday Q&A with Chocks and A #100, read ahead to learn more, and do check out the rest of this year's Christmas sneaks through the hyperlinked images provided below.
---
First 4 Figures went beyond Plus Ultra for the last reveal to end the year on an extreme high. We are proud to announce that MY HERO ACADEMIA collectibles are coming to First 4 Figures! It is arguably the most requested license to date, and we have the data to back it up. Out of 133 TT polls currently, the My Hero Academia TT poll is the one with the most number of Yes votes as of December 2018, and its corresponding character poll has the most activity out of all the character polls that Alex has ever posted. We are truly blessed to have been able to acquire this license, and we promise to continue to go beyond Plus Ultra as not to disappoint the Symbol of Peace and all you heroes out there.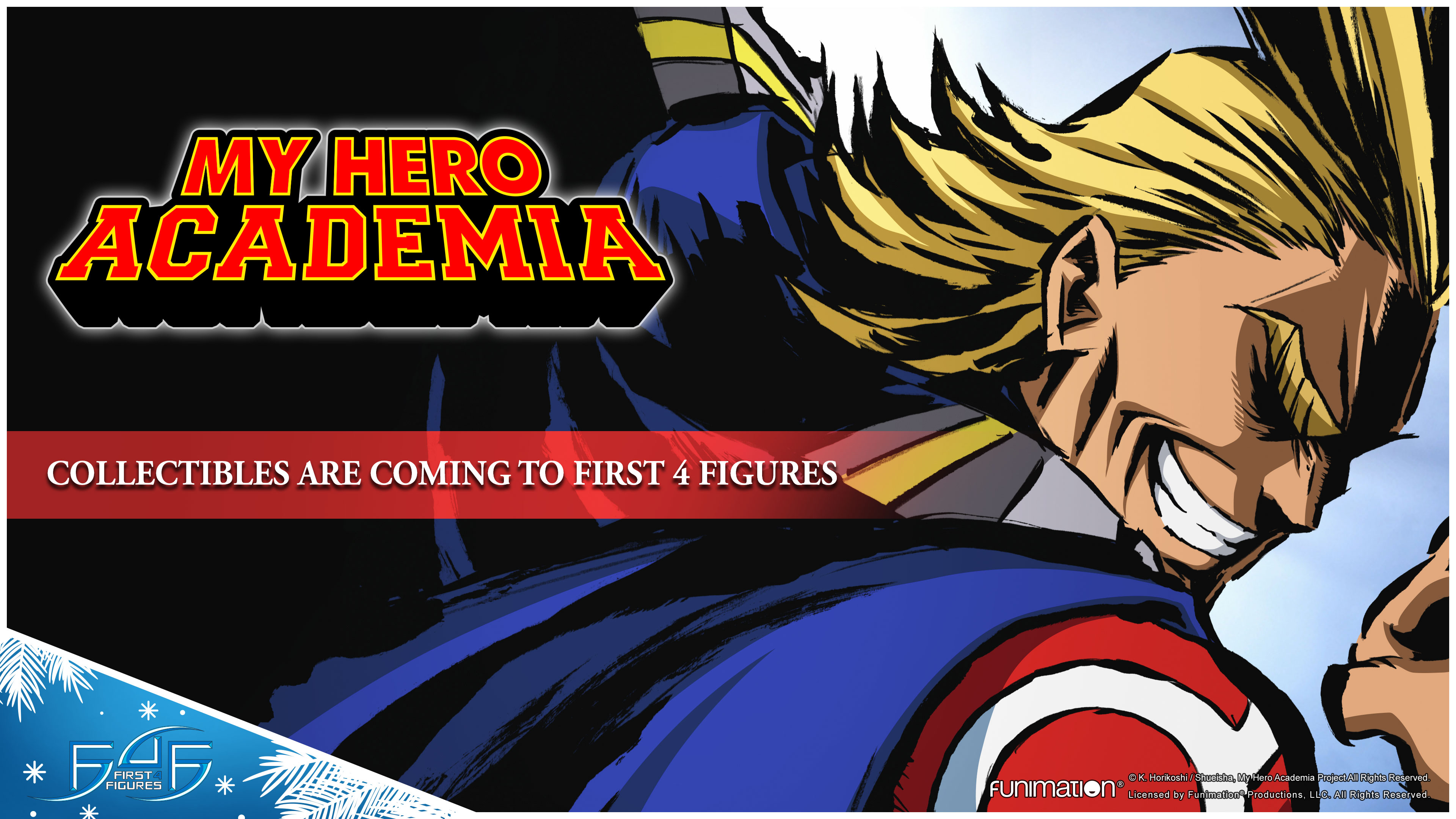 Are you thrilled about this reveal? Was this something you were expecting? Do let us know in the comments section below, and for more My Hero Academia and First 4 Figures news and updates, join our First 4 Figures Official Collectors Club Facebook group.
Thank you so much for an amazing 2018 F4Family, and we will be back at it again next year for more statues and surprises! Do watch out for Alex's year-end review and expectations for the new year to be published on the 1st of January 2019. F4F is love, F4F is life, and we shall see you in 2019!
---
More from Funimation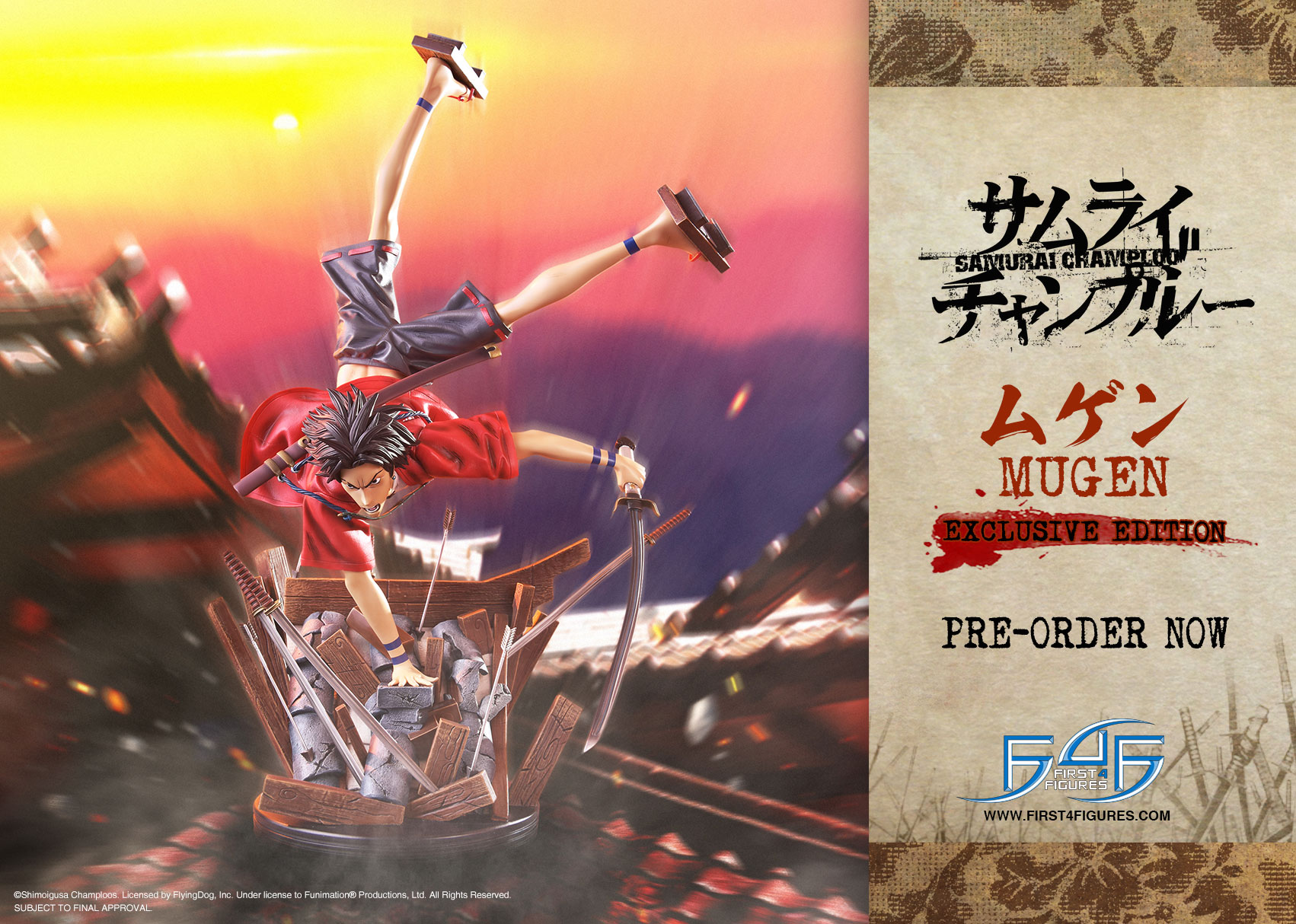 Our MUGEN statue from the Samurai Champloo line is still open for waitlist. For more information on how our waitlist works, kindly click HERE.
---
Last Update
2019-03-19 18:49:35