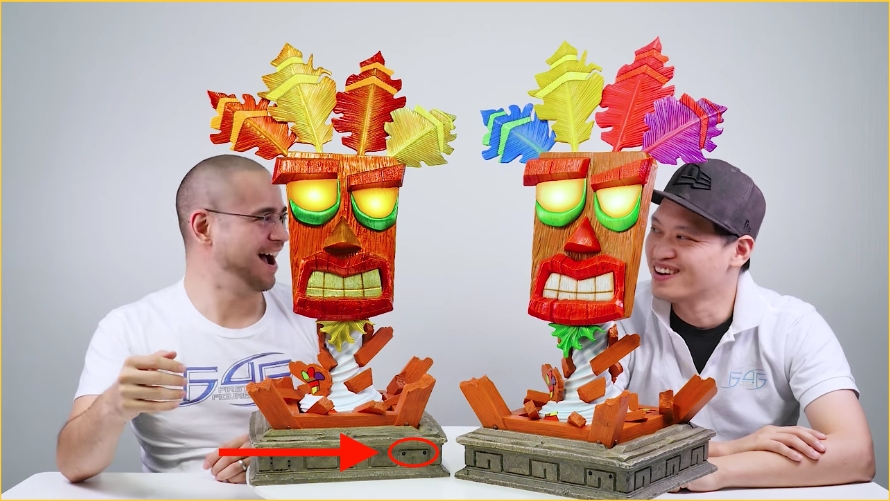 Does anyone actually know what Aku Aku is saying?
---
Does anyone remember this hilarious moment from Friday Q&A with Chocks & A #46 last November 24, 2017?
Well, here we have our very own Alex and Chockles to shed some light on that mysterious sound that suddenly "came out of nowhere":
You heard that right, folks! Both the EXCLUSIVE VERSION and the GOLDEN VARIANT will come with Aku Aku's iconic tribal chant, which may be triggered by motion sensor!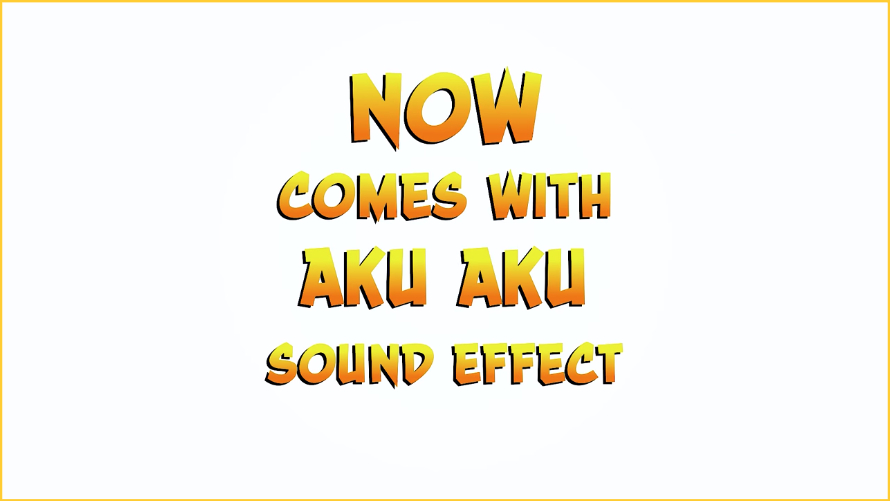 It most likely couldn't get any more nostalgic than this. You actually get to appreciate the entirety of the Aku Aku Mask both visually and aurally.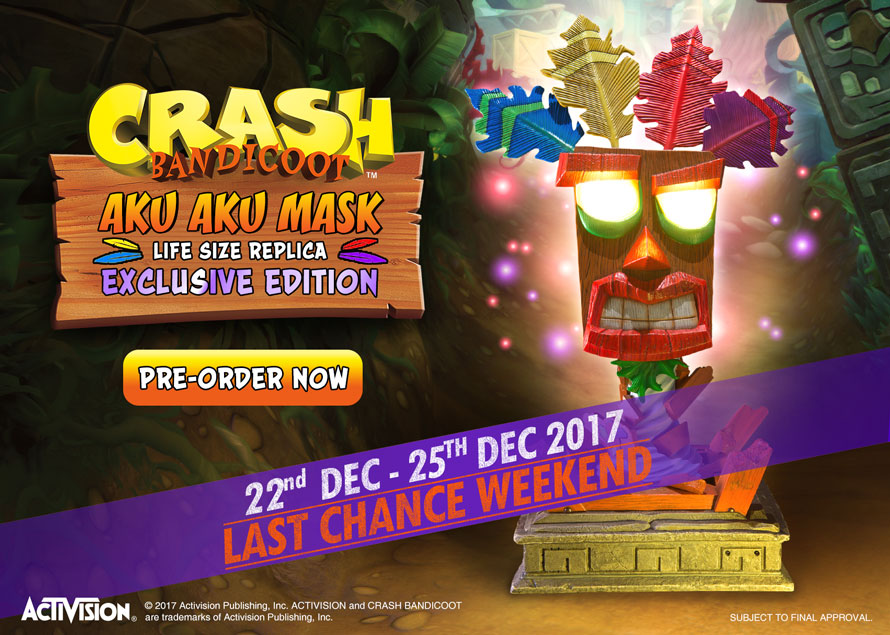 So, for those that haven't ordered their Aku Aku Life-Sized Mask yet, you have one final opportunity to guarantee yourself a statue during its Last Chance Weekend from December 22-25, 2017. After this time, you will now have to jump onto our waitlist for a chance at purchasing your very own Aku Aku Life-Sized Mask. Please take note that only the Exclusive version will be available for purchase during the Last Chance Weekend.
If this newly revealed feature doesn't convince you to pull the trigger on such an amazing piece, I don't know what will. This will be First 4 Figures' first-ever statue with sound, so don't miss out on being a part of a historic moment for the company in statue production. Let us know in the comments section below if you thought that this audio surprise was a definite game changer.
You may place your pre-orders for the Aku Aku Mask (Exclusive) statue during Last Chance Weekend HERE.
Last Update
2017-12-27 08:07:42