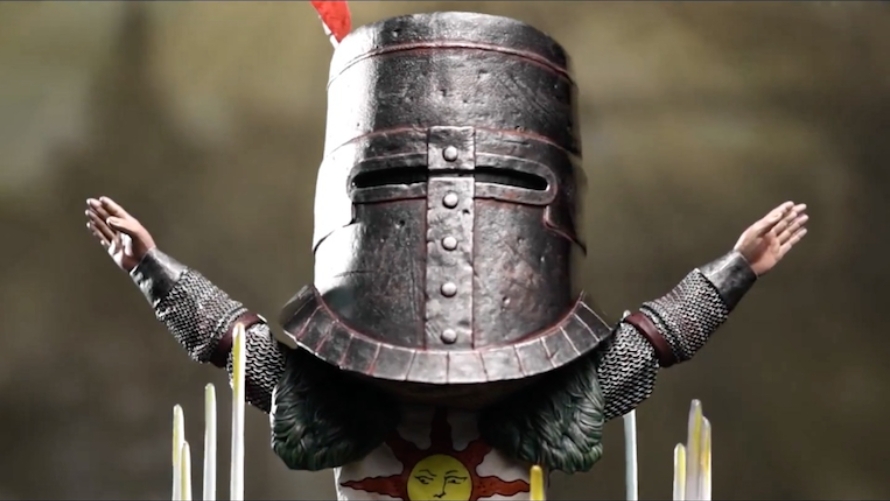 Spread the word Dark Souls fans!
---
After successfully launching Artorias the Abysswalker SD just last 16 February 2018, we are now set to release the next one in the Dark Souls Super Deformed (SD) line, just in time for the Dark Souls: Remastered launch window. We hope that you grabbed yourself a copy and encountered the remastered Solaire of Astora.
The Solaire of Astora SD prototype also made its debut alongside Artorias the Abysswalker SD in New York Comic Con 2017. Although it was made out of resin, you do know by now that the actual product will be made out of PVC material but will still boast superb F4F quality and attention to detail as proven by the first Dark Souls SD launch.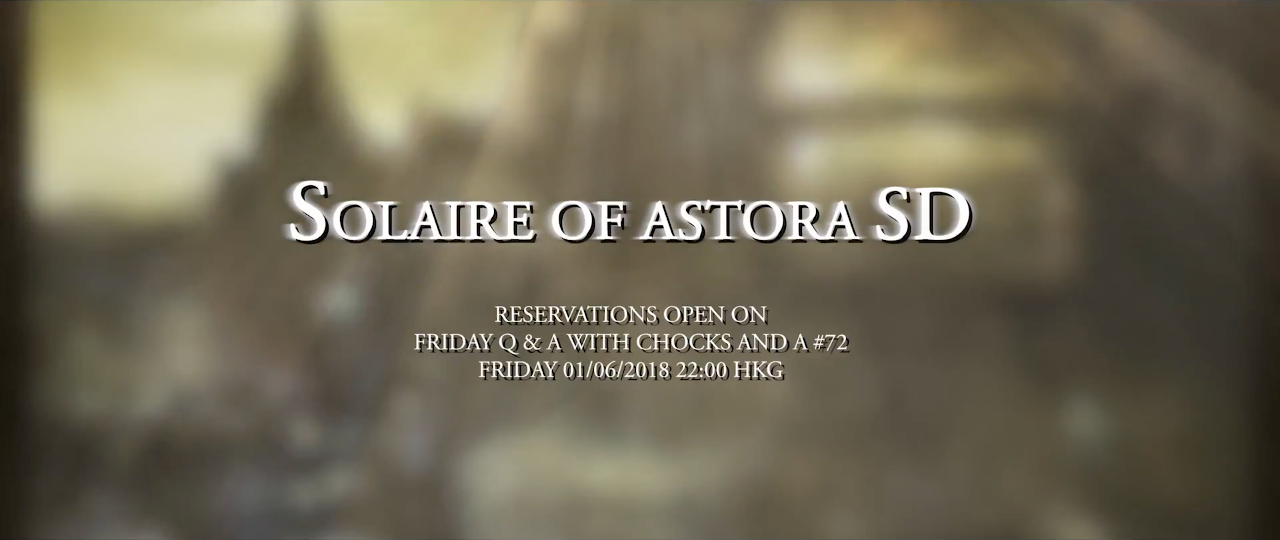 SOLAIRE OF ASTORA SD will finally be available for pre-order after the Friday Q&A with Chocks and A #72 Facebook live stream this FRIDAY, 1 JUNE 2018, 10:00 PM HKT.
All will be revealed, including FAQs, numerous high-resolution images, and F4F's "Making of" documentary video. You may watch Alex and Chockles live on our main Facebook page or Official Collectors Club Facebook group.
For more information on how to pre-order, kindly refer to our guidelines HERE.
Also, if you missed out on pre-ordering our Artorias the Abysswalker SD statue and our other Dark Souls resin statues, you may still jump on the waitlist of your desired selection. For more information on how our waitlist works, kindly click HERE.
Oh, and if you're wondering who the next Dark Souls SD character will be, here's a hint. Can you guess who he or she is?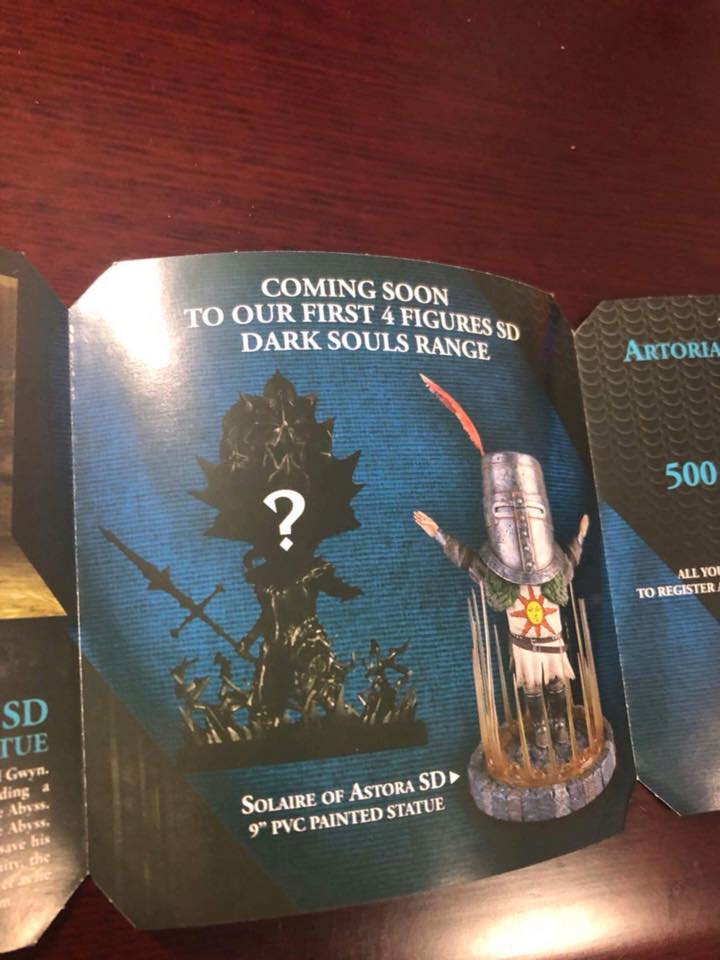 So, will you be Praising the SD Sun?
Last Update
2018-05-28 10:59:20