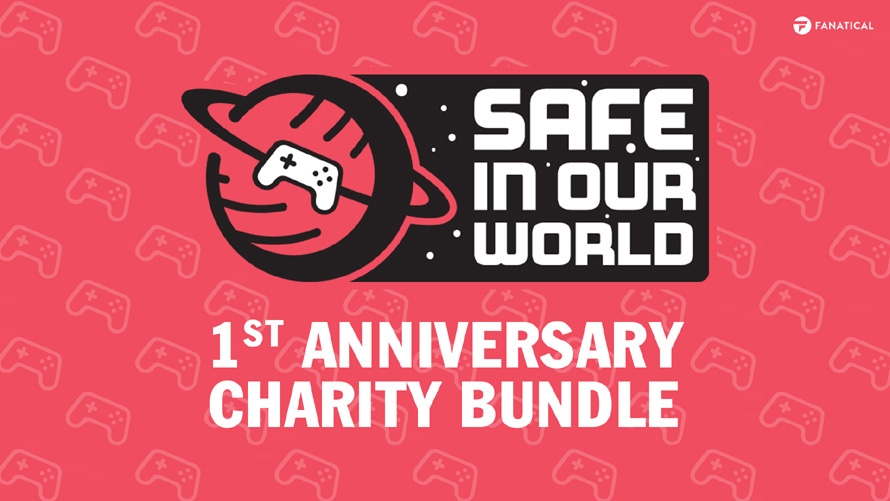 Safe In Our World Launches First Games Bundle to Celebrate its One Year Anniversary!
---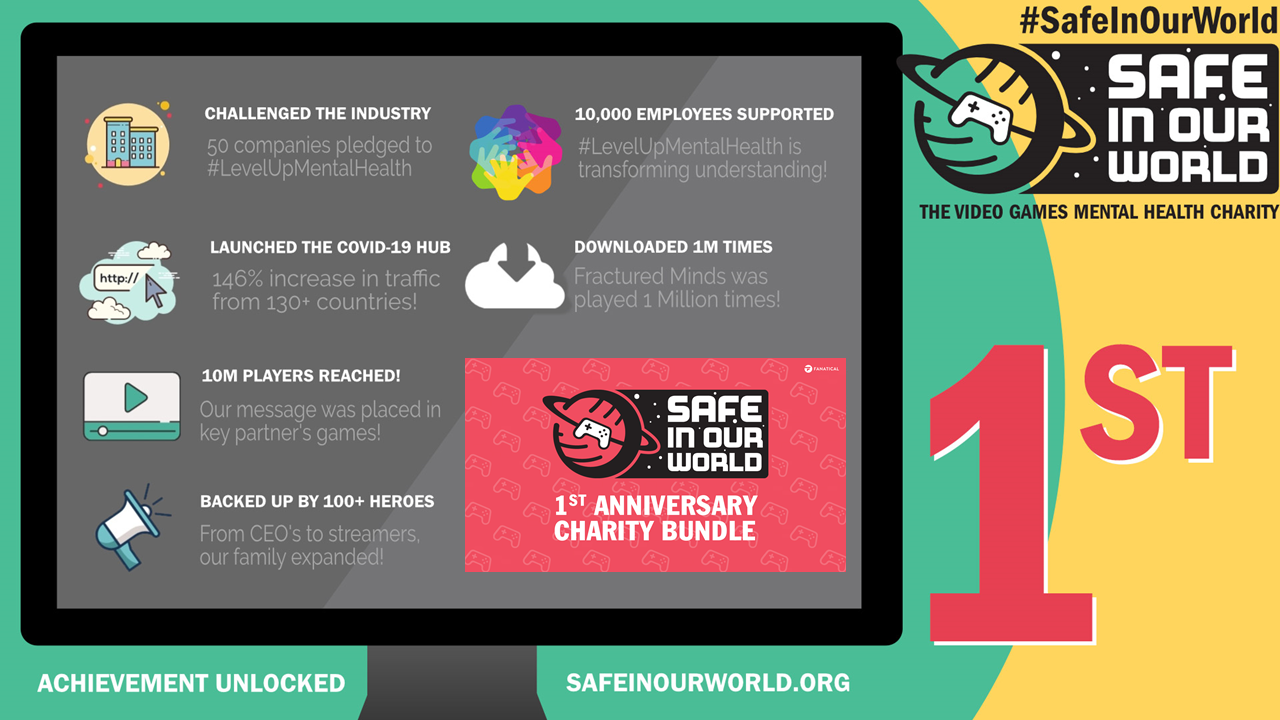 Safe In Our World, a charity foundation that raises mental health awareness, celebrated its one year anniversary on October 10th, World Mental Health Day. In just one year, Safe In Our World has achieved many milestones, including:
— Successfully launching the #LevelUpMentalHealth campaign, which now has over 50 partners committed to raising mental health awareness in the video games industry
— Offering support to over 10,000 employees - equipping them with the knowledge and skills to better understand mental health
— Recruiting two full-time Charity Officers (staff members) to increase the impact and support within the games industry
— Reaching over 10 million players through messaging in key partners' games
— Launching the COVID-19 Hub – a global resource set up at the beginning of the pandemic to help gamers and industry folk with information, tips, articles, and resources, with traffic increasing by 146% from over 130 countries
— Helping to drive support for 1 million downloads of Fractured Minds, a game developed by BAFTA young game designer recipient Emily Mitchell
— Gaining the support of 100+ Heroes across the gaming world (key influential members of the industry representing the charity)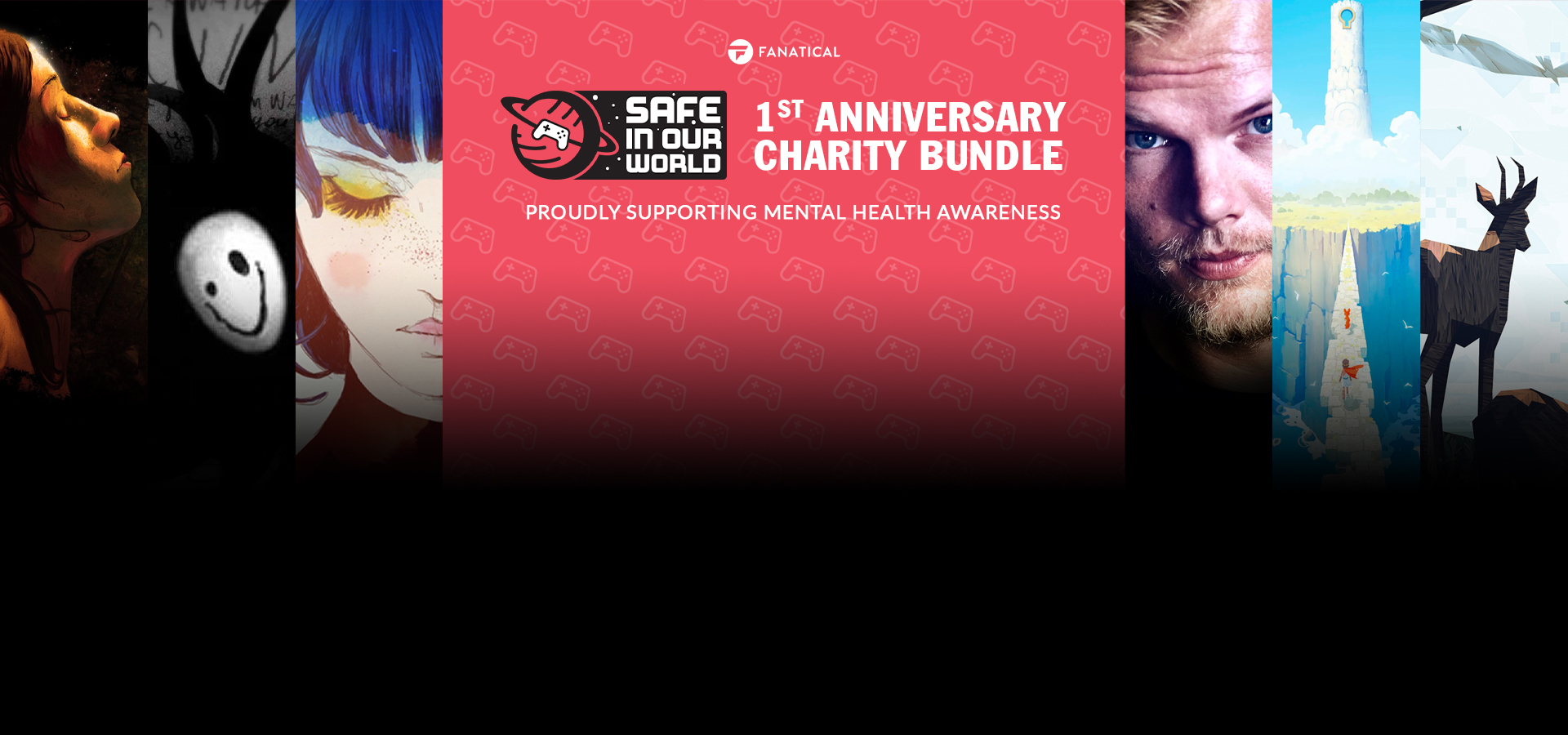 And in honor of their 1st Anniversary, Safe In Our World is now launching its first-ever charity games bundle! Purchases of the bundle will support the creation of free Mental Health courses that will be available to both games industry professionals and gamers. This bundle is available for purchase via Fanatical starting today, Thursday, October 22nd!
The Safe In Our World 1st Anniversary Charity Game Bundle is comprised of seven games, each of which shares a unique and relatable message about mental health:
• AVICII Invector by Tim Bergling aka AVICII / Hello There Games
• Dear Esther: Landmark Edition by The Chinese Room / Curve Digital
• Fractured Minds by Emily Mitchell
• GRIS by Nomada Studio / Devolver Digital
• Meadow by Might and Delight
• RiME by Tequila Works / Six Foot
• The Town of Light by LKA / Luca Dalco

Only 10,000 keys will be available for this special 1st Anniversary bundle, so be sure to purchase this extremely limited edition bundle quickly if you're interested in supporting this wonderful cause. The cost of the bundle is $4.99, and it can be purchased on the dedicated partner site of Safe In Our World, Fanatical. Gamers may also choose to increase the donation amount to further support the charity.
This 1st Anniversary Bundle celebrates an amazing inaugural year in which Safe In Our World has made a significant impact on the games industry. You may learn more about Safe In Our World on their website, or you may read our short feature article HERE.
Last Update
2020-10-22 14:39:29
More post in same category