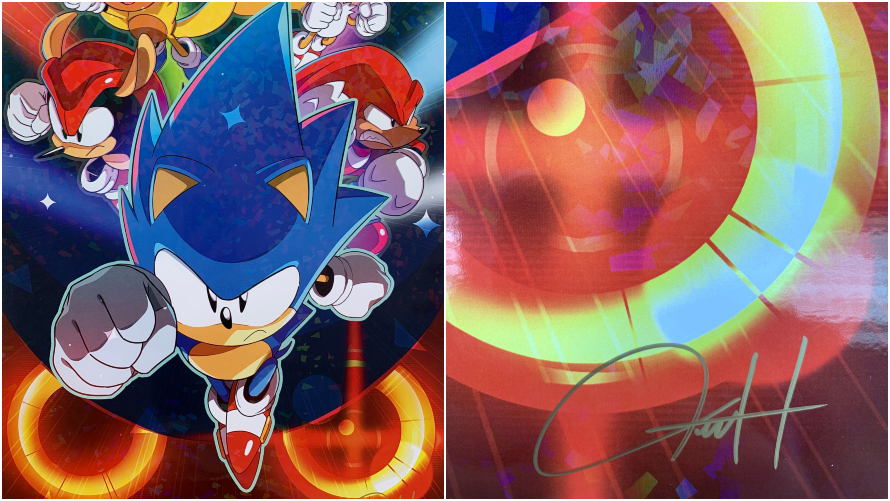 ONE (1) LUCKY WINNER for a chance to win a Sonic Mania Art Print signed by Tyson Hesse
---
During Emerald City Comic Con 2019, the First 4 Figures team was fortunate to have met the—among other things—director, storyboard artist, art director, and production designer of Sonic Mania Adventures, TYSON HESSE! Well, we have great news for everyone. In line with our most recent Sonic the Hedgehog Boom8 Series – Combo Pack 3 product launch, the Sonic Mania celebrity was generous enough to provide us with a Sonic Mania art print signed by the man himself, and we are giving this away to ONE (1) LUCKY WINNER!

(UPDATE: Congratulations, RAYMOND TOBIAS! You are the winner of our Sonic Mania Signed Art Print giveaway! We will contact the winner via e-mail to instruct him on how to claim his prize. Once again, thank you to everyone who participated and we shall see you in the next one.)
We will be having a giveaway contest from 1 April 2019 HKT to 5 April 2019 HKT, and everyone is welcome to participate. To win, all you have to do is:
First 4 Figures X Tyson Hesse Sonic Mania SIGNED Art Print Giveaway!
Join our First 4 Figures Official Collectors Club Facebook group.
Kindly fill out the required fields above.
Complete as many tasks as possible to garner as many entries for this giveaway. A winner will be chosen at random by 5 April 2019, 5:50 PM HKT and this blog will be updated around that time to announce the winner.
Sounds simple enough? Great! Before you enter, we would like to remind everyone that our SONIC THE HEDGEHOG BOOM8 SERIES – COMBO PACK 3 from our partnership with GNF Toyz is still open for pre-order until the 3rd of May 2019, and Combo Packs 1 and 2 are still available in-stock on our First 4 Figures website until supplies last. Grab yours now before it's too late!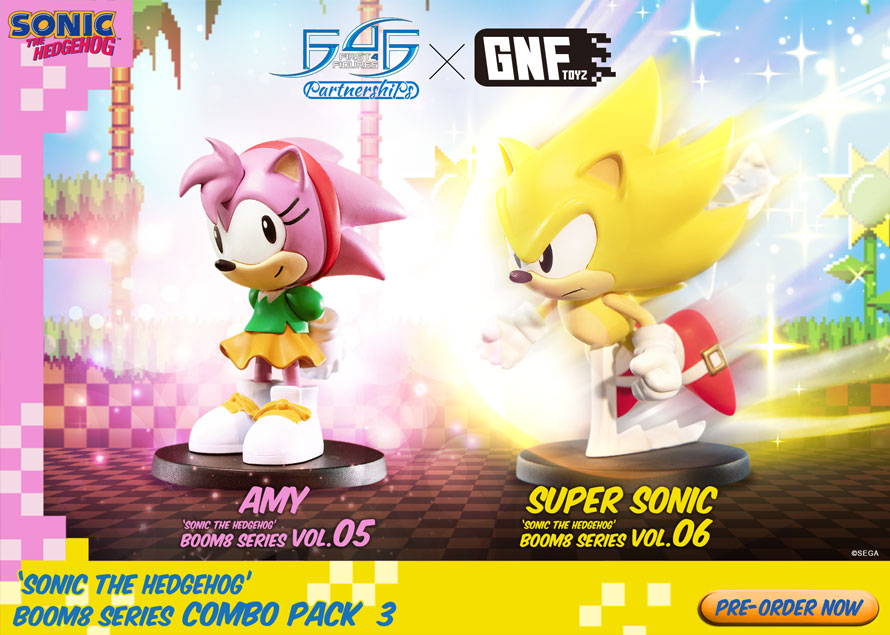 We would like to wish everyone the best of luck, and we hope to be able to do more of these giveaways for you in the future. If you have any feedback with regards to any of our giveaway contests, kindly leave your suggestions in the comments section below. A big massive thank you to Tyson Hesse for providing us this autographed Sonic Mania art print to share with our beloved community. F4F is love, F4F is life, and we shall see you in the next one!
Last Update
2019-04-08 05:24:04