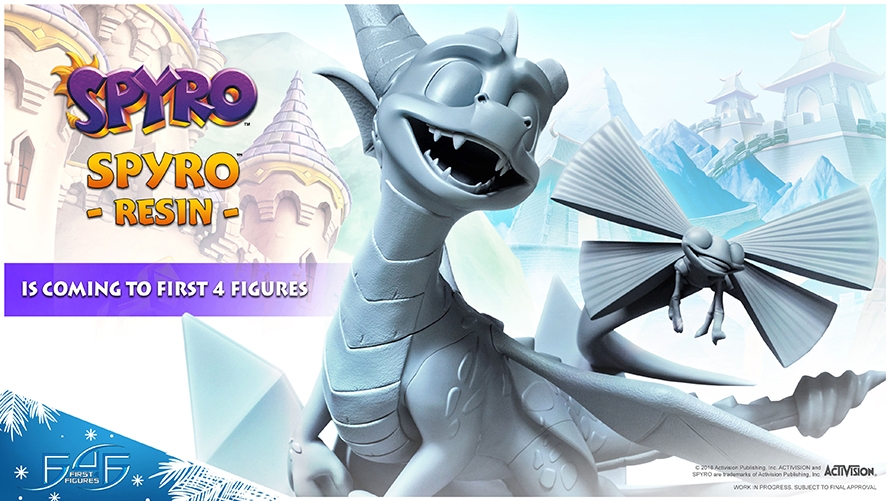 First 4 Figures' 2018 Christmas Sneak – Reveal #2 of 4
---
As previously mentioned in our blog post, it was never explicitly mentioned that Alex and Chockles were going to reveal anything for this year's holidays. All we knew was that Alex told the Official Collectors Club not to miss the milestone that is the 100th Friday Q&A episode. It wouldn't be an F4F Christmas, however, without the highly anticipated annual Christmas sneaks, and if you were watching the live stream, you know that Alex and Chockles came in swinging with everything that had to reveal. If you missed Friday Q&A with Chocks and A #100, read ahead to learn more, and do check out the rest of this year's Christmas sneaks through the hyperlinked images provided below.
---
Up next, we are happy to announce that SPYRO™ REIGNITED RESIN is coming to First 4 Figures! Alex has already confirmed during the Spyro™ 8″ PVC validation stream that they are currently developing a resin statue of Spyro™ based on the Reignited Trilogy video game, but it is only now through this Christmas sneak that we are seeing the full design and concept of the statue. The only thing missing now to complete the entire picture is the design of the base. I wonder what it could be...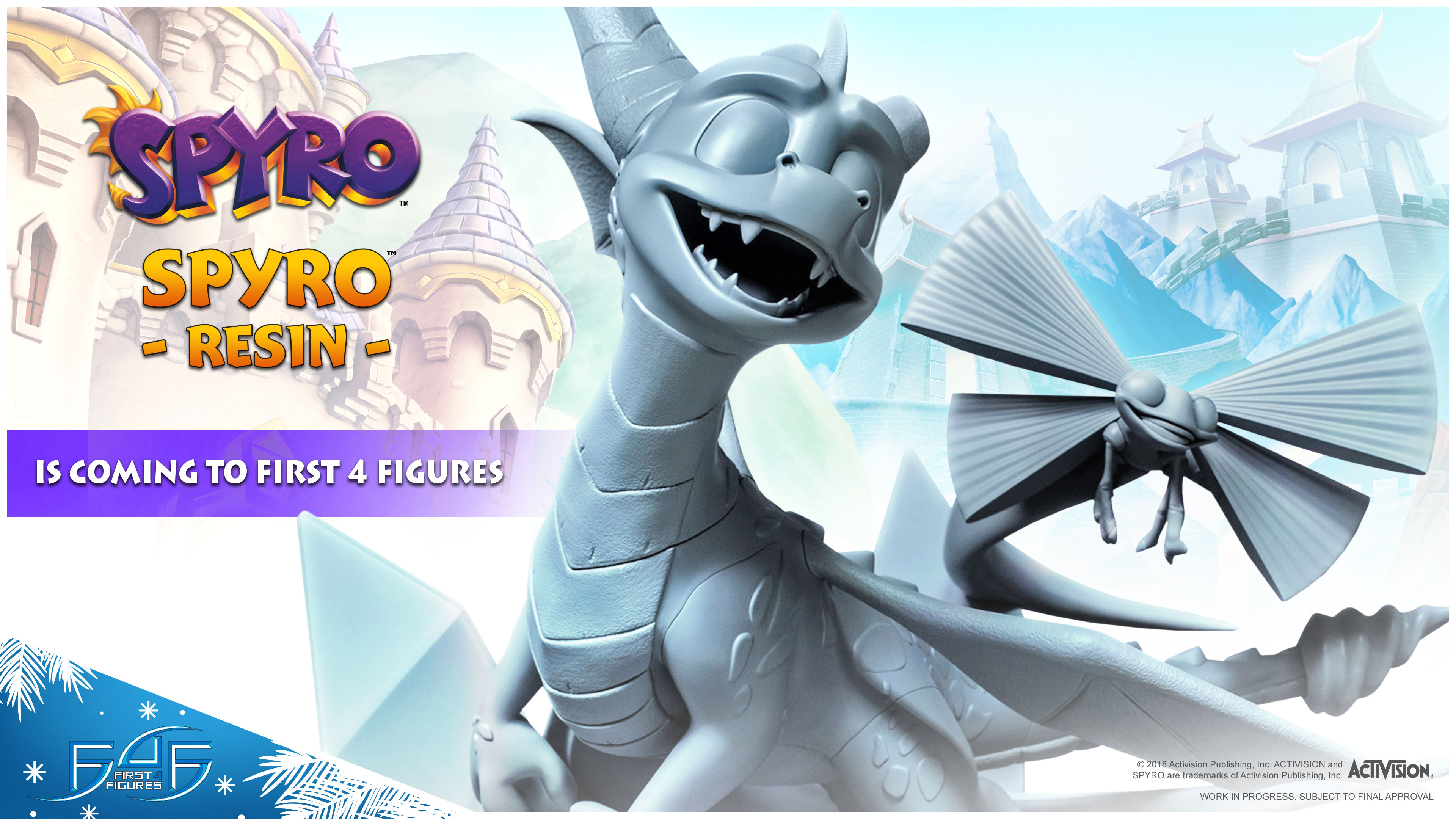 Are you thrilled about this reveal? Was this something you were expecting? Do let us know in the comments section below, and for more Spyro™ the Dragon and First 4 Figures news and updates, join our First 4 Figures Official Collectors Club Facebook group.
---
More from First 4 Figures Spyro™ the Dragon line
Our SPYRO™ 8″ PVC statue is still open for pre-orders until we reach our goal of 3,000 Exclusive Edition units sold or until before production begins, and you may jump onto the waitlist for your desired version of our SPYRO™ and CRYSTAL DRAGON statues. For more information on how our waitlist works, kindly click HERE.
---
Last Update
2018-12-31 08:33:07