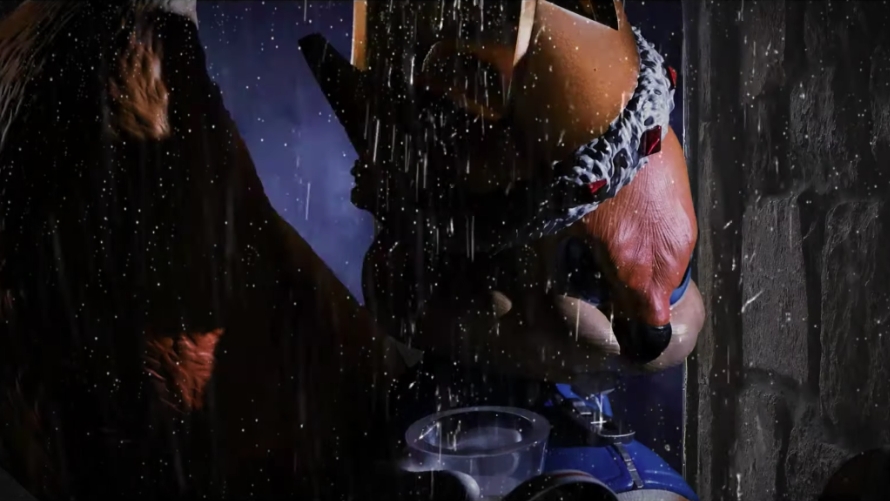 Spread the word Conker fans!
---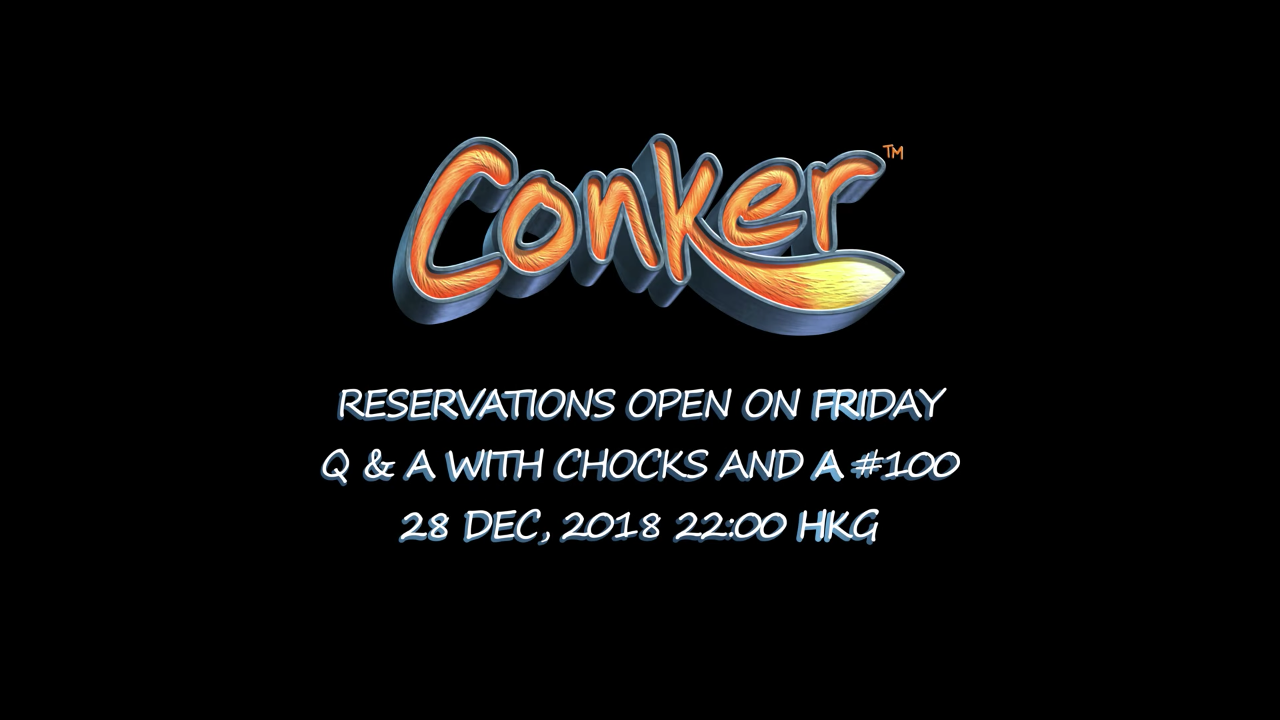 I must say, the stars have aligned for First 4 Figures' 100th Friday Q&A episode. Not only is it a milestone in itself, but it is also happening around the time of the holidays, which they can coincide with this year's Christmas Special, and on top of that, it is coincidentally happening on the very last Friday of 2018. We are all hoping for the most jaw-dropping reveals during such a momentous event, but one thing's for certain, it wouldn't be complete without a pre-order opening on that day. After a bit more than a year since the 35k Reveal, it has officially been announced that CONKER will finally be available for pre-order after the Friday Q&A with Chocks and A #100 Facebook live stream on FRIDAY, 28 DECEMBER 2018, 10:00 PM HKT. We've prepared a short teaser trailer for everyone to appease the wait.
CONKER RESERVATIONS EVENT
JOIN NOW!
Be sure to join Alex and Chockles as they go through all the juicy details during the Reservations stream, as well as FAQs, numerous high-resolution images, and their "Making of" documentary video to name a few. You may watch them live on First 4 Figures' main Facebook page or Official Collectors Club Facebook group. Also, be sure to check out our Events page linked above as not to miss out on the highly anticipated CONKER product launch.
For those who don't know and weren't around during last year's 35k Reveal, Alex and Chockles threw an unsuspecting curveball that made everyone's day. When proudly introducing Rare as part of the F4F family of licensors, not a single soul expected a second license reveal, which, you guessed, was CONKER! Since then, we've only ever seen a few sneaks of the infamous squirrel.
Let us know in the comments section below if this news is cheering up your own bad fur day. For more information on how to pre-order, kindly refer to our guidelines HERE.
Last Update
2018-12-21 14:23:34