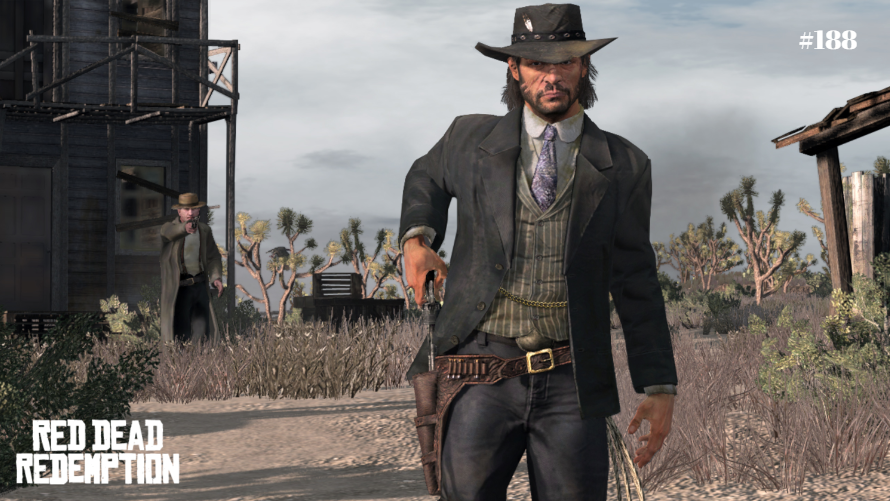 It's that time of the week again folks. Don't forget to cast your votes! #TT188
---
Red Dead Redemption is an open-world third-person shooter game developed by Rockstar San Diego and published by Rockstar Games. It was released for the PlayStation 3 and Xbox 360 in May 2010. The story is set in a Western era and follows the life of a former outlaw whose wife and son have been kidnapped by the government. To get them back and be granted pardon for the crimes he's committed, he is tasked to hunt and turn in his three former comrades.
The game took about five years to develop and is still one of the most expensive games ever made. In the end, however, Red Dead Redemption became a gaming franchise that will forever be remembered. It is critically acclaimed for its visuals, music, story, and gameplay, and won numerous Game of the Year and Best awards. It is regarded by multiple gaming publications as one of the best video games of all time.
And so, for today's 188th Temptation Thursdays poll, we shall focus on John Marston, the main protagonist of Red Dead Redemption.
You may now cast your votes HERE*.
*You must be a member of our Official Collectors Club to vote.
To learn a little bit more about Red Dead Redemption, you may check out Wikipedia's write-up.
---
For those who want to learn more about First 4 Figures' Temptation Thursday polls, kindly click HERE.
More post in same category