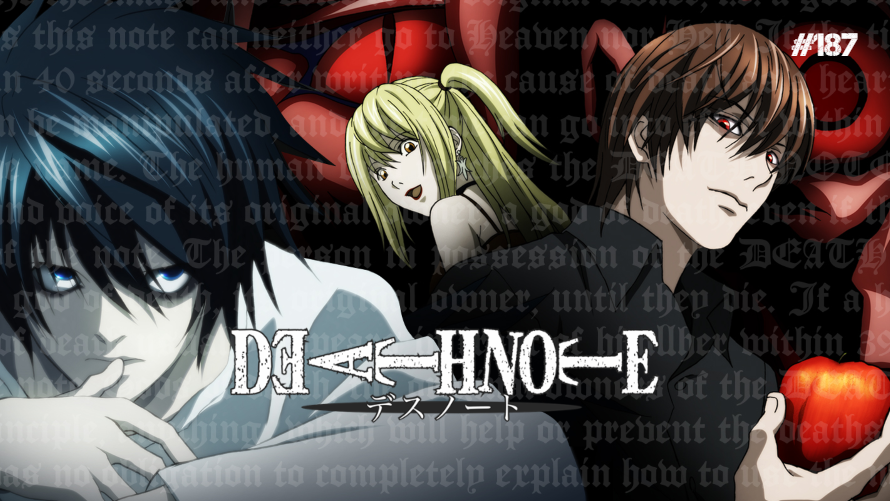 It's that time of the week again folks. Don't forget to cast your votes! #TT187
---
Death Note is a Japanese manga series written by Tsugumi Ohba and illustrated by Takeshi Obata. It made its debut on Shueisha's Weekly Shōnen Jump in December 2003. The series ended in May 2006, consisting of 12 tankōbon volumes in total. It is among the best-selling mangas of all time, having sold over 30 million prints worldwide as of 2015. The anime adaptation ran from October 2006 to June 2007 and ran for 37 episodes.
Death Note follows the story of a teenage genius who comes across an odd notebook known as the Death Note. Originally owned by a Shinigami (a.k.a. "Death god"), anyone who writes a name on this notebook has the power to kill this individual. Taking it into his possession, the boy takes it upon himself to massacre all those he deems immoral, wanting to create a safe haven for all of mankind. But, can such powers in the hands of a mere mortal go without its consequences? And what will happen when those in authority notice these strange occurrences happening?
And so, for today's 187th Temptation Thursdays poll, we shall focus on Ryuk, the main Shinigami in the Death Note anime series.
You may now cast your votes HERE*.
*You must be a member of our Official Collectors Club to vote.
To learn a little bit more about Death Note, you may check out Wikipedia's write-up.
---
For those who want to learn more about First 4 Figures' Temptation Thursday polls, kindly click HERE.
Last Update
2020-02-20 11:15:40