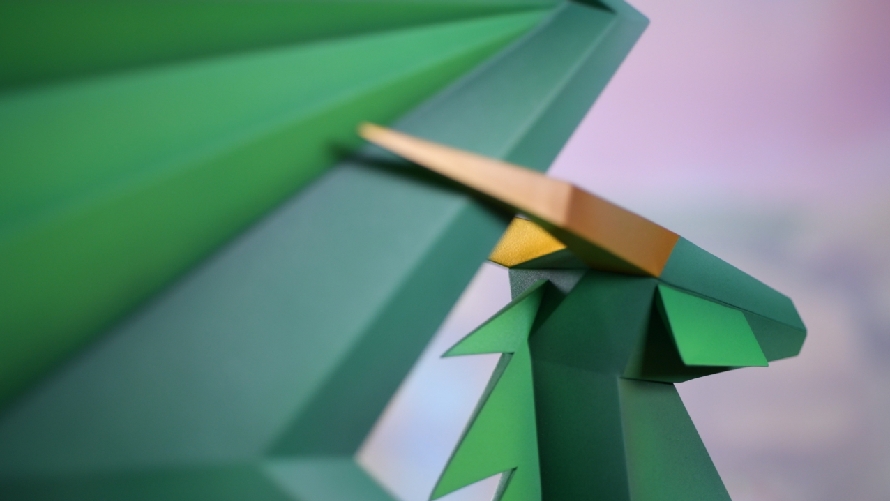 Spread the word Spyro the Dragon fans!
---
On 21 April 2017, First 4 Figures announced that Activision joined their family of licensors, which currently includes the licenses to everyone's beloved purple dragon and furry red marsupial. Now that Crash Bandicoot™ just recently had the spotlight on him through the launch of Crash (Resin), it is time to switch gears and focus everyone's attention on Spyro the Dragon.
Although Spyro the Dragon was already a guarantee (and is actually ready for shipment any time now), Alex wanted to find out what else fans of the franchise wanted. To help him determine this, he ran multiple polls in First 4 Figures' Official Collectors Club, and he would look further into those characters that reached 450+ Yes votes. With 510 Yes votes, Crystal Dragon was to become a reality.

As simple as the design may seem, F4F still did face their fair share of challenges before coming up with the final Crystal Dragon prototype. Their biggest hurdle: the color. Alex reported as many as four repaints before finally hitting the nail on the head.
Now, after almost a year since the poll was posted, it has officially been announced that CRYSTAL DRAGON will finally be available for pre-order after the Friday Q&A with Chocks and A #75 Facebook live stream this FRIDAY, 22 JUNE 2018, 10:00 PM HKT.
All will be revealed, including FAQs, numerous high-resolution images, and F4F's "Making of" documentary video. You may watch Alex and Chockles live on First 4 Figures' main Facebook page or Official Collectors Club Facebook group.
For more information on how to pre-order, kindly refer to our guidelines HERE.
Will you allow Spyro the opportunity to set Crystal Dragon free from its curse? First, they'll need to be next to each other though.
---
If you are interested in more products from our Spyro the Dragon line, you may still jump onto the waitlist for your desired version of our Spyro the Dragon statue. For more information on how our waitlist works, kindly click HERE.
Wondering what goes on in our Official Collectors Club and why it is frequently talked about? Then do check out our blog post for an insider scoop for all the details.
Last Update
2018-08-10 10:09:22