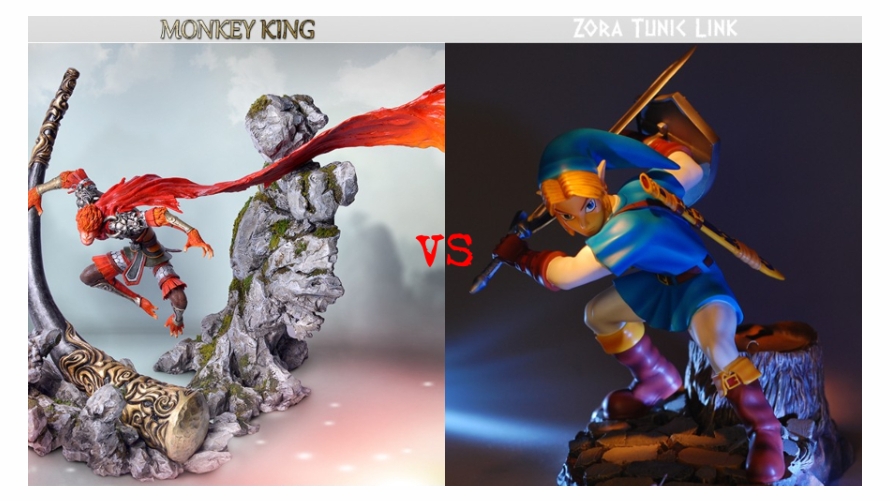 Monkey King vs. Zora Tunic Link
---
Our first-ever F4F King of the Ring Tournament has now begun, and we shall immediately kick things off with our first matchup – Monkey King vs. Zora Tunic Link!
Introducing first: to our left, he stands 16.5-inches tall, weighing in at 14 pounds, we have MONKEY KING!
NAME: Monkey King
SOURCE: Artist Gallery (Rusty Stone)
SRP: USD 299.99
EDITION SIZE: 3,000 pieces worldwide
And to our right, he stands 7 inches (8.5 inches if standing) tall, weighing in at 8 pounds, we have ZORA TUNIC LINK!
NAME: Zora Tunic Link
SOURCE: The Legend of Zelda: Ocarina of Time
SRP: USD 109.99
EDITION SIZE: 1,250 pieces worldwide
You may now cast your votes HERE.
Who do you think will deliver the highlight reel knockout punch for this match? Let us know your thoughts in the comments section below.
---
What is the King of the Ring Tournament? Click here
Last Update
2018-06-03 07:02:30