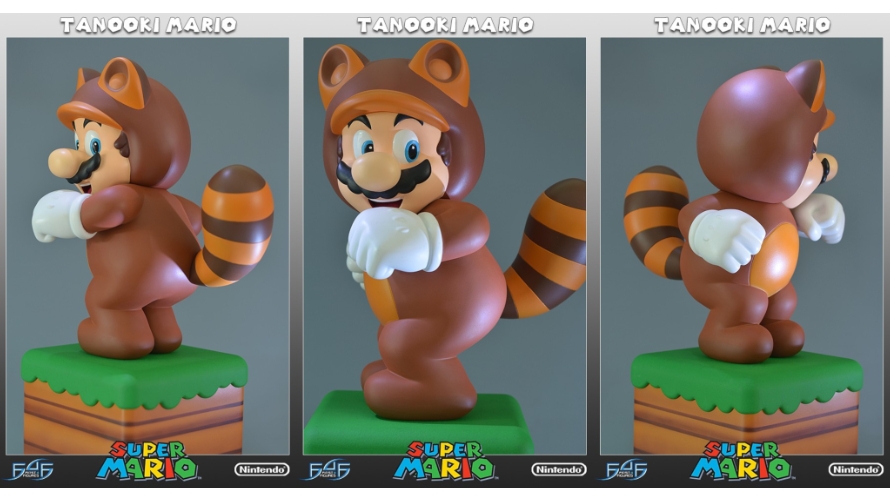 Those who missed out are in for a treat
---
First 4 Figures is happy to announce the reopening of TANOOKI MARIO (REGULAR) from their Mario line, available now exclusively to the US region and will remain open UNTIL SUPPLIES LAST. For those who missed out on the previous pre-order period, now is your absolute last chance to guarantee this piece in your collection. Order yours today!
ADDITIONAL INFORMATION
As this is only a reopening of an existing product, there will be NO validation process necessary.
SRP: 199.99 USD + shipping
No Flexipayment plan
Non-refundable deposit: 10% of SRP
Shipping cost: 32.00 USD to the US region
---
More from First 4 Figures Mario series
If you are interested in more products from First 4 Figures' Mario series, pre-orders for MARIO AND YOSHI are still open until the 19th of April 2019, and you may still jump onto the waitlist for your desired version of our BOWSER statue. For more information on how our waitlist works, kindly click HERE.
Last Update
2019-08-12 09:21:53