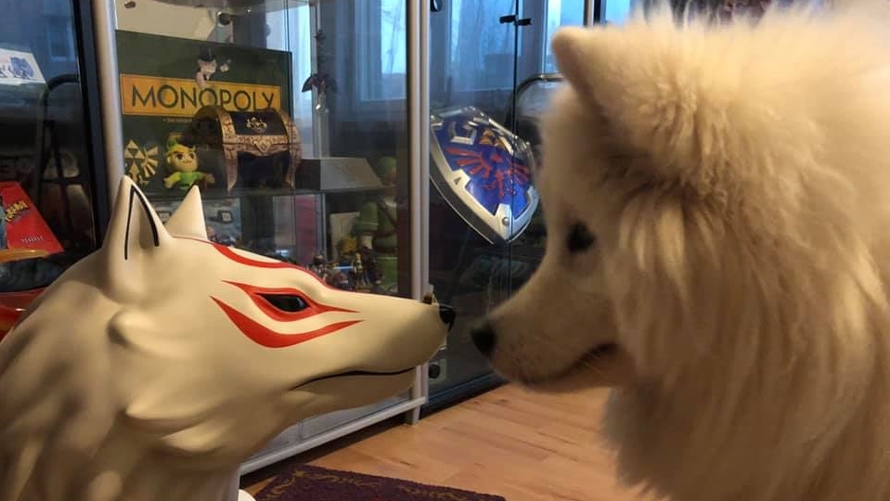 for 30 March - 5 April 2020
---
A lot happens each week in the wild world of First 4 Figures, and if you're not paying close attention, you just might miss something! That's why we created this continuing series that will recap everything that's happened in the world of F4F each week so that every fan can easily stay up to date. Here's what happened last week in the world of First 4 Figures from 30 March - 5 April 2020...
---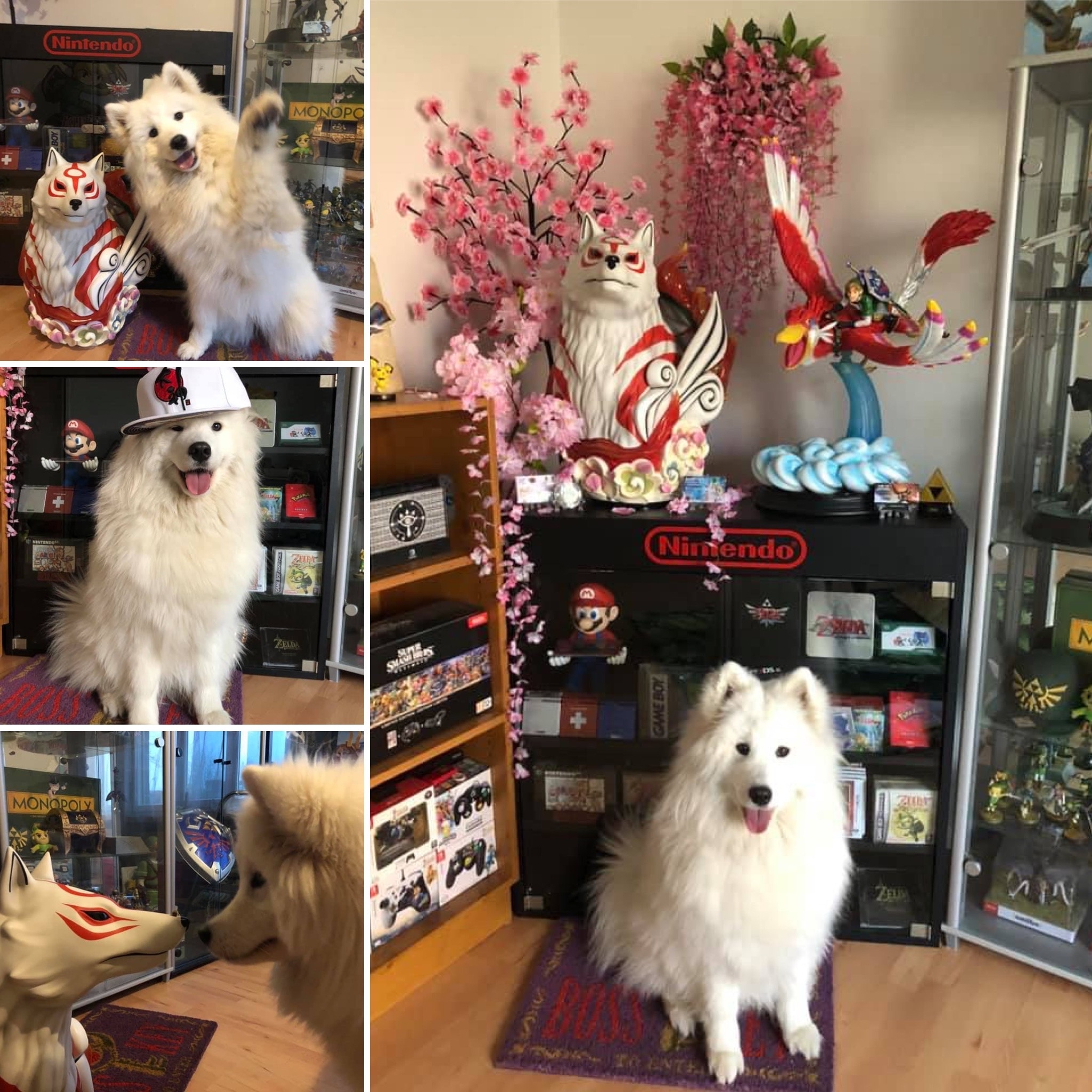 #F4FUnboxed Announcement
The biggest news last week in the F4F Community was the announcement of the new #F4FUnboxed initiative.
Collectors may tag us and use the hashtag #F4FUnboxed when posting their photos and videos on Facebook, Instagram, or Twitter for a chance to have these shared out on our official F4F social media channels! This way, tens of thousands of more people may be able to see your multimedia masterpieces!
For the best chance of your media being shared by First 4 Figures on the official pages, the central focus of your photo or video should be an F4F product.
And YouTube fans, no need to feel left out—we're planning a new push for fan-created F4F videos soon! Stay tuned!
The first person to be chosen as the #F4FUnboxed Featured Collector was Mari Amsler, who shared a variety of photos of her dog, Ammy, alongside our Amaterasu Life-Size Bust statue! You can see more of her photos in the First 4 Figures Official Collectors Club.
---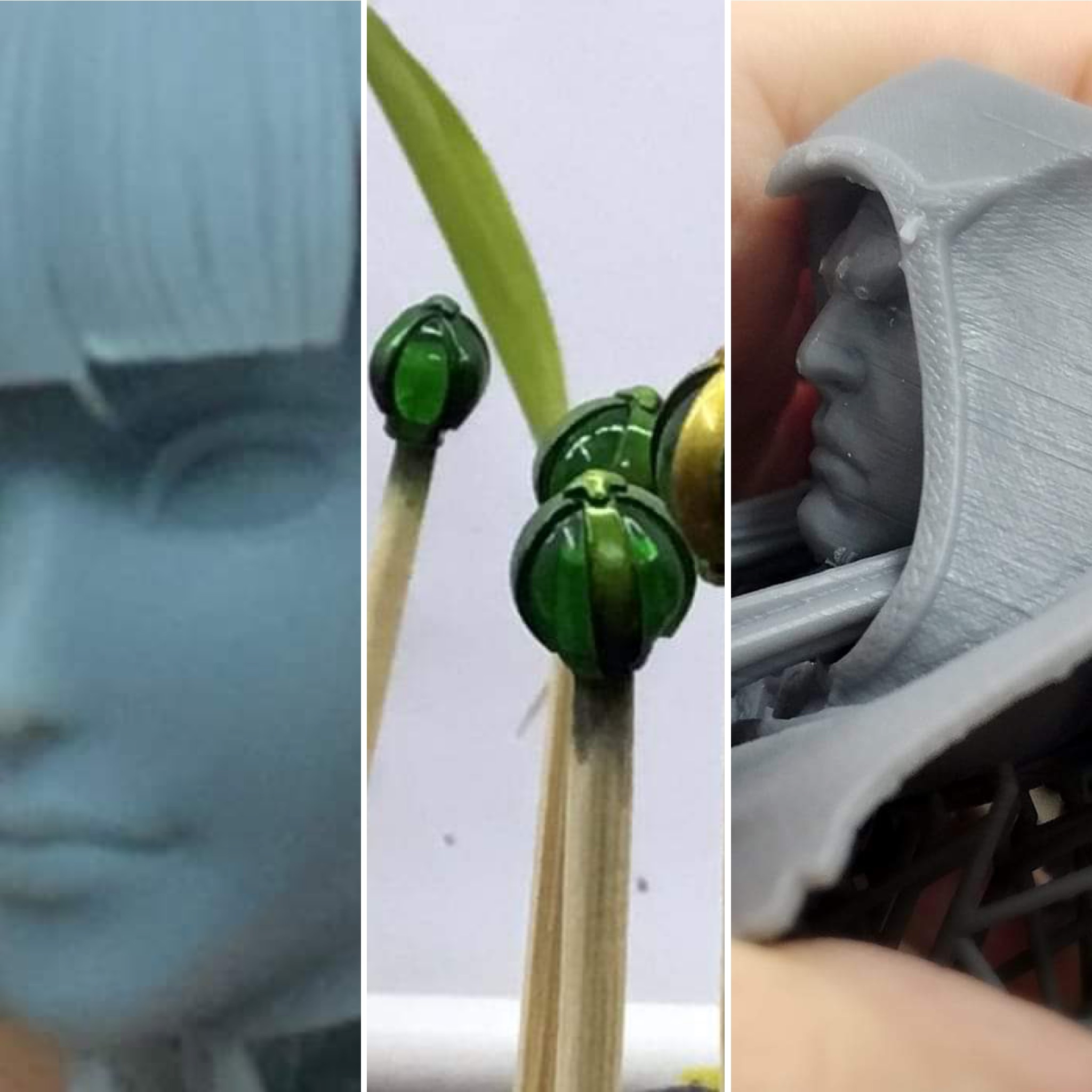 A Trio of Sneak Peeks
A trio of new Sneak Peeks was shown off in our Official Collectors Club last week by F4F CEO Alex Davis. You can see a small portion of each Sneak Peek photo in the collage above, but visit the individual posts for each in the OCC to see the previews in their entirety!
On 30 March, Alex posted a photo of a test print from the office 3D printer. Most members of the OCC seem to agree that this particular test print is of War from Darksiders!
Three days later, another Sneak Peek was posted of a feminine head and Alex said to "imagine (it with) green hair". The consensus of members was that this was the long-in-development Morrigan statue from Darkstalkers.
And on 4 April, Alex posted a photo of some colorful green and gold spheres, which the OCC almost unanimously guessed to be orbs from Spyro 2: Ripto's Rage! A classic Spyro PVC based off of that game was announced as being in development a while back; could these orbs be part of that piece?
If you want to see all of these Sneak Peeks and many more, be sure to join the 60,000+ members in our First 4 Figures Official Collectors Club Facebook group!
---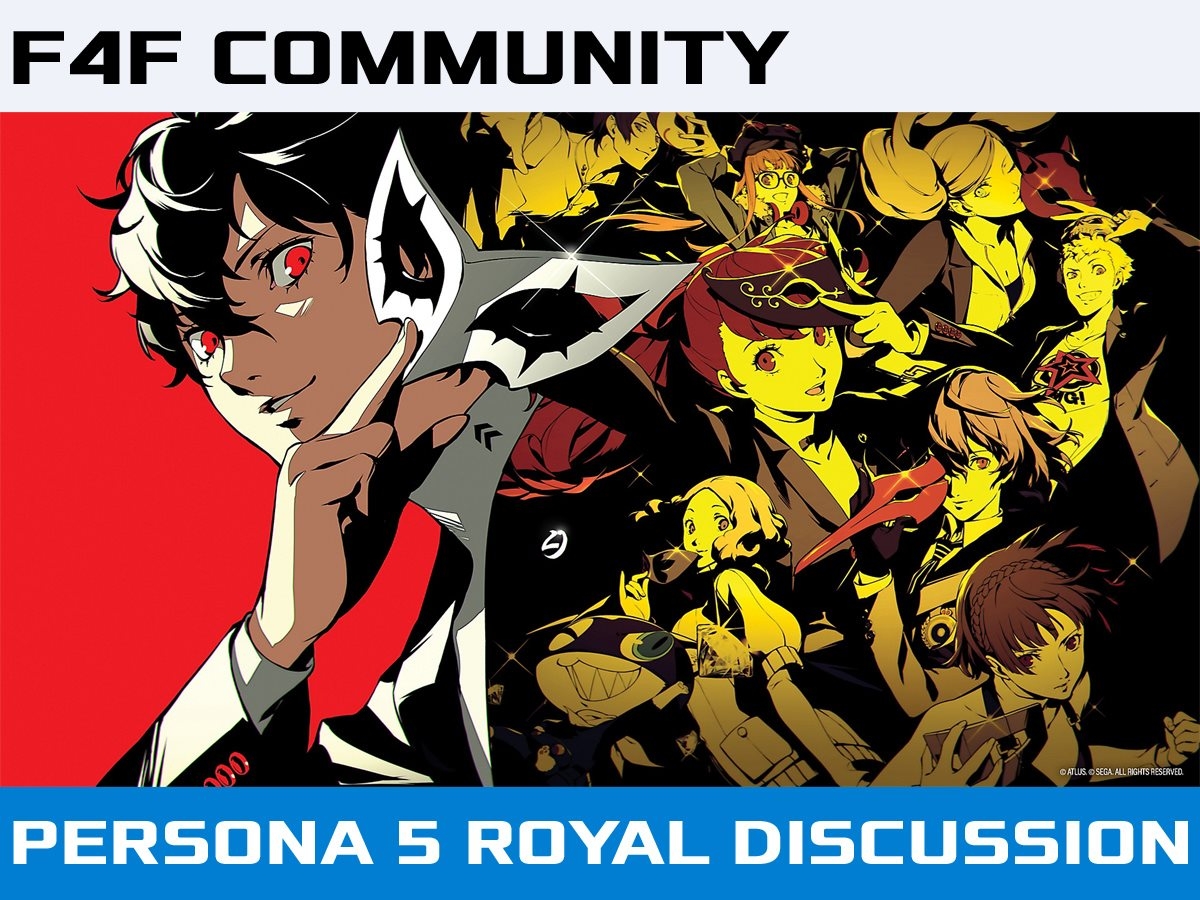 Community Discussions: Persona 5 Royal Launch and Berserk Epic Battles
There were two major community discussions last week in the First 4 Figures Official Collectors Club: one regarding the hype for an all-new game, and one talking about favorite moments in an ongoing classic manga/anime series!
First up, we had the F4F Community Persona 5 Royal Discussion, posted to coincide with last week's launch of the expanded version of the Persona 5 video game. If you're interested in hearing opinions of the new release from your fellow gamers or want to share some insights of your own, please drop by and join the discussion!
Moreover, there was also a discussion post regarding Berserk Epic Moments. If you're a Berserk fan, feel free to come into the thread and share your favourite moments from the series! And don't forget that the 10% Early Bird Discount is ending on the Berserk – Skull Knight statue on 13 April, so get those orders in!
---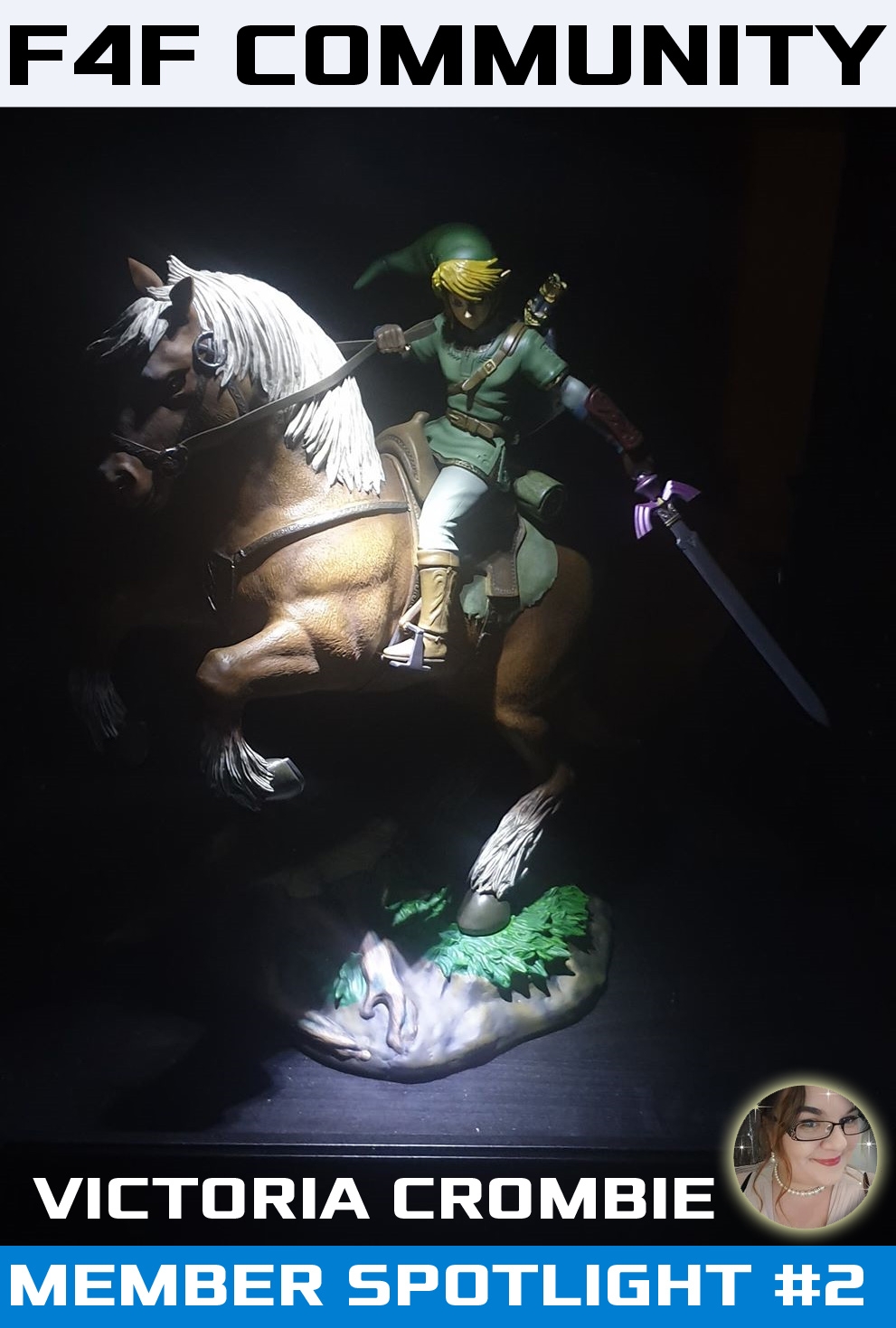 Member Spotlight #2: Victoria Crombie
The Spotlight turned to another member of the First 4 Figures Official Collectors Club last week, when the "Validation Queen" herself, Victoria Crombie, was interviewed!
What brought Victoria to the F4F OCC and made her stick around? How did she become the "queen" of statue Validation Day? What character did she just sew a cosplay costume of? And what are her favorite video games of all-time? Find out the answers to all these questions and more in Member Spotlight #2: Victoria Crombie!
---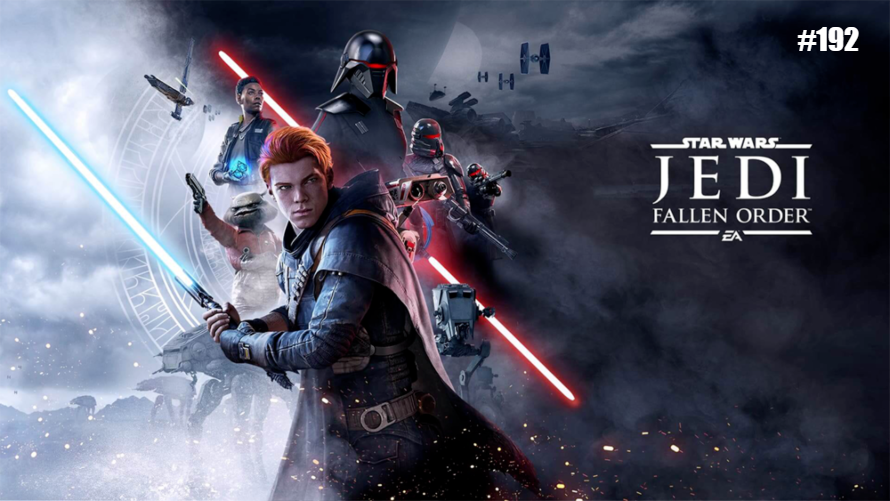 TT POLL #122: STAR WARS JEDI: FALLEN ORDER
For the very first time, a Star Wars game was featured in last week's TT Poll #192! As of writing, Cal Kestis from Star Wars Jedi: Fallen Order only has approximately 27% voting that they would purchase a statue of Cal Kestis, and 73% saying that they would not. Every vote counts, so be sure to vote and make a difference! You can check out the current results and vote in the poll yourself right HERE. If you're not familiar with this video game and would like to learn a bit more about it, you can read a quick summary from our blog HERE.
---
...And that's it for the First 4 Figures main attractions of last week! Did you learn anything new from this Week in Review? And what happened last week in the F4F universe that you're most excited about? Let us know in the comments section below!
Last Update
2020-04-10 17:23:10
More post in same category