Spread the word Kirby fans!
---
The latest statue to go up for pre-order from First 4 Figures' Kirby line was Fighter Kirby, and unfortunately, the launch results weren't as favorable as they would have hoped, with an edition size of 300 for the Regular version and 200 for the Exclusive version. As much as F4F would like to produce more from the Kirby line, it wouldn't be financially sound to do so from a business perspective. Thus, on 6 July 2017, to help give fans of the franchise a chance, #SaveF4FKirby was born.
#SaveF4FKirby is an official Temptation Thursdays poll that with enough Yes votes, the next statue in the Kirby line (i.e. Warp Star Kirby) would be rescued from entering Alex Davis' dreaded Vault. According to Alex, if the poll received at least 450+ Yes votes, he would revisit the design for said piece and would officially consider it saved. Just after two days, the Official Collectors Club achieved this goal and Alex immediately got to work. This, ladies and gentlemen, is the power of the Club.
BEFORE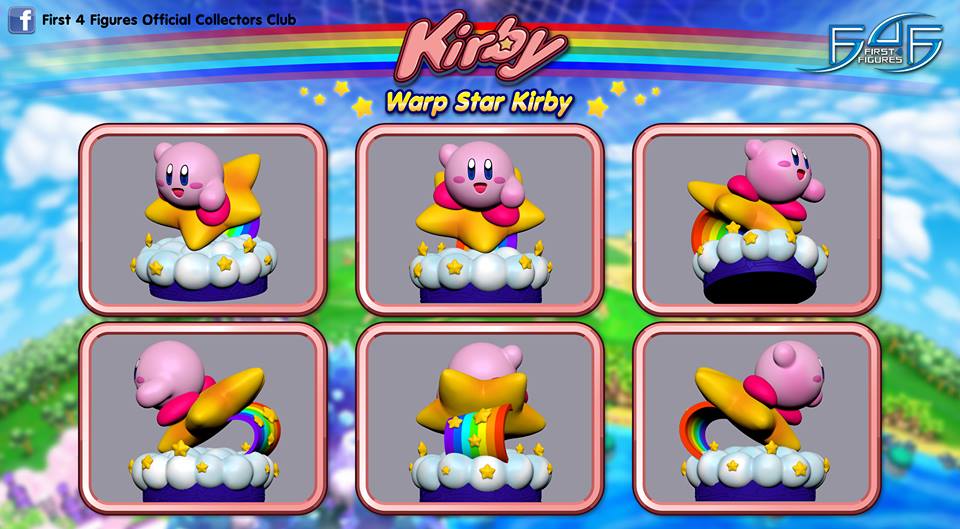 AFTER
Now, one year after the fans have successfully rallied for their cause, it has officially been announced that WARP STAR KIRBY will finally be available for pre-order after the Friday Q&A with Chocks and A #81 Facebook live stream this FRIDAY, 3 AUGUST 2018, 10:00 PM HKT. We've prepared a little teaser trailer for everyone to give you a better taste of what it is you've all been waiting for.
All will be revealed, including FAQs, numerous high-resolution images, and F4F's "Making of" documentary video to name a few. You may watch Alex and Chockles live on First 4 Figures' main Facebook page or Official Collectors Club Facebook group.
For more information on how to pre-order, kindly refer to our guidelines HERE.
Below is an image of First 4 Figures' Kirby statues that are already out in the marketplace, and admittedly, these look darn good beside one another. Will you be adding Warp Star Kirby to this picture-perfect lineup?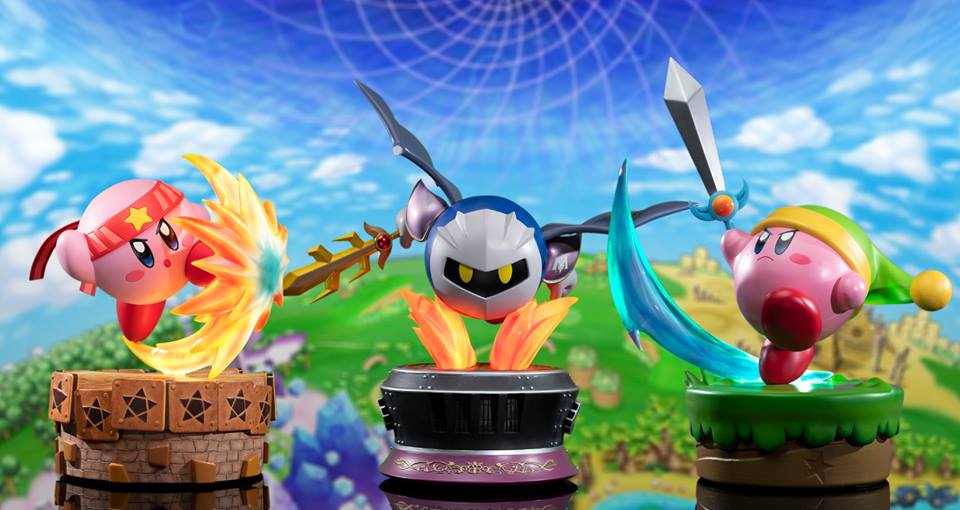 Last Update
2018-07-27 17:05:12