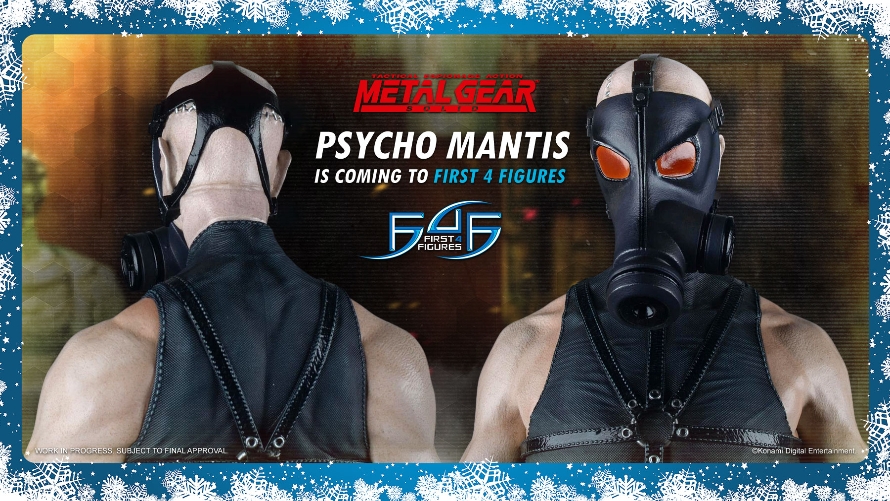 First 4 Figures' 2017 Christmas Sneak – Reveal #1 of 4
---
Were you able to catch this week's Friday Q&A with Chocks and A #51? As previously mentioned in one of our blog posts, Alex and Chockles were guaranteed to unveil at least three sneaks for this year's F4F Christmas Special. If you missed this episode, read ahead to learn more, and do check out the rest of this year's Christmas sneaks through the links provided below.
---
First up, we are happy to announce that PSYCHO MANTIS from Metal Gear Solid is coming to First 4 Figures! This particular boss fight was an iconic one for any video game series because of the mind-boggling aspect to it (at least for a player's very first encounter with him). The antagonist seemingly interacts with the actual player behind the controller by making them think that he can read their mind, when in fact – SPOILER ALERT – the psychokinetic telepath was merely reading the player's memory card all along.
This is definitely a must-have for any Metal Gear Solid and F4F fan alike.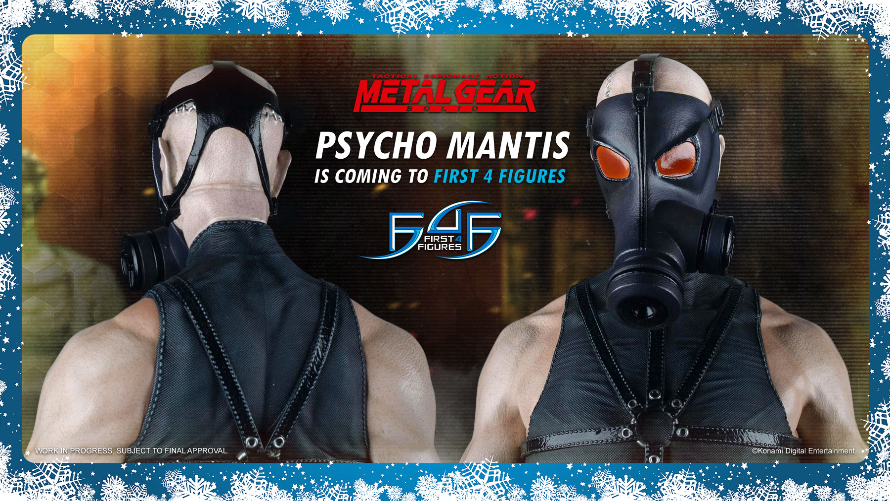 Are you thrilled about this reveal? Was this something you were expecting? Let us know in the comments section below.
---
If you missed out on the first pre-order period for Solid Snake from our Metal Gear Solid line last September 2017, please be reminded that we will be re-opening pre-orders for this sometime Q1 of 2018. You may view the different variants of our Solid Snake statue HERE.
Please join our First 4 Figures Official Collectors Club Facebook group for more up-to-date news and information on anything and everything First 4 Figures.
---
Last Update
2017-12-31 10:30:25