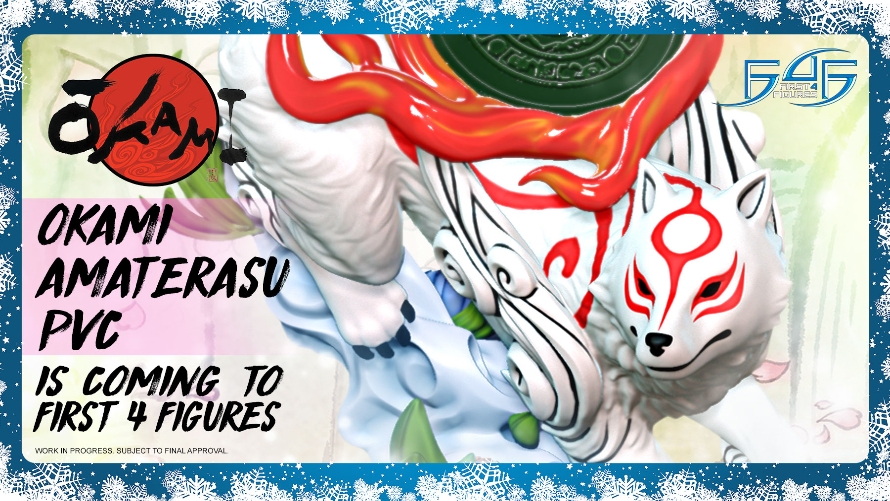 First 4 Figures' 2017 Christmas Sneak – Reveal #2 of 4
---
Were you able to catch this week's Friday Q&A with Chocks and A #51? As previously mentioned in one of our blog posts, Alex and Chockles were guaranteed to unveil at least three sneaks for this year's F4F Christmas Special. If you missed this episode, read ahead to learn more, and do check out the rest of this year's Christmas sneaks through the links provided below.
---
Up next, we are happy to announce that PVC figures of AMATERASU from Okami is coming to First 4 Figures! After such a successful resin launch, our very own Alex Davis decided to create a poll in F4F's Official Collectors Club to ask the members if they would be interested in a PVC figure of the same character. Seeing as the community's decision is incredibly one-sided, who are we to deny them of what they want.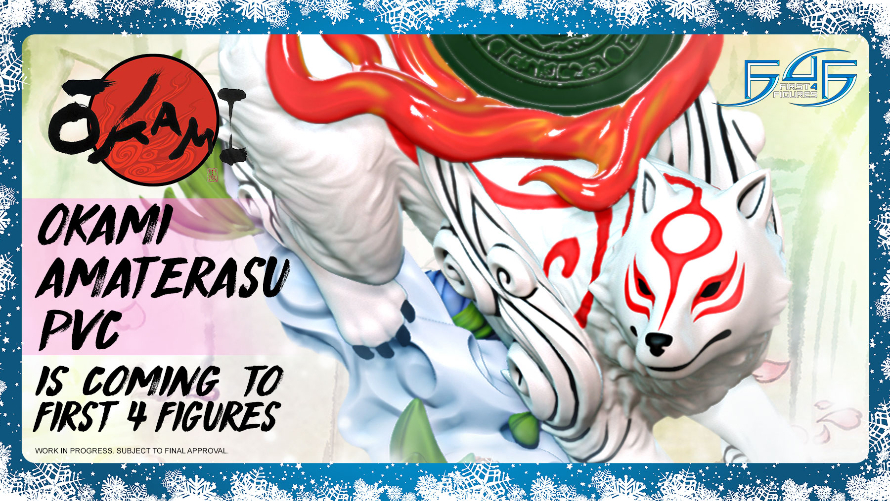 Are you thrilled about this reveal? Was this something you were expecting? Let us know in the comments section below.
---
If you are interested in more products from our Okami line, you may still jump onto the waitlist for the Exclusive and Regular versions of our Amaterasu Life-Size Bust statue HERE. For more information on how our waitlist works, kindly click HERE.
---
Last Update
2018-01-11 14:48:08