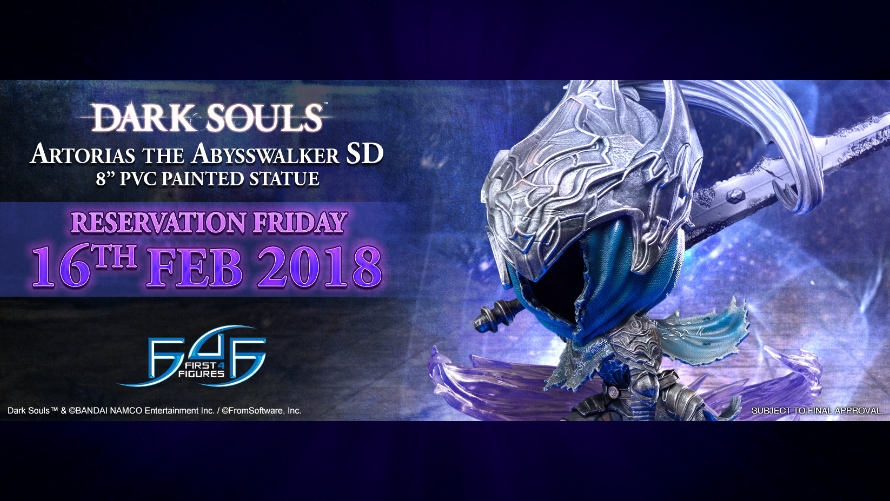 Introducing First 4 Figures' all-new Super Deformed (SD) PVC line!
---
It was just announced during their Friday Q&A with Chocks and A #57 that First 4 Figures will finally launch their all-new Super Deformed (SD) PVC line this 16 February 2018, and what better way to kick off this brand than to have Dark Soul's Artorias the Abysswalker as the pioneering figure! And, because this is an entirely new line, this means that all statue numbers (except for #1 and #2, of course) are up for grabs, and everyone has a fair chance at them during next week's Validation Tuesday.
Another interesting fact about F4F's SD PVC line is that it was intentionally designed in such a unique art style because the team wanted this to be a signature to the First 4 Figures name. They wanted for people to immediately associate these figures to First 4 Figures the very moment they see it, regardless of whether or not it's in its packaging. They wanted to set themselves apart from what's already out in the market and hopefully leave a lasting and positive impact on the collectibles industry.
Also, no two collectors are alike. Some are into full-blown resin statue collections, while others are into fleets of PVC figures. Some may even have thematized collections. Nonetheless, provided that F4F already specializes in resin masterpieces, developing more PVC figures allows for the company to cater to a broader array of collectors.
Now, some of you might argue that the quality and attention to detail on these are far less superior compared to resin statues because these are just PVCs; on the contrary. If there's one other thing that First 4 Figures could be proud of apart from the company's transparency with their community, it would be the superior quality of each piece that they release, may it be resin or PVC. If you don't believe me, you can read THIS.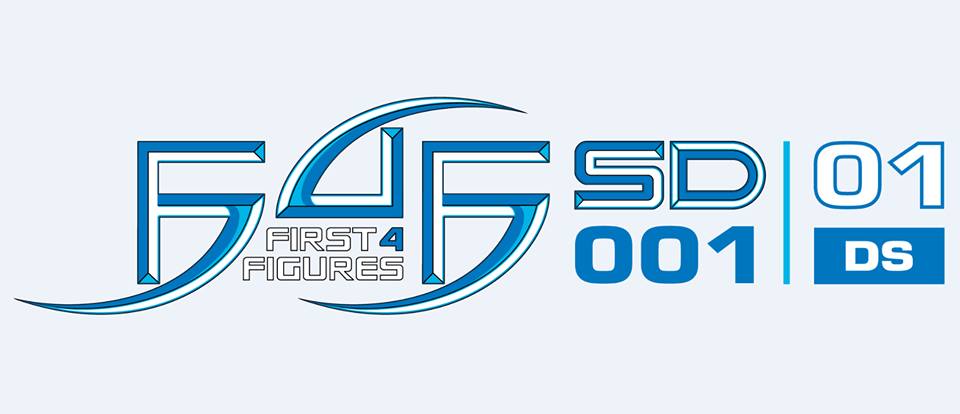 Lastly, the entire SD PVC line is going to have an F4F logo of its own, which Alex has already revealed to the Official Collectors Club. After seeing it, however, some people were a bit confused as to what it all means. Kindly allow me to break this down for you as simple as possible.
"SD 001" refers to the sequence of an SD figure along the ENTIRE SD line as a whole, while "DS (Dark Souls) 01" refers to the sequence of an SD figure along the license/franchise it belongs to, which, in this case, belongs to the Dark Souls franchise. For a better understanding, here is an example:
SD 001 | DS 01 – Artorias the Abysswalker
SD 002 | LoZ (Legend of Zelda) 01 – Princess Zelda
SD 003 | DS 02 – Solaire of Astora
SD 004 | SC (Soulcalibur) 01 – Nightmare
SD 005 | MGS (Metal Gear Solid) 01 – Solid Snake
SD 006 | DS 03 – Dragon Slayer Ornstein
SD 007 | LoZ 02 – Link
SD 008 | DS 04 – The Great Grey Wolf, Sif
SD 009 | MP (Metroid Prime) 01 – Samus Light Suit
SD 010 | MP 02 – Samus Varia Suit
And so on…
I hope that this clarifies things for everyone. Let us know in the comments section below if you have any further questions, or let us know in the comments if you'll be picking up this 8-inch beauty.
All will be revealed after Alex and Chockles' live stream this Friday, 16 February 2018, 10:00 PM HKT, including FAQs, numerous high-resolution images, and F4F's "Making of" documentary video. You may watch them on First 4 Figures' main Facebook page or Official Collectors Club Facebook group.

For more information on how to pre-order, kindly refer to our guidelines HERE.
---
If you are interested in more products from our Dark Souls line, you may still jump onto the waitlist for your desired versions of our Dragon Slayer Ornstein, The Great Grey Wolf, Sif and Solaire of Astora statues HERE. For more information on how our waitlist works, kindly click HERE.
Last Update
2018-02-16 01:57:29