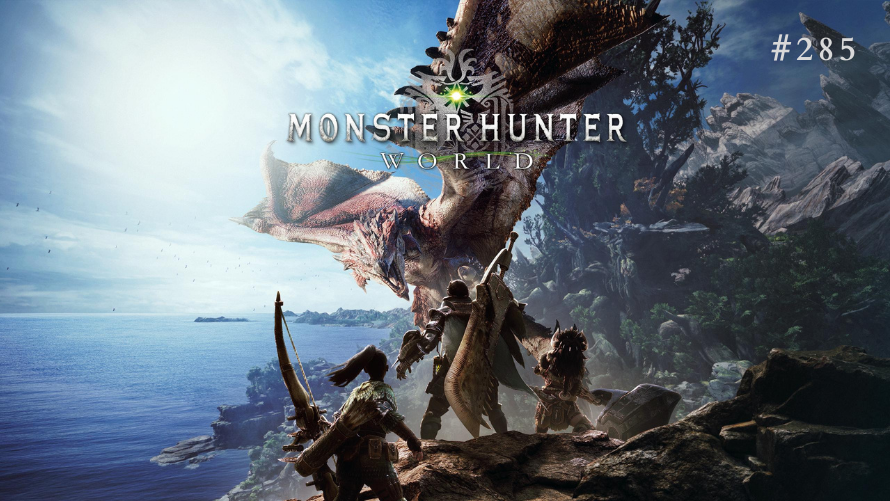 It's that time of the week again folks. Don't forget to cast your votes! #TT285
---
Monster Hunter: World is an action RPG developed and published by Capcom. It is the fifth entry in the main Monster Hunter series. The game initially came out for the PlayStation 4 and Xbox One in January 2018 and was eventually released for PC in August of the same year.
In typical Monster Hunter fashion, gameplay consists of traping or slaying monsters in the wild, which will then reward players with monster parts that can be used to craft better gear, allowing them to challenge even more difficult monsters. What sets Monster Hunter: World apart from the other entries in the series are the more advanced monster artificial intelligence and physics, a fully connected environment, a more robust co-op multiplayer experience, and a refinement of the game's tutorials and user interface to help bring new players into the series.
Monster Hunter: World was critically acclaimed by players and critics alike, and the game was nominated for and won numerous awards, including Game of the Year, Best Game Design, RPG of the Year, and many more. Its sales reflect the game's popularity, as it is Capcom's highest-selling game of all time, selling over 20 million copies by October 2021. Its DLC, subtitled Iceborne, was released in September 2019 and has sold over 8.5 million copies as of September 2021.
And so, for today's 285th Temptation Thursdays poll, we shall focus on Rathalos, the iconic monster from Monster Hunter: World.
You may now cast your votes HERE*.
*You must be a member of our Official Collectors Club to vote.
To learn a little bit more about Monster Hunter: World, you may check out Wikipedia's write-up.
---
For those who want to learn more about First 4 Figures' Temptation Thursday polls, kindly click HERE.
Last Update
2022-01-20 10:26:45