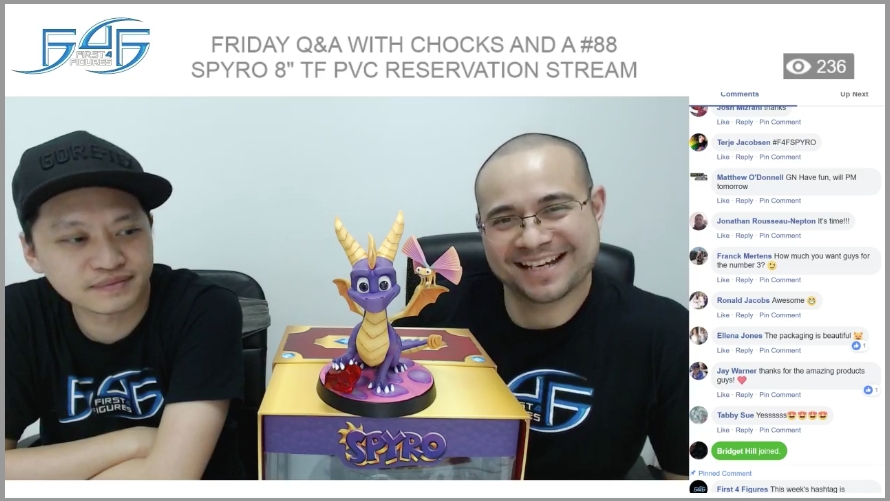 This is a breakdown of the important (and not so important) topics of last Friday's (September 28, 2018) Friday Q&A with Chocks and A #88.
---
REMINDERS
SPYRO PVC (EXCLUSIVE) pre-orders will open right after this stream!
The BLADE OF THE DARKMOON and MUSHROOM PARENT PENDANTS from the F4F x TORCH TORCH partnership is still open for pre-orders until 10 October 2018.
SONIC THE HEDGEHOG VS. CHOPPER DIORAMA pre-orders from the F4F x GNF Toyz partnership is still open for pre-orders until 19 October 2018.
SPIKE SPIEGEL is still open for pre-orders until the Exclusive version reaches at least 1,000 pieces sold or until before production begins.
WARP STAR KIRBY is still open for pre-orders until the Exclusive version reaches at least 1,000 pieces sold or until before production begins.
PSYCHO MANTIS is still open for pre-orders until the Exclusive version and Special variant reach a combined total of at least 1,000 pieces sold or until before production begins.
Final payment notice for SONIC 25TH ANNIVERSARY for the US region is due on the 3rd of October 2018.
WEEK IN REVIEW
To start things off on a low note, Jeffrey Lee, who was in charge of First 4 Figures' wholesale department and events organization, has moved on to greener pastures (no, he's not dead.) We will miss you, Jeff!
Apart from Jeff's position, F4F is currently looking to hire a graphic artist, a 3D artist, a junior member for the IT department, and a marketing person to help Chockles out so that he may focus his efforts to connecting with the marketing team of the licensors.
On the payment side of things, they are developing the backend to do two things: to give customers the ability to jump on a payment plan whenever they want to and the ability to delay payments for a month when the need arises up to a maximum of three (3) times.
TEMPTATION THURSDAYS (TT) POLL
Last week's Sam Fisher from the Tom Clancy's Splinter Cell series TT Poll #119 Results: 49 YES votes / 257 NO votes
This week's Afro Samurai from the Afro Samurai series TT Poll #120 Results: 54 YES votes / 106 NO votes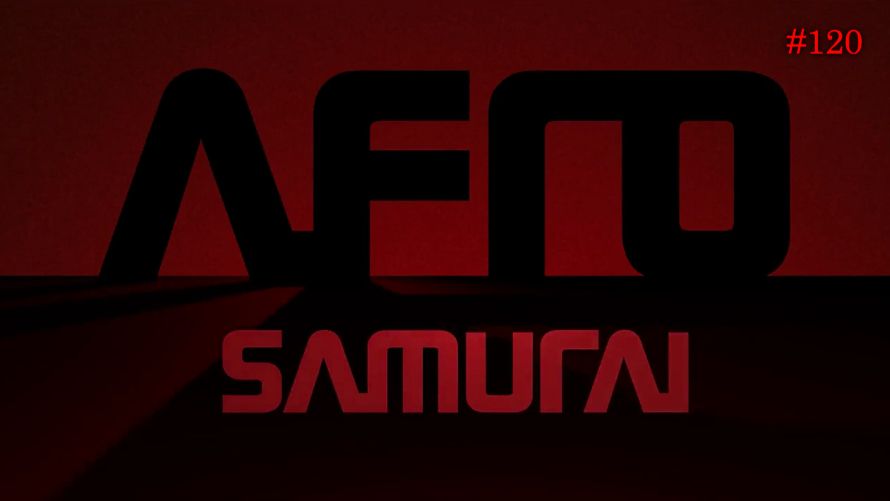 Next TT polls will be (in this order): THE BINDING OF ISAAC
The three winners of last week's #F4FJAKECANTRAP are SHAWN SPELL, KELLEY CREWS, and ALEX WALKER.
Alex will look into Xenoblade Chronicles given the results of the

TT poll

.
PRODUCTION VIDEO EXCLUSIVES
(NOTE: You need to be a member of the Official Collectors Club to view these videos.)
Check in next week for more updates.

VARIOUS CHARACTER & PRODUCT LINE UPDATES
SPYRO (RESIN) UPDATE: Currently being packed; final payments estimated around November time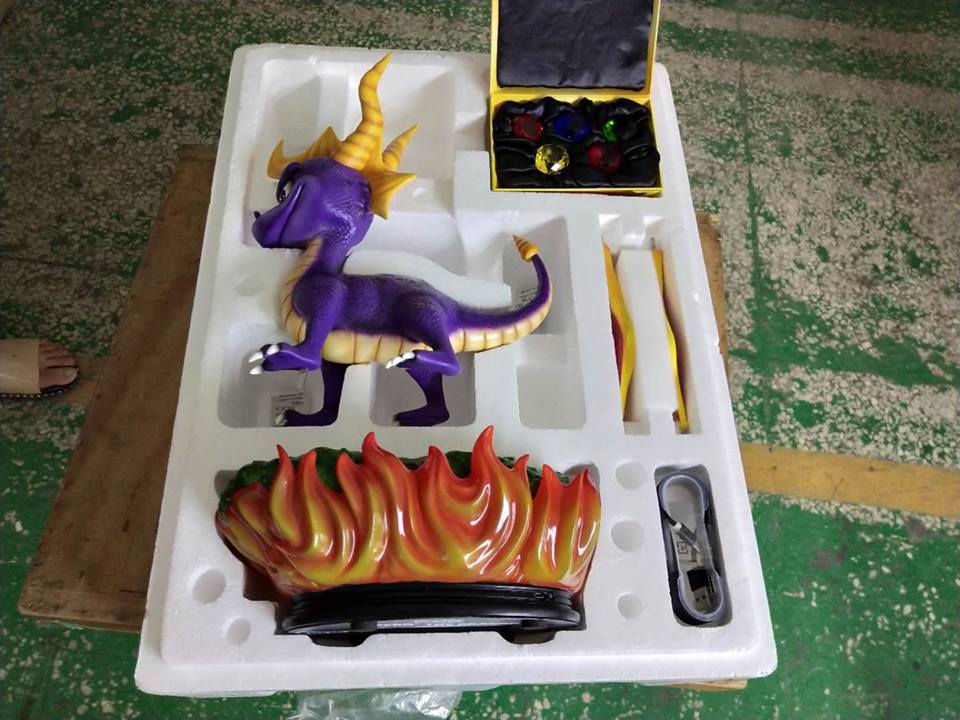 AKU AKU LIFE-SIZE MASK UPDATE: Chances of waitlist conversion is still high
CYNDER UPDATE: Licensor wants to focus first on the Reignited Trilogy; will be revisited later on
MARIO ON YOSHI UPDATE: Wasn't allowed by the licensor to add the yellow cape
CRASH (RESIN) UPDATE: So far on time in production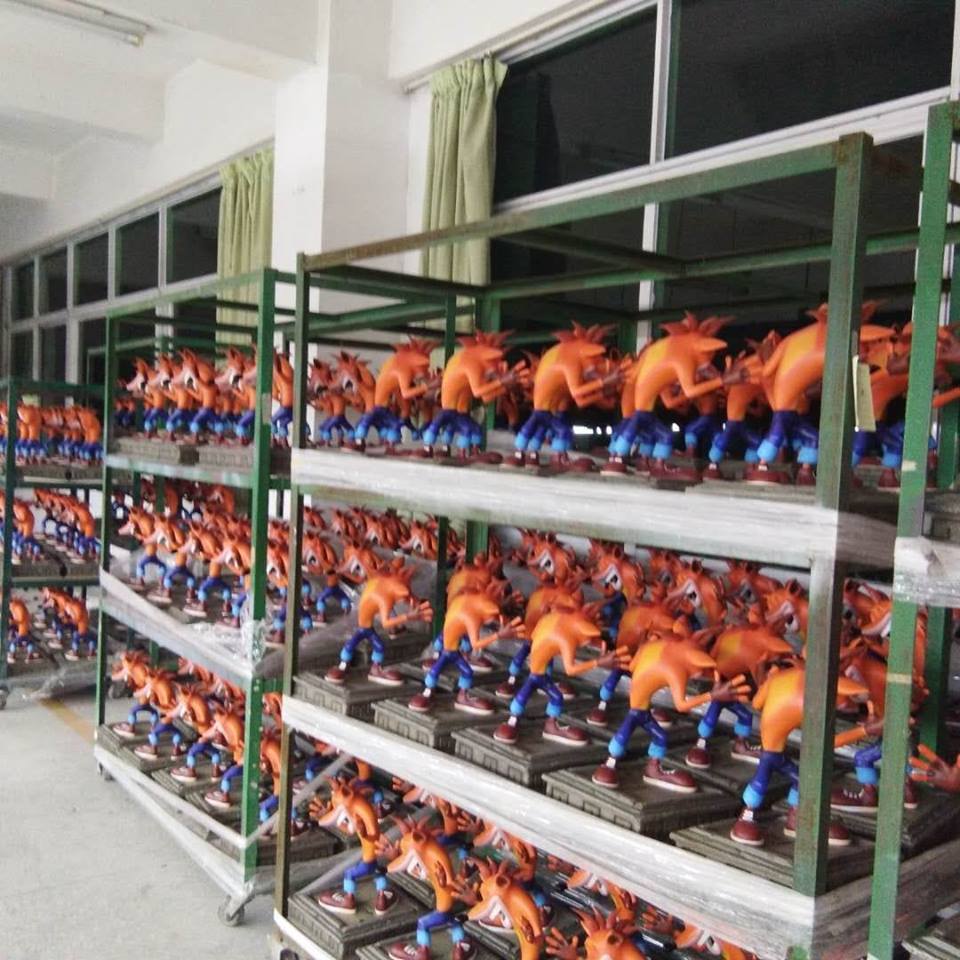 ALPHONSE ELRIC UPDATE: It will cost you all four limbs to afford him. He's big, girthy, and expensive. If everything goes smoothly, he will be the next pre-order!
"KICKSTARTER" UPDATE: Those who placed a pre-order during this phase will have access to a secret Facebook group and will be accepted into the group by providing their order number. In here, Alex will ask for their feedback as to how the statue may be improved. During general pre-orders (if it does reach this phase), early supporters will enter the same code during checkout to let the system know that they've already paid for a portion of the total amount during the "Kickstarter" phase, giving them additional perks such as the rights to lower statue numbers, bonus reward points, etc.
FIGHTER KIRBY UPDATE: Finishing of the production run starting soon
SILVER THE HEDGEHOG UPDATE: Factory is super slow; will check back after Sonic 25th Anniversary has concluded
NIGHTMARE UPDATE: Factory is super slow; will check back after Sonic 25th Anniversary has concluded
DRACULA UPDATE: Will have to see if plausible to coincide the product launch with the Season 2 premiere of Netflix's Castlevania series on 26 October 2018
DARK SOULS UPDATE: A resin project that isn't part of the main line is currently in development; too soon to say what it is; will serve as a filler together with the PVC statues and plushies to appease the fans while the main resin line is still in development
PLUSH UPDATE: Will focus more on this next year
GUTS THE BLACK SWORDSMAN UPDATE: Around 700 pieces sold so far
SKULL KNIGHT UPDATE: Still too early in development to share any information
YAKUZA UPDATE: Thinking about how to physically make the Definitive Edition and the lights involved; will be having a conversation with the licensor during Brand Licensing Europe this 9-11 October 2018
MINI FIGURES UPDATE: Currently looking for a factory to turn these into metal
DR. NEO CORTEX UPDATE: Will have a different base from Crash (Resin) and Aku Aku Life-Size Mask
AIKA UPDATE: It won't be anytime soon, but Alex wants to start off the "Kickstarter" program with Aika.
SOLID SNAKE UPDATE: Still estimated to ship within this year
BANJO-KAZOOIE UPDATE: Changes not yet sent to the licensor
Alex considered Oki over Ninetails since the

Oki-specific poll

had more Yes votes than Ninetails in the Okami character poll. They could look at Ninetails again in the future after Oki.
AMATERASU LIFE-SIZE BUST UPDATE: Alex saw the polyfoam packaging.
Estimated to announce a new license in about two months!
PHOENIX WRIGHT UPDATE: Still working on the color changes
SHOVEL KNIGHT UPDATE: Estimated to be released sometime 2019
ALUCARD UPDATE: Estimated to be released Q4 2018
SOLAIRE OF ASTORA UPDATE: Factory visit next week; stay tuned for more information
DRAGON SLAYER ORNSTEIN UPDATE: Pre-production samples have started; unlikely to ship this year
MIMIC UPDATE: It's going to be a while.
GRAY FOX UPDATE: Estimated to go live for pre-order Q2 2019
BANJO-TOOIE PVC UPDATE: Currently in development
RIDER LINK UPDATE: There may or may not be different versions of this statue.
DONKEY KONG UPDATE: Will be having a conversation with the licensor during Brand Licensing Europe
MODERN AMY price still undetermined
SHOVEL KNIGHT UPDATE: Spectre Knight and Plague Knight possible as both the boss version and the playable version; could be part of the "Kickstarter" program

NOT

possible to continue a line in PVC if resin statues didn't do well
CRYSTAL DRAGON UPDATE: Still plenty of time to pre-order the Regular version; starting the counter samples now before going into production
No news on companion pieces just yet
AMATERASU PVC UPDATE: Will likely be the next True Form (TF) PVC release
Regardless of whether or not there are 3,000 pre-orders for the Exclusive version of their PVC statues, F4F will still produce a minimum of 3,000 units of the Exclusive.
Resin statues are here to stay for as long as there's still support for them.
Alongside the resin and PVC statues will be the plush and core range to support the company.
SPYRO™ 8″ PVC LAUNCH
This week's hashtag is #F4FSPYRO for a chance to win 500 reward points.
Will be part of the all-new Spyro™ PVC line
The statue is made up of 30+ pieces (but will be sold as a whole, of course). Each piece needs to be painted separately to avoid oversprays, giving the statue clean-looking lines all throughout.
It will cost more to manufacture given the number of molds needed, but the quality of each statue even if being mass produced is second to none. This is what separates F4F's PVC statues to everyone else's.
Wing made out of Polyurethane material to support the weight of Sparx to avoid it from drooping over time
The Spyro™ logo, F4F True Form (TF) PVC logo, and Activision logo on the packaging will be printed using gloss UV.
Print of Spyro to be added on the top of the box; flame in the eyes of Spyro to be removed; comes with a backdrop inside the box
Standard Edition (sold at retail shops and conventions once released): Spyro™ 8″ PVC statue (without Sparx on wing), standard packaging, to be sold at a discount during conventions
Exclusive Edition (sold only at F4F's website): Spyro™ 8″ PVC statue (with Sparx on wing), standard packaging with premium outer packaging, numbered base and packaging
Convention Edition (sold only during conventions): Exclusive Edition statue, standard packaging with convention packaging sleeve; sold at regular price
Sparx on the Exclusive Edition not detachable; all parts need to be glued on for longevity
The Standard Edition will be sold in retail stores for as long as there is a demand for it; the Exclusive Edition will be time limited.
Spyro PVC (Exclusive) SRP: 99.99 USD + shipping
Estimated release date: Q1 2019
Spyro PVC is proportional to F4F's

Crystal Dragon

statue.
Alex also wants to do a PVC of the original design, licensor permitting.
No special reason why Spyro was chosen as the pioneer of the F4F TF PVC range; it was the first one that was ready.
They've been working on the Spyro PVC way before the announcement of the Reignited Trilogy.
Reignited Trilogy has a chance for resin releases.
Will not be available for sale during MCM London Comic Con 2018
For more information on Spyro™ 8″ PVC, kindly check out our

blog post

.
OTHER TOPICS
Chocks started the stream off with the opening of a Red Bull in a beer bottle.
Alex used to live in Cairo, Egypt for three years.
Chockles will be in MCM London Comic Con this 26-28 October 2018. If this proves to be successful, then F4F will be attending the smaller conventions near you.

Rally the fans

if you want to see Warframe receive the F4F treatment!
There will be a list of F4F's factories and which ones are producing what statue.
Alex celebrates Halloween with his family in the gated village they live in; Chockles doesn't do Halloween.
Still not enough bandwidth to take on the Kingdom Hearts license
Alex would tell his ten-years-ago self not to mess up Zero Suit Samus' face.
Alex prefers cake over pie.
"The best is yet to come," when asked what Alex's most memorable F4F moment was.
Now in the very slow process of seeing what happens next with Darksiders license
When compared to the Crash PVC price range, the price point of the Dark Souls SD line is a steal given the design and amount of details on each piece.
Studio Ghibli licenses not possible
Generally, Exclusive versions ship sooner than Regular versions for resin statues.
No plans as of the moment, but Dark Souls TF PVC is something Alex would like to do.
More pictures/videos of how statues are packed once F4F has more hands working in the office
"Kickstarters" are for licenses they've already acquired, not for ones they don't have yet.
Alex doesn't know if licensors will approve of the "Kickstarter" program. Perhaps it may depend on which license is involved.
Most of F4F's customers are from the US region.
Trump tariffs will have a big impact on the company. More information on this topic in the future.
PVC statues require less quality assurance than resin statues since machinery and technology are being utilized during production, which means human error is few.
F4F's PVC statues will serve as the company's brand ambassadors since not many retail shops display resin statues anymore due to its cost. Stores only order resin statues if their customers want one.
Difficult for F4F to put up a warehouse in Australia since one requirement is to have an Australia-based company
WHO DAT WHO DAT: This week's Who Dat Who Dat was postponed to make way for the Spyro™ 8″ PVC launch.
---
To view everyone's questions from the Q&A portion of this episode, please click HERE.
If you want to have your questions answered by our very own Chocks and Alex, simply search "Chocks and A" in the F4F Official Collectors Club Facebook group and leave your questions in the comments section of the most recent thread prior the upcoming live stream. This thread is posted every Thursday of the week.
If you wish to watch the entire video:
---
Last Update
2018-10-10 02:44:01