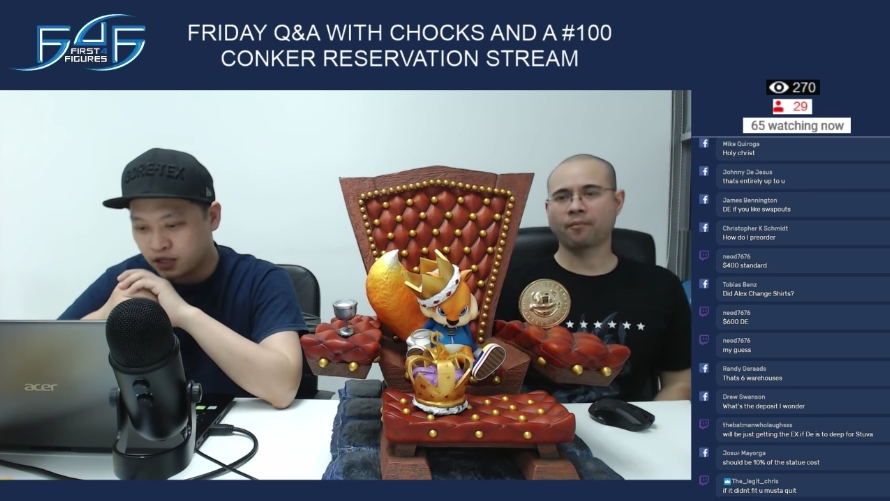 This is a breakdown of the important (and not so important) topics of last Friday's (28 December 2018) Friday Q&A with Chocks and A #100.
---
REMINDERS
CONKER pre-orders will open right after this stream!
SPIKE SPIEGEL pre-orders are now closed. Thank you so much for the support! You may still jump on the waitlist if you wish for a chance at owning this piece.
SHOVEL KNIGHT PLAYER 2 is still open for pre-orders until 4 January 2019, or possibly longer if the Exclusive version doesn't reach a total of at least 1,000 pieces sold.
MIMIC is still open for pre-orders until 18 January 2019, or possibly longer if the Exclusive, Definitive, and Combo versions do not reach a combined total of at least 1,000 pieces sold.
Still open for pre-orders until further notice:
WEEK IN REVIEW
For the milestone that is Episode 100, Alex decided to give multicasting another try. For this stream, they were also live over at YouTube and Twitch apart from their usual Facebook presence.
Merry Christmas to all! Did you receive any F4Fs under your tree this Christmas? If so, what did you get? Please do let us know in the comments section below.
Bandai Namco was kind enough to provide First 4 Figures with ten (10) copies of their Dark Souls Trilogy video game (5 PlayStation 4 copies and 5 Xbox One copies), and F4F is giving these away! Read More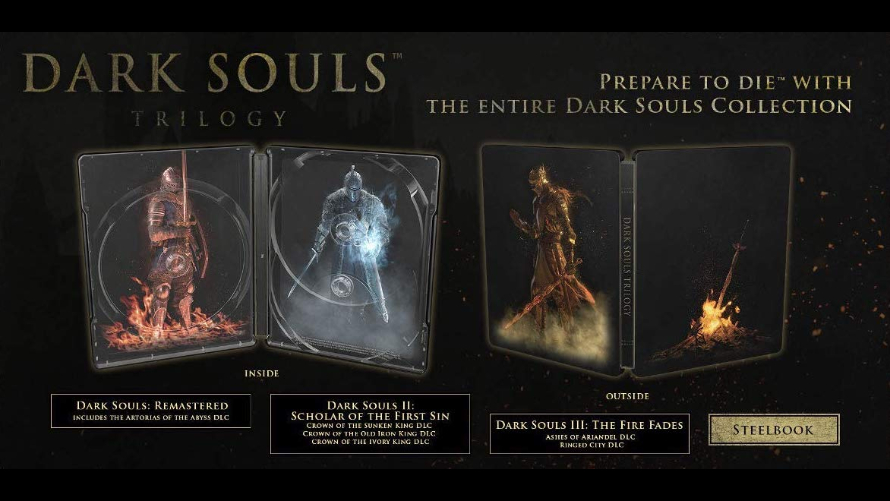 In line with the Mimic product launch, F4F posted a blog giving you three reasons why they think you should play Dark Souls.
The Australasia region started receiving their Sonic the Hedgehog Boom8 Series – Combo Pack 2.
F4F now has the keys to their new photo, video, live stream, and gaming studio located just around the corner of their office. It will be a project for 2019.
TEMPTATION THURSDAYS (TT) POLL
Last week's Madeline from the Celeste series TT Poll #132 Results: 62 YES votes / 111 NO votes
This week's Jonathan Joestar from the JoJo's Bizarre Adventure series TT Poll #133 Results: 238 YES votes / 190 NO votes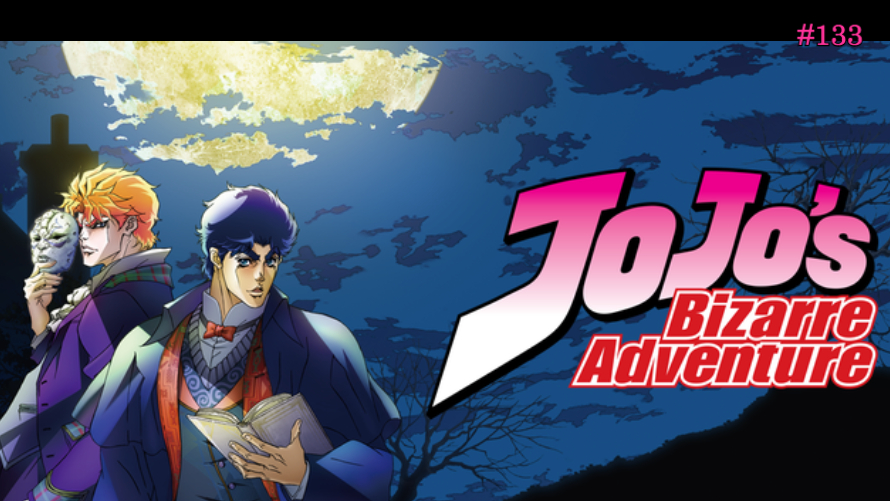 Next TT polls will be (in this order): MIDDLE-EARTH: SHADOW OF WAR → DEAD CELLS → BUBBLEGUM CRISIS
The three winners of last week's #F4FConker are BILLY OGLE, RAYMOND CHENG, and TROY BLAIR.
This week's hashtag is #F4FDarkSoulsTrilogy for a chance to win 1,000 reward points! (NOTE: This is only applicable to those who posted their comment on Facebook.)
TT polls need to hit the 1,000+ Yes vote mark before any sort of action is taken.
King of the Ring Tournament #3 prediction thread is still open. Cast your votes now for a chance at a whopping 12,000 F4F reward points!
PRODUCTION VIDEO UPDATES
(NOTE: You need to be a member of the Official Collectors Club to view some of these videos.)
CHARACTER & PRODUCT LINE UPDATES
No Legend of Zelda news
DARK SOULS SD UPDATE: Deep in development with the next three (3) pieces after Dragon Slayer Ornstein SD
GUTS THE BLACK SWORDSMAN: Head sculpts revised; pre-orders estimated to close in a couple of months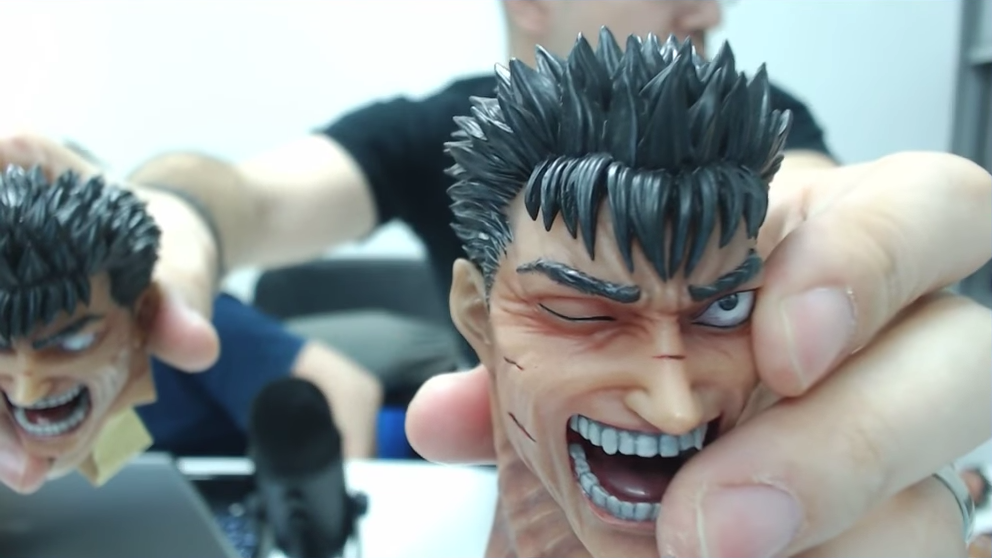 SOLAIRE OF ASTORA SD UPDATE: Standard Edition now available at retail stores; Exclusive, Praise the Sun, and Combo Editions are still in production
ALUCARD UPDATE: Production samples arrived in the office for final inspection
BANJO-KAZOOIE UPDATE: Revised sample currently in the painting stage; estimated for the second reveal in a month's time
MINI AKU AKU UPDATE: Coming sooner rather than later
SONIC THE HEDGEHOG TF PVC UPDATE: Looking tight
TRUE FORM MIDNA UPDATE: Definitive Edition case design to be looked at during the production stage; estimated to start early next year
ALPHONSE ELRIC UPDATE: Edition size will be looked into once it nears production; currently at a pleasing level
KAMINA UPDATE: There might be an official poll in the Club asking if you'd still buy this statue knowing he'll be the only one made.
CRYSTAL DRAGON UPDATE: Soon to go into production
SPYRO™ PVC UPDATE: Deep into production
MINI CRYSTAL DRAGON UPDATE: Molds starting soon
YAKUZA UPDATE: Will skip the "Kickstarter" phase and just go ahead with the product launch; still needs to undergo approval; Red Gate will be a companion piece if the sales are there
All Legend of Zelda titles are up for discussion after Breath of the Wild
Waitlist conversions happen once a week.
FAYE VALENTINE UPDATE: Work has been done recently; not quite there yet
EDWARD ELRIC UPDATE: Will be a 2019 pre-order
ROY MUSTANG UPDATE: Unsure who among the two will go up for pre-order first, Roy Mustang or Edward Elric
GRAVELORD NITO UPDATE: Still no exact price
SHIRANUI UPDATE: To go into production early next year
CRYSTAL CLOAK ALUCARD UPDATE: Been placed on the back burner but will be worked on soon
No Genos updates
The Varia Suit factory and the Solid Snake factory are Alex's favorite factories.
MORRIGAN AENSLAND UPDATE: Looking really tight
IVY VALENTINE UPDATE: Face still needs work
CHIBITERASU UPDATE: In the back burner; more focused on Oki Wolf Form as of the moment
DANTE UPDATE: Still being worked on; still needs figuring out
DONKEY KONG UPDATE: Will be part of the Mario line
RIDER LINK UPDATE: Still scheduled to go up for pre-order before Sheikah Slate
DARK SOULS UPDATE: Not sure if there will be a Dark Souls II or III release in 2019
2018 CHRISTMAS SNEAKS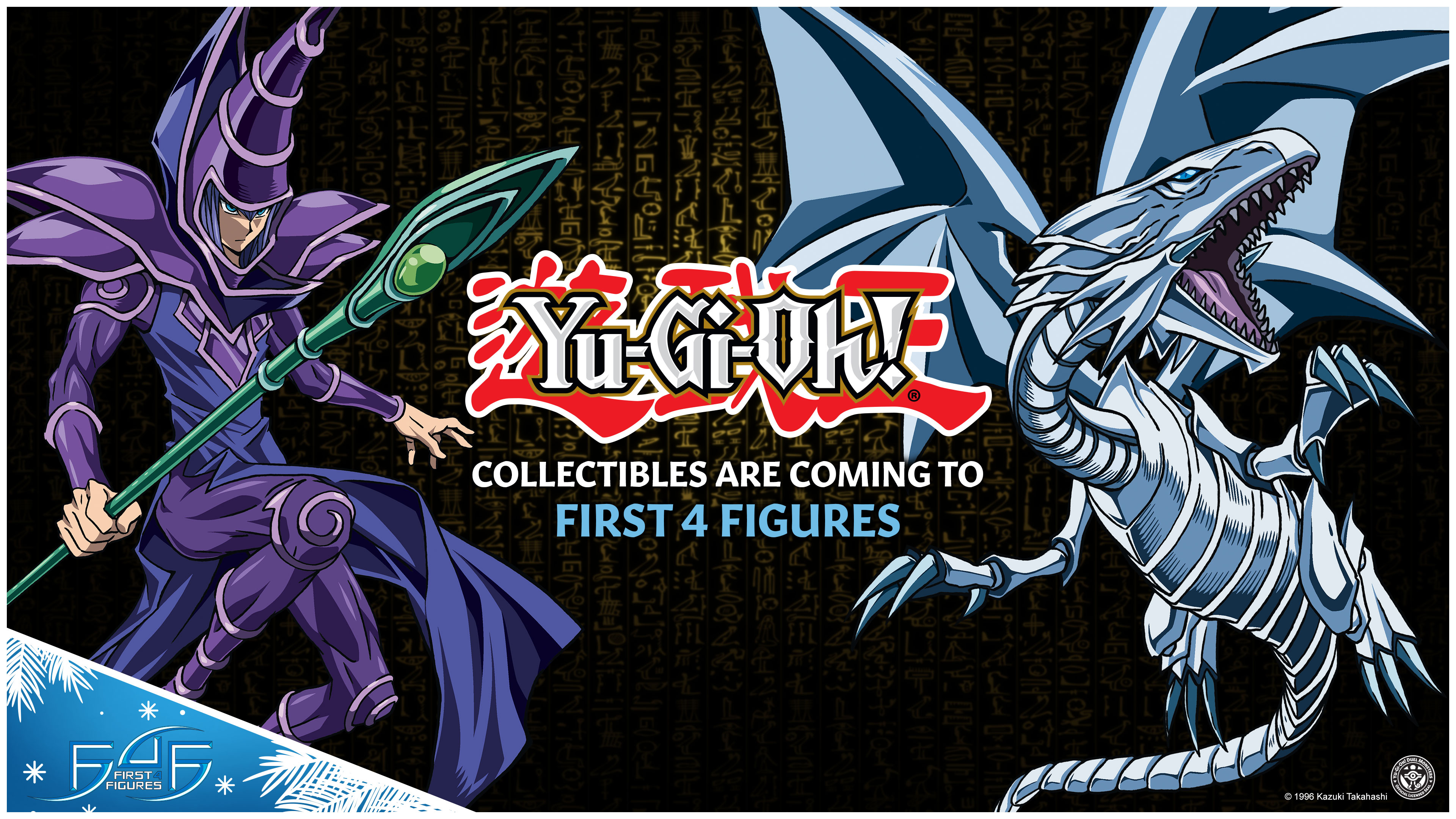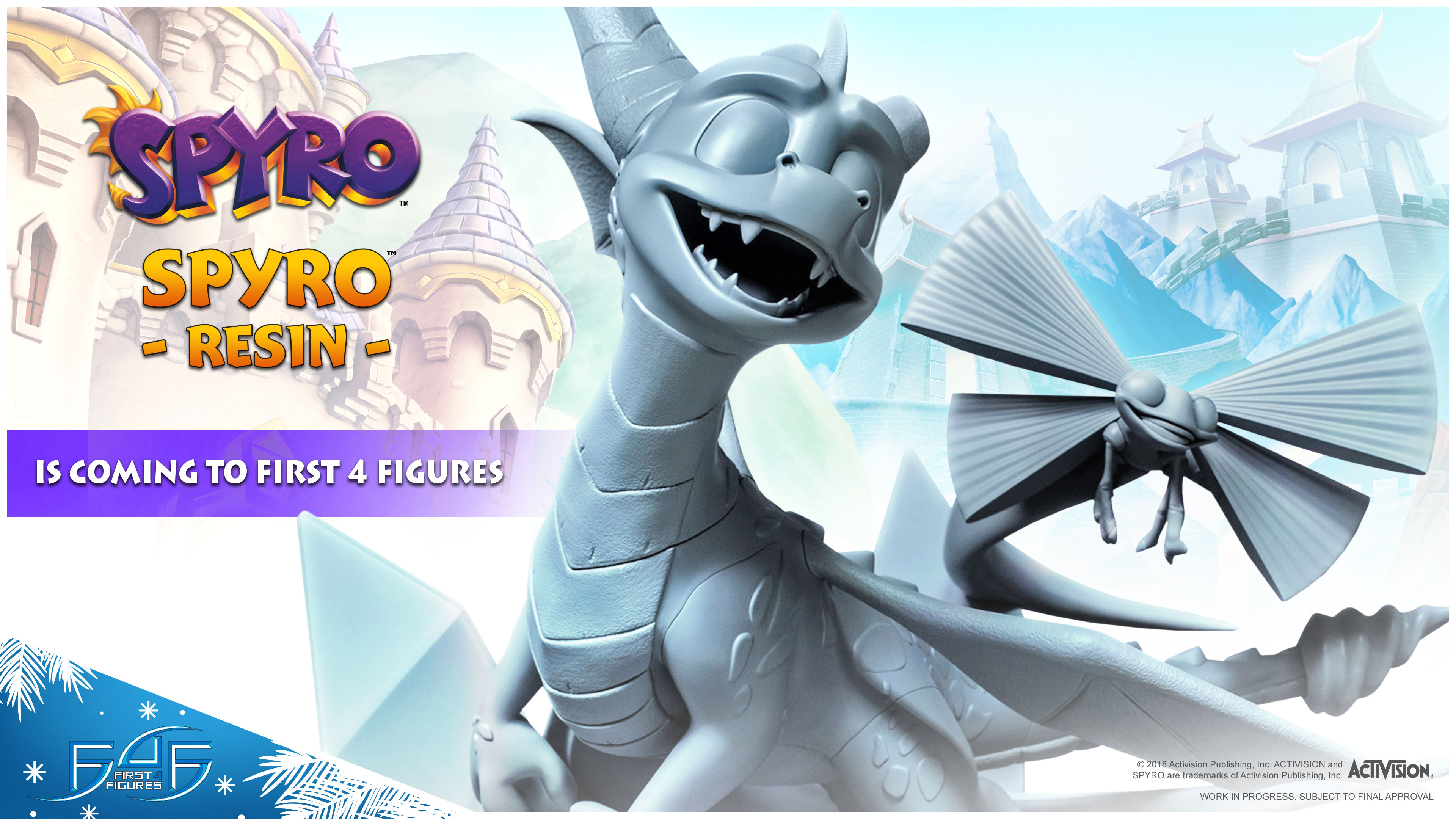 THIRD REVEAL: ARTORIAS THE ABYSSWALKER BUSTS ARE COMING TO FIRST 4 FIGURES! The idea of Dark Souls busts came to Alex after holding the Dragon Slayer Ornstein SD statue in his hands and thought that the size and character designs and selections are perfect for a bust. It is already in the physical stage and has already been submitted awaiting licensor's approval. Grand scales are the smaller (but still big) and more affordable option.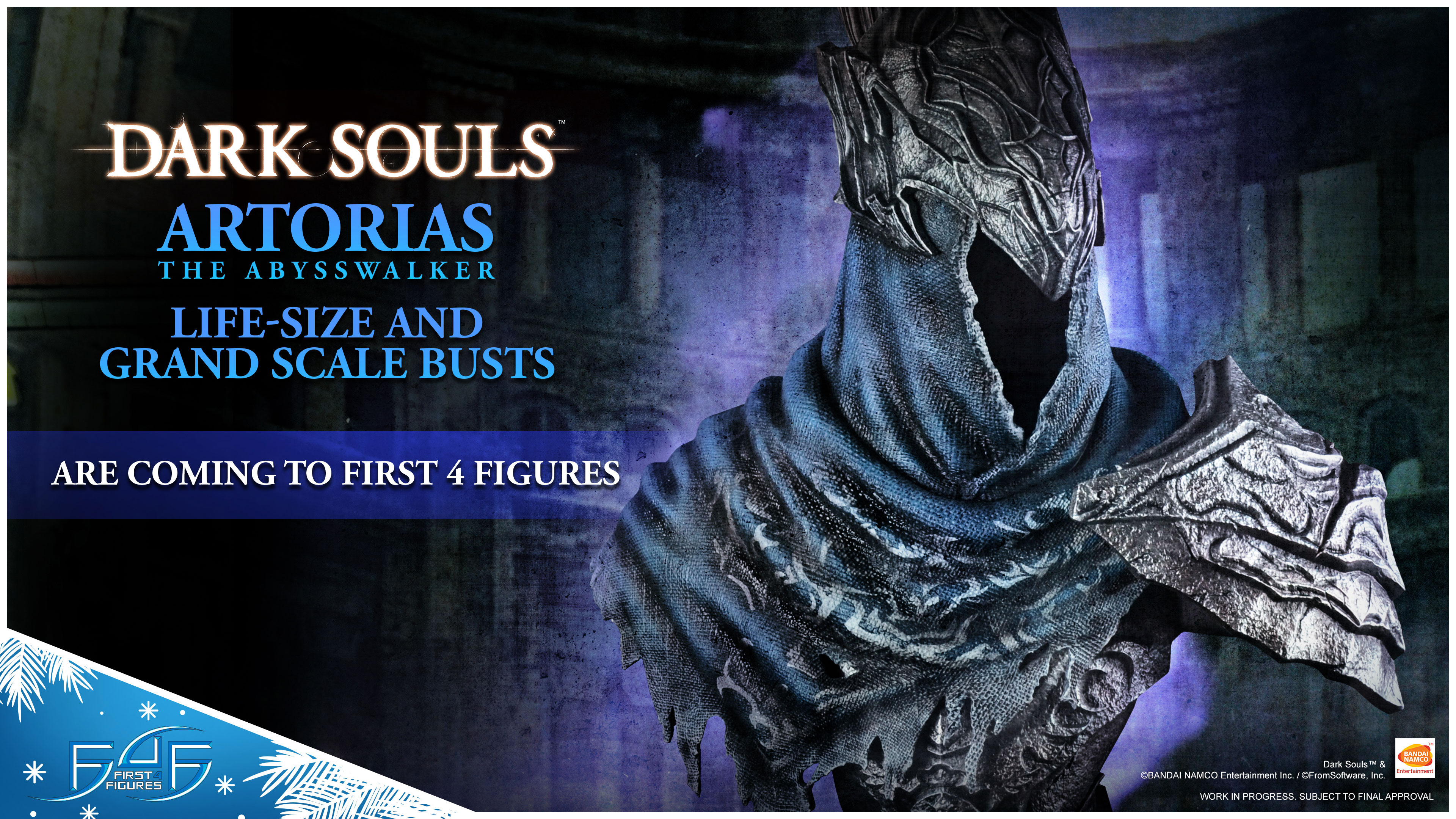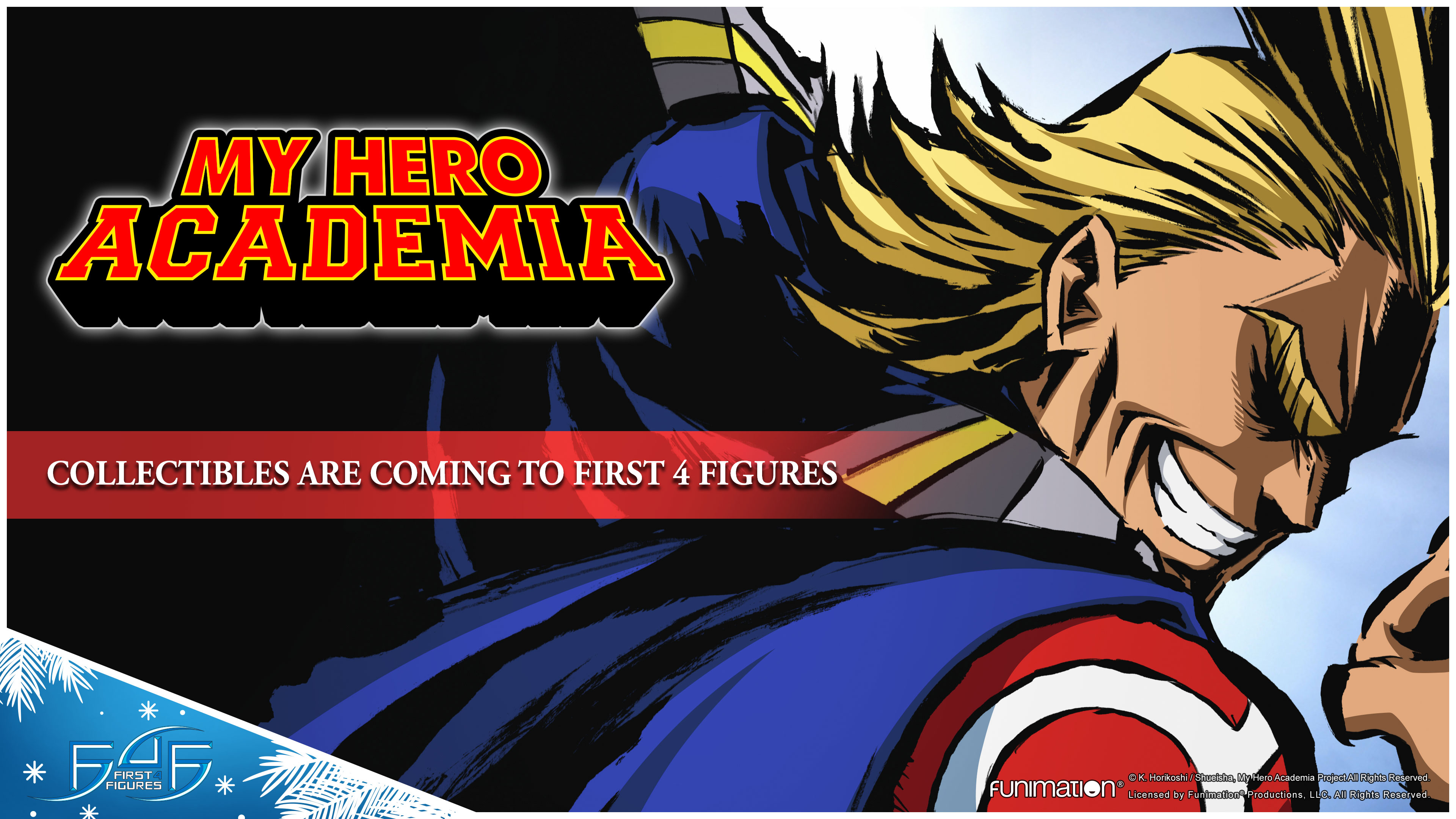 CONKER LAUNCH
The pose was always going to be the pose because the game started and ended with this scene.
Textured fur all around
The fur on the tail is fluffier than that on the head and belly, and the direction of the fur is accurate as well.
Perfectly captures the character's in-game expression
Milk in the tilted glass still remains horizontally leveled as basic science dictates
The sole of the shoe is ribbed to the touch.
The most difficult part about this piece was the throne.
The throne has the leathery look to the cushion, wooden textures, and the detailed gold ornaments.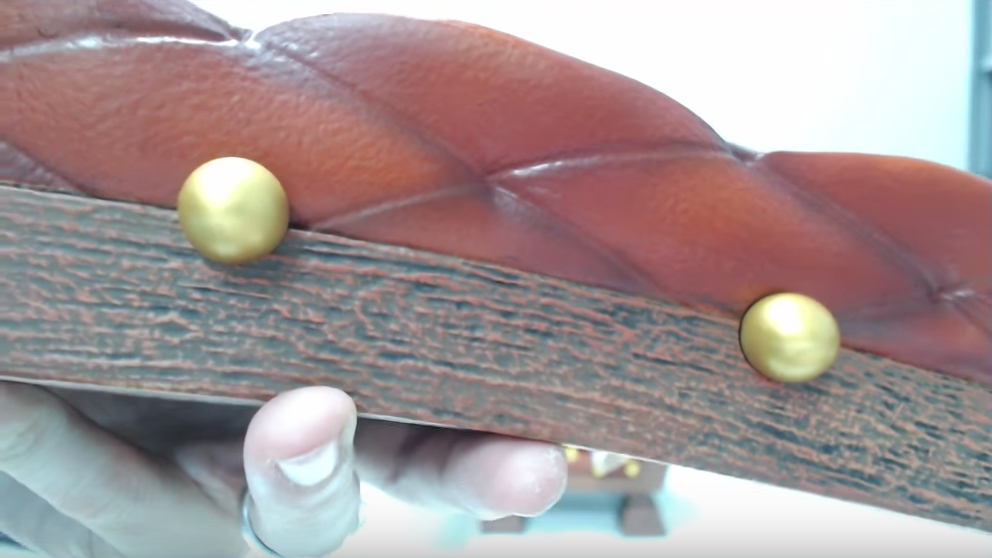 The Exclusive Edition comes with a Commemorative Metal Coin with a stand!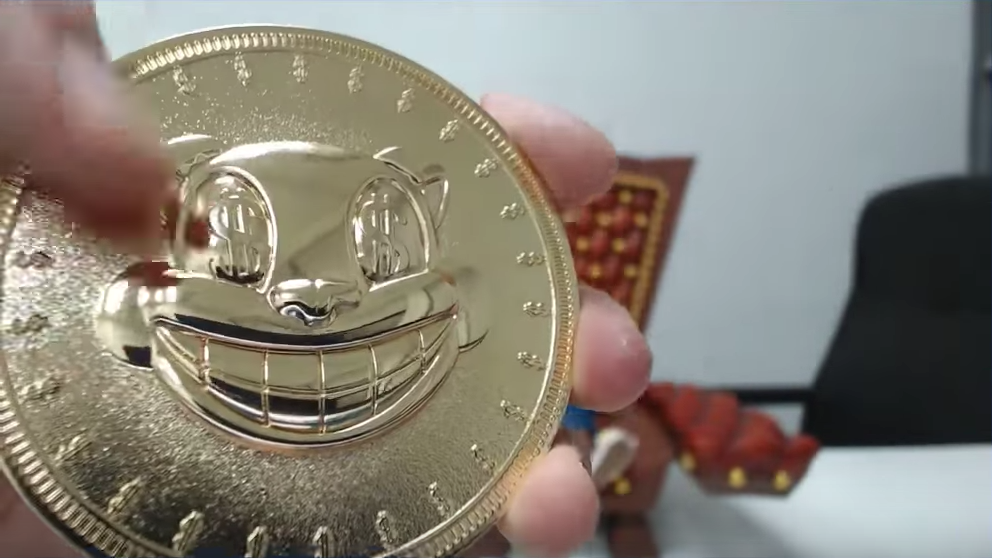 The Definitive Edition comes with the inclusions of the Exclusive Edition plus a Modern Golden Crown and Silver Goblet of Milk, the Throne Footstool, and a detailed Stone Dais of which the throne rests on!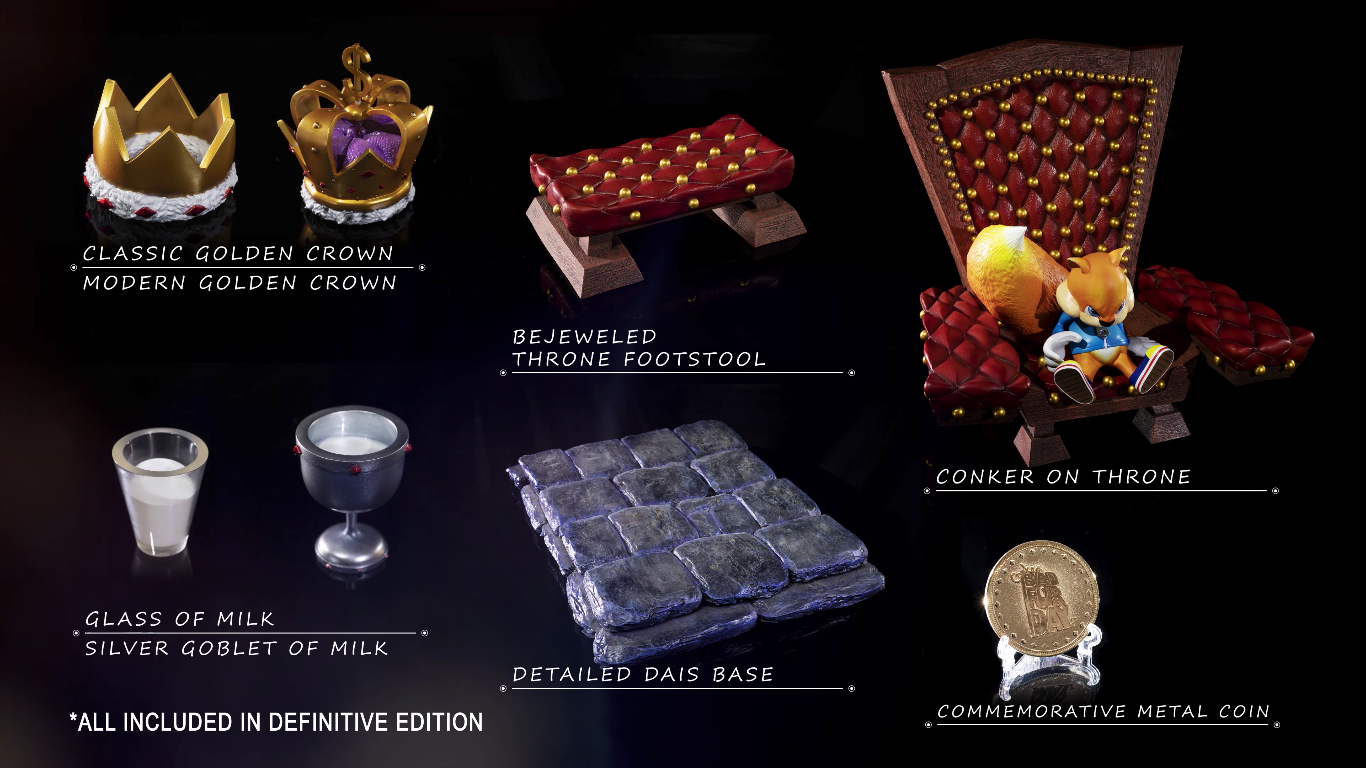 Standard and Exclusive Editions SRP: 429.99 USD + shipping
Definitive Edition SRP: 549.99 USD + shipping
Estimated release date: Q1 2020
Nothing to report on anything after Conker
For more information on Conker and how to place your pre-order, kindly click HERE.
First 4 Figures Conker: Conker's Bad Fur Day - Conker Resin Statue Giveaway!
OTHER TOPICS
Alex bought his son Super Smash Bros. Ultimate for Christmas, and Alex is terrible at the game.
No Darksiders news
Alex has been thinking about doing 1:1 scale statues for a while. Imp Midna would be a great example.
If F4F were to do 1:2 scale statues, what would you like to see? Do let them know in the comments section below.
Bust statues are something Alex wants to explore more. Alex wants to do this for other characters first before talking to Nintendo about it just to see if there is a market for it.
It is always up to the licensor if something were to come out of F4F's Vault.
Metal Gear REX seems to be a popular request in the Club. Who knows, maybe one day.
F4F is looking to add local currency approximations on their website. Payments, however, will still be taken in US dollars.
The website redesign has now undergone two iterations and is still getting the best of Alex.
Watch out for Alex's 2018 year in review. (UPDATE: Here it is!)
Nothing to report on Spyro™ the Dragon's Cynder
Too many statues in the Vault
Alex received a Fitbit for Christmas.
A lot of people want Zora Link out of the Vault.
There's a lot of concepts and submissions that Alex feels shouldn't be in the Vault.
Nothing to report on Persona 5
Alex might look into Dead Space in 2019.
Pre-order calendar to be updated soon
Rally the fans if you want to see Bowser Jr.
Chockles doesn't do exchange gifts.
Gift cards, when available, can be added into your F4F accounts and can be used whenever you wish.
WHO DAT WHO DAT: This week's Who Dat Who Dat was postponed to make way for the Conker product launch.
---
To view everyone's questions from the Q&A portion of this episode, please click HERE.
If you want to have your questions answered by our very own Chocks and Alex, simply search "Chocks and A" in the First 4 Figures Official Collectors Club Facebook group and leave your questions in the comments section of the most recent thread prior the upcoming live stream. This thread is posted every Thursday of the week.
If you wish to watch the entire video:
---
Last Update
2019-01-15 12:09:13