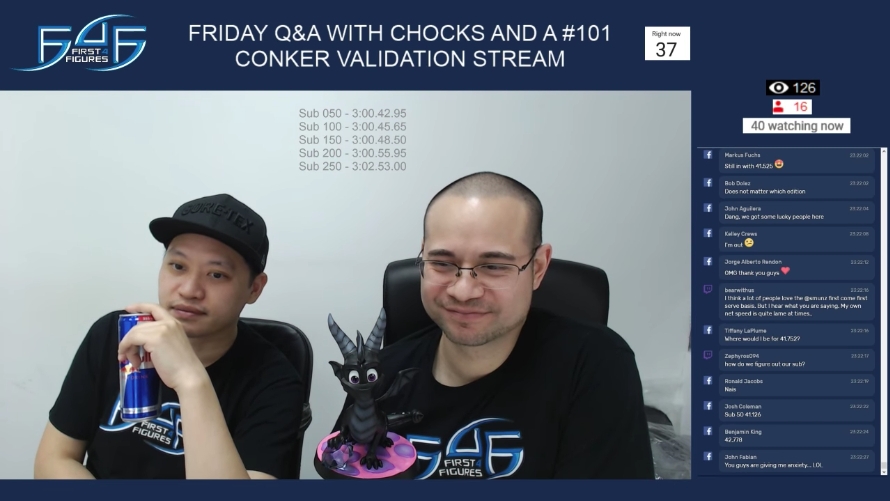 This is a breakdown of the important (and not so important) topics of last Friday's (4 January 2019) Friday Q&A with Chocks and A #101.
---
REMINDERS
MIMIC is still open for pre-orders until 18 January 2019, or possibly longer if the Exclusive, Definitive, and Combo versions do not reach a combined total of at least 1,000 pieces sold.
Still open for pre-orders until further notice:
CONKER VALIDATION PROCESS
In line with the Conker validation, F4F posted a blog giving you three reasons why they think you should play the Conker series.
CONKER SIGNATURE EDITION CARD DESIGNS:
The validation process went smoothly.
Since Conker is the first piece in the all-new Conker: Conker's Bad Fur Day line, all statue numbers (except for #1 and #2) are up for grabs. The Conker validation timestamp estimates are as follows:

Sub 250 – 2 minutes and 53 seconds
Sub 200 – 55.95 seconds
Sub 150 – 48.5 seconds
Sub 100 – 45.65 seconds
Sub 50 – 42.95 seconds

Companion pieces will depend on Conker's sales
WEEK IN REVIEW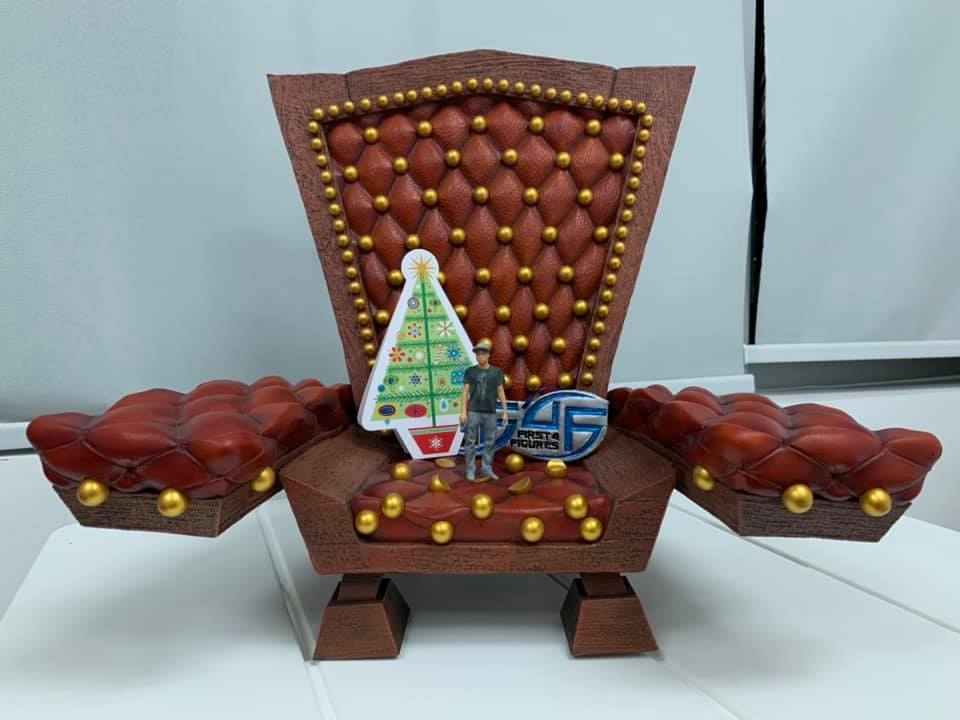 Alex reviewed the company's performance in 2018 and gave his resolutions for 2019. Read More
The growth of the Official Collectors Club in 2018 was great. Alex has been frequently tagging the last 100 people that joined to get the new members engaged with the existing members.
Alex, Chocks, and Ting went out and bought some plush merchandise for their new office space. They are just about ready to renovate and furnish the place.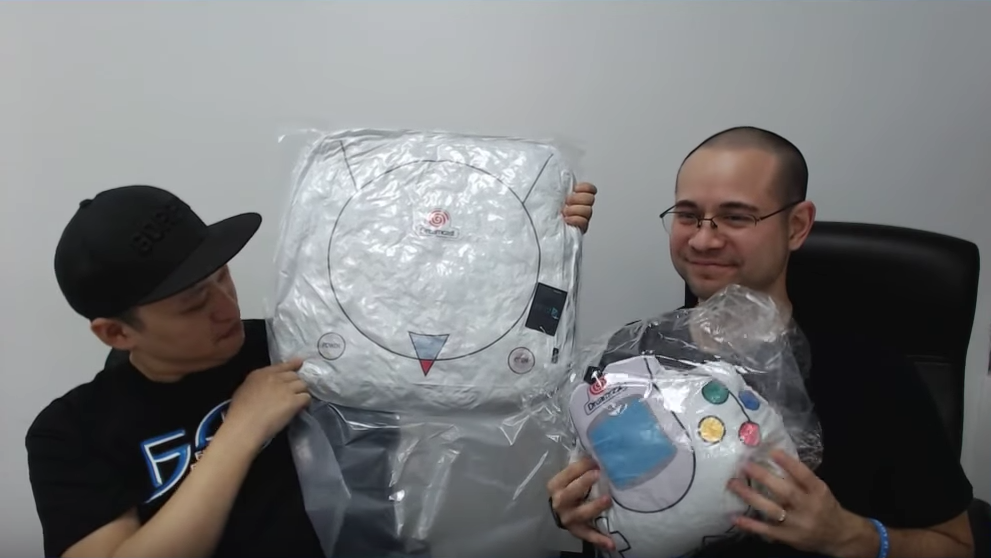 The Dark Souls Trilogy giveaway spree has ended. Congratulations to all the lucky winners and thank you all for participating! As promised, since this giveaway was only for the US region, Chockles will also have a special giveaway for the rest of the world soon. Stay tuned for more information next week.
TEMPTATION THURSDAYS (TT) POLL
Last week's Jonathan Joestar from the JoJo's Bizarre Adventure series TT Poll #133 Results: 260 YES votes / 204 NO votes
This week's Talion/Celebrimbor from the Middle-earth: Shadow of War series TT Poll #134 Results: 60 YES votes / 152 NO votes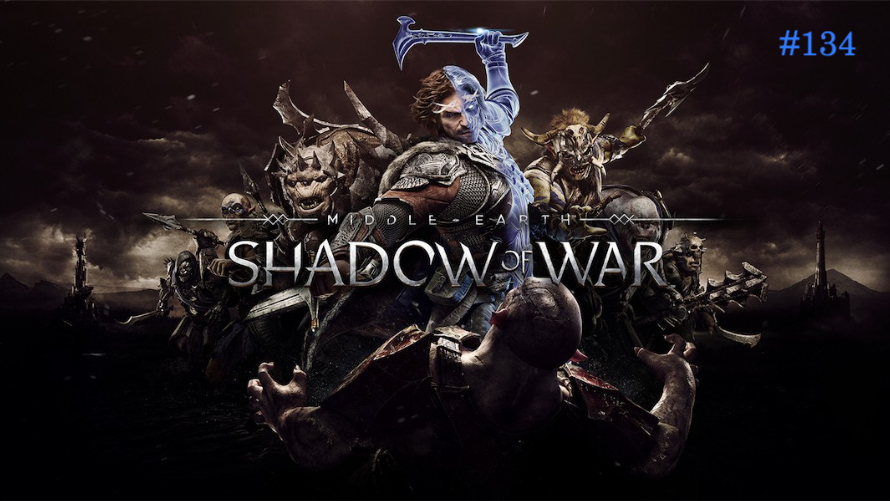 Next TT polls will be (in this order): DEAD CELLS → BUBBLEGUM CRISIS
The seven winners of last week's #F4FDarkSoulsTrilogy are BRIDGET LAING, ROBERT BURNETTE, GABRIEL GUTIERREZ, BOB DOLEZ, CHANDLER BURNS, EMERSON MURRAY, and PAUL JOHNSON.
This week's hashtag is #F4FCONK for a chance to win 500 reward points.
King of the Ring Tournament #3 prediction thread is still open. Cast your votes now for a chance at a whopping 12,000 F4F reward points!
PRODUCTION VIDEO UPDATES
(NOTE: You need to be a member of the Official Collectors Club to view some of these videos.)
CHARACTER & PRODUCT LINE UPDATES
SPIKE SPIEGEL UPDATE: Awaiting final approval for packaging; hopefully shipped to Australasia before Chinese New Year
YU-GI-OH! UPDATE: Blue-Eyes White Dragon, Dark Magician, Dark Magician Girl, and Red-Eyes Black Dragon currently in development
SPYRO™ PVC UPDATE: Color variants still need licensor approval; might not sell it as a Combo Pack since each color will be sold at different times
SONIC THE HEDGEHOG VS. CHOPPER DIORAMA UPDATE: Production has started.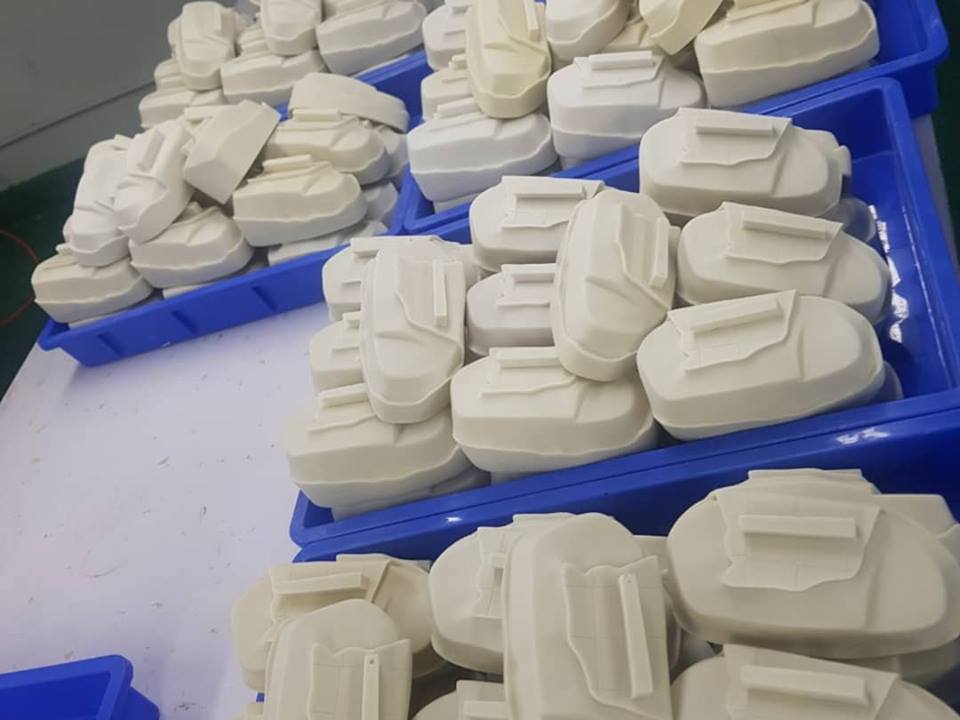 ALUCARD UPDATE: Now out in the wild in the Australasia region
CONFIRMED – SPYRO™ LIFE-SIZE BUST AND GRAND-SCALE BUST IS IN THE WORKS! Sparx will not be included.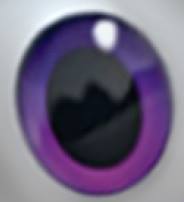 Majora's Mask compensation reward points has been discussed.
Do you want My Hero Academia Life-Size and Grand-Scale Busts? Please do let Alex know in the comments section below.
MY HERO ACADEMIA UPDATE: F4F is still working hard behind the scenes to expand the scope of their license deal. If everything goes smoothly (and that's a big if), something will be available for pre-order for Emerald City Comic Con attendees this March 2019, which will then be available for everyone else in April. Plenty of statues currently in development
BANJO-KAZOOIE UPDATE: Falling feathers and sparkles to be added on the base; validation website error to be looked into during Last Chance Week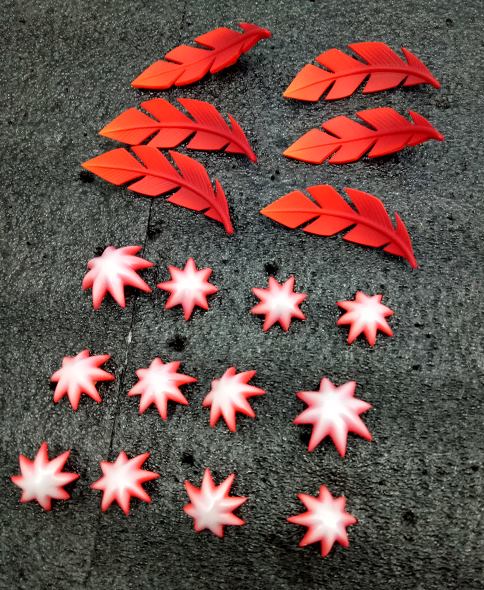 MORRIGAN AENSLAND UPDATE: Pose is unique but too soon to reveal; hoping to get licensor approval soon; will be a while before she goes up for pre-order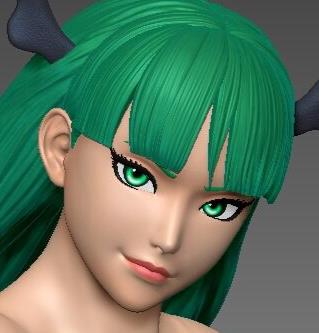 META RIDLEY UPDATE: Looking tight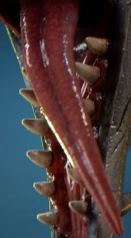 MEGA MAN PVC UPDATE: Will have a resin counterpart as well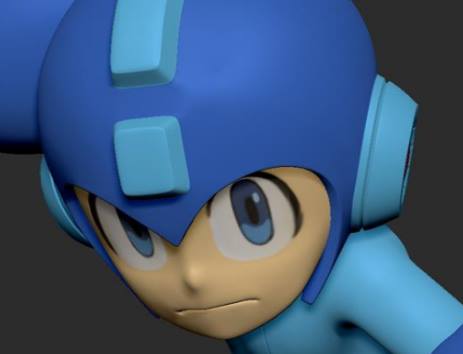 DRAGON SLAYER ORNSTEIN UPDATE: Color revision already submitted to the licensor for approval
VARIA SUIT UPDATE: Production sample arrived in the office, which means shipping to happen very soon.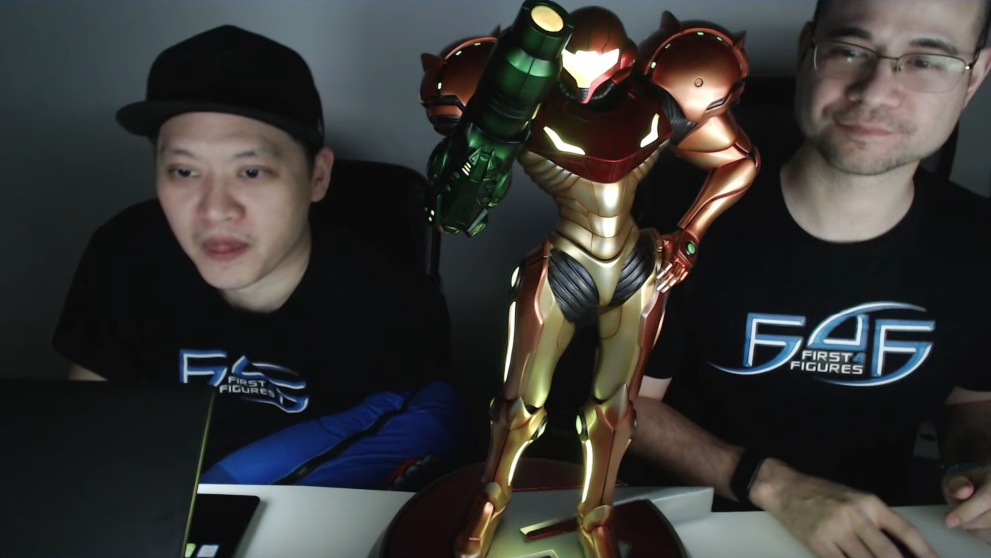 SCARBOROUGH FAIR LIFE-SIZE REPLICA UPDATE: Still in development
Rally the fans if you want to see My Hero Academia villains.
SONIC THE HEDGEHOG UPDATE: Now that Sonic and Tails Diorama and Sonic the Hedgehog PVC are deep in development, Alex feels that it is time to develop something new in the Modern line.
Still unsure what the next pre-order will be
MARIO UPDATE: Probably no other Mario pre-orders this year apart from Mario on Yoshi
FAYE VALENTINE UPDATE: Pose not yet finalized
PSYCHO MANTIS UPDATE: Now that Alucard is wrapping up in production, Psycho Mantis will be that factory's next focus.
SKULL KNIGHT UPDATE: Deep in the painting stage
YAKUZA UPDATE: To be submitted for approval next week; if Kazuma Kiryu sells well, Goro Majima will be the next one
No Legend of Zelda news
Alucard would be the first Castlevania SD PVC if any.
JET BLACK UPDATE: To go up for pre-order sooner rather than later
COWBOY BEBOP UPDATE: Uncertain if Faye Valentine or Ed and Ein will go up for pre-order first after Jet Black
ED AND EIN UPDATE: According to Alex, it would be silly not to do Ed's glowy hacker goggles.
GENOS UPDATE: Pose looks like he's charging up; will have LEDs; no Definitive Edition
Alex would like to see SD PVC statues for anime lines as well.
MIMIC UPDATE: Numbers are where Alex and Chocks expects them to be
DARK SOULS UPDATE: Still no news on which character is next after Gravelord Nito; Alex interested in the dragons
F4F CORE LINE UPDATE: Had a meeting recently and Alex wants this up and running as soon as possible
KIRYU KAZUMA UPDATE: Estimated to go up for pre-order in six months; Red Gate companion piece will depend on sales
MINI AKU AKU UPDATE: To go up for pre-order sooner rather than later; won't have sound effects
F4F CARDHOLDERS UPDATE: Hasn't been forgotten
CRASH BANDICOOT UPDATE: Possibly 2-3 pre-orders in 2019
GIFT CARDS UPDATE: Available sooner rather than later; unlikely able to use these to pay off existing payment plans
No Legend of Zelda life-size statues in the works
ALPHONSE ELRIC UPDATE: Alex will only look at the edition size during production.
OTHER TOPICS
Alex has been catching up with his gaming with titles like Wolfenstein II: The New Colossus, Far Cry 5, Evil Within 2, etc.
Alex really wants to do Pyramid Head and a few Nurses from Silent Hill. Is anyone up for that? Rally the fans!
Alex hates coffee.
Alex and Chockles are fans of My Hero Academia.
When watching an anime he knows he's able to acquire a license for, Alex has difficulty detaching the product development side of things when choosing a favorite character.
Alex doesn't see One Piece happening anytime soon.
Alex realized just how little sleep he gets because his Fitbit tracks that sort of information.
Alex wouldn't put something up for pre-order out of personal preference even if he knows it wouldn't sell well.
Conceptualizing and sculpting busts are straightforward, but what's difficult is the painting of it since the scale is blown up.
The Legacy section of the redesigned website might include F4F's very old collectibles such as those from the WWE line for example.
Alex's first console was the PlayStation 1.
The first console Chocks purchased with his own money was the Mega Drive.
More F4F Partnerships is something Alex would like to see in 2019.
Around 1.3k new members joined the Official Collectors Club since episode 100 of Friday Q&A.
F4F made first contact with the Yu-Gi-Oh! licensors during New York Comic Con 2017, and with the My Hero Academia licensors in February 2018.
Rally on Alex's poll if you want to see Monster Hunter merchandise.
WHO DAT WHO DAT: The answer was Felix the Cat. Those on the hot seat were CASSANDRA BENNINGTON (500 reward points) and CHELSEA HARRIS (denied!).
---
To view everyone's questions from the Q&A portion of this episode, please click HERE.
If you want to have your questions answered by our very own Chocks and Alex, simply search "Chocks and A" in the First 4 Figures Official Collectors Club Facebook group and leave your questions in the comments section of the most recent thread prior the upcoming live stream. This thread is posted every Thursday of the week.
If you wish to watch the entire video:
---
Last Update
2019-01-23 05:55:47