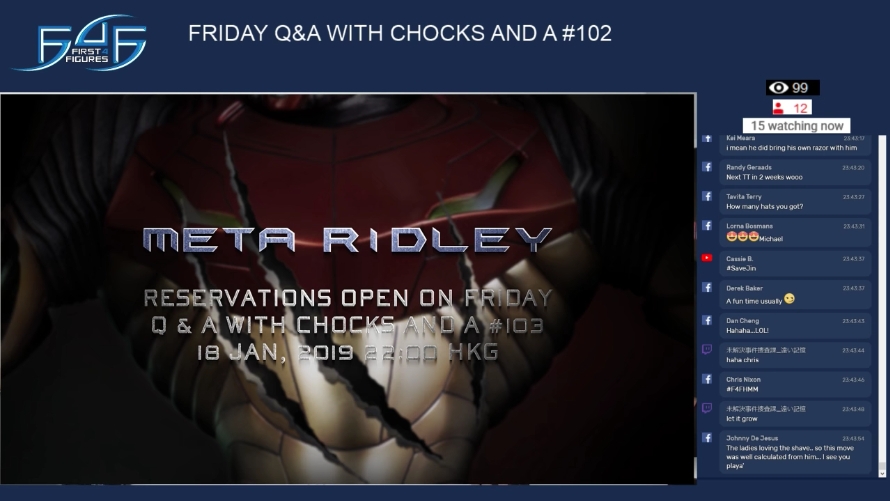 This is a breakdown of the important (and not so important) topics of last Friday's (11 January 2019) Friday Q&A with Chocks and A #102.
---
REMINDERS
CONFIRMED – META RIDLEY WILL BE THE FIRST PRE-ORDER OF 2019! Pre-orders will go live on 18 January 2019! He will be in scale with the F4F 1:6th Metroid statues and will be part of the all-new Metroid Villains line.
MIMIC is still open for pre-orders until 18 January 2019, or possibly longer if the Exclusive, Definitive, and Combo versions do not reach a combined total of at least 1,000 pieces sold.
CONKER is still open for pre-orders until 1 February 2019, or possibly longer if the Exclusive and Definitive versions do not reach a combined total of at least 1,000 pieces sold.
Still open for pre-orders until further notice:
SPECIAL GUEST APPEARANCE
Today's special guest is none other than MICHAEL LAI, a long-time First 4 Figures supporter and renowned member of the Official Collectors Club.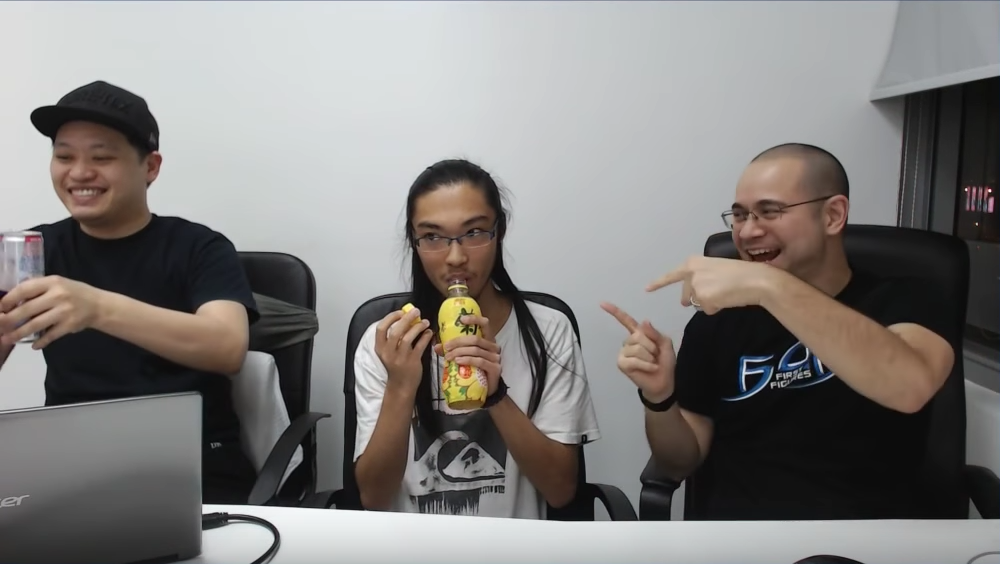 He first found out about F4F when he saw the Fullmetal Alchemist Brotherhood license announcement over at Toy People.
He's been a member of the Club since 4 May 2017.
He's both a gamer and an anime fan. His current favorite anime titles are Berserk and Hunter x Hunter, and he likes Japanese-style video games.
Straight from the source that was actually in attendance during the ToySoul event, Chockles did, indeed, ignore the poor lady.
His favorite F4F statue is currently Mugen from Samurai Champloo.
He's looking forward to Sekiro: Shadows Die Twice.
His favorite Hunter x Hunter character is Killua, and his dream F4F statue would be from this franchise as well.
He isn't a fan of fighting games.
He doesn't like seeing unnecessary clutter on statues and prefers the focus to be on the character.
Michael made an agreement with Alex that if Michael shaved his goatee, Alex would post a poll about Jin from Samurai Champloo; he did it! Rally the fans!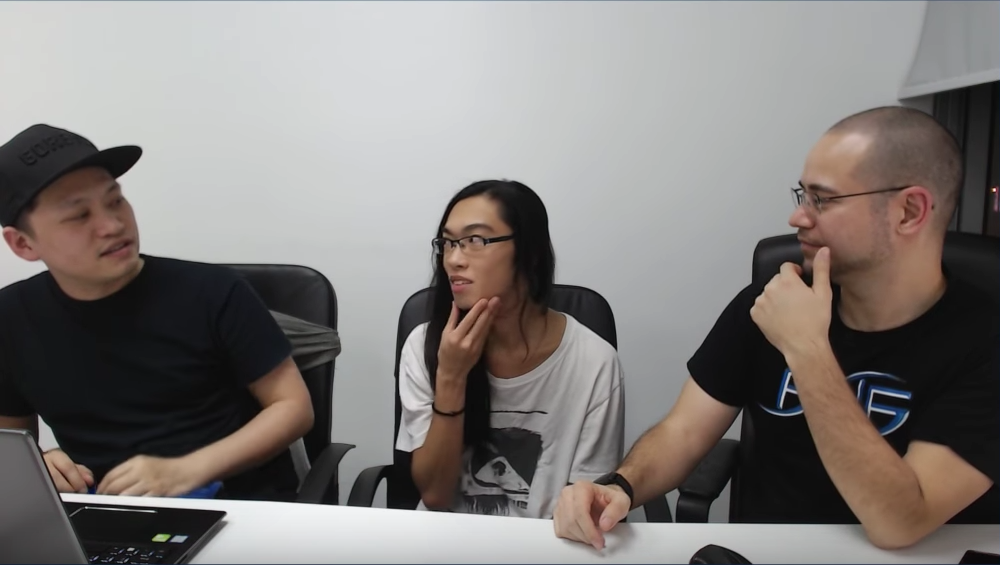 WEEK IN REVIEW
Alex has been frequently tagging the last 100 people that joined to get the new members engaged with the existing members.
Alex attended the Hong Kong Toy Fair with Dan, which is a business-to-business convention where they meet up with existing and potential distributors, licensors, etc.
F4F had a meeting with the Kirby team during the convention, and they were kind enough to bring over some goodies for everyone to enjoy.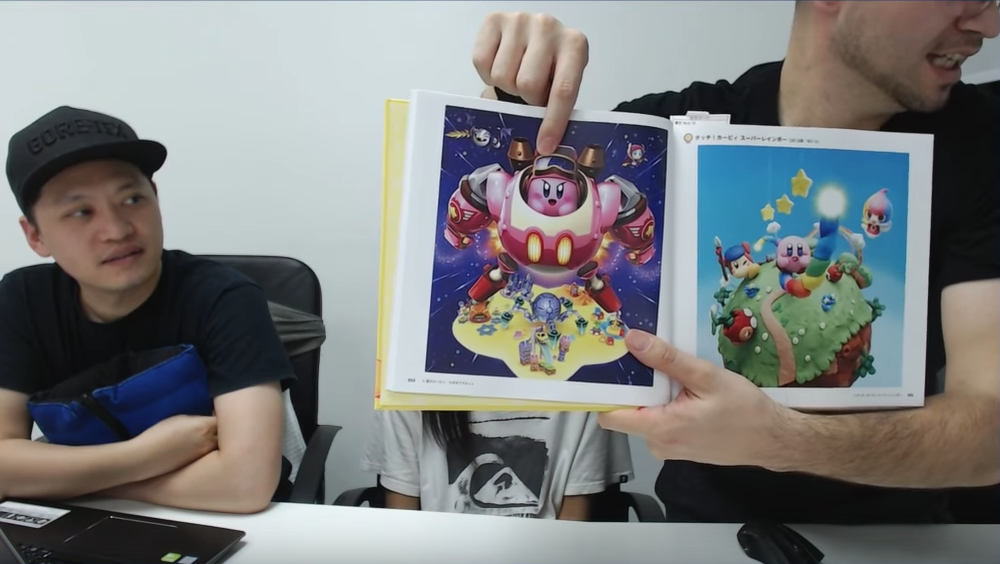 He also had a meeting with a secret licensor. They'll still have to see how things go, but Alex seemed excited.
Ubisoft is another licensor they met. After recently finishing Far Cry 5 and Assassin's Creed Origins, Alex wants to do something with Ubisoft. On a shocking note, while Alex was having this meeting, there was smoke coming from the floor of F4F's office! After the firemen put out the source, a ton of water flowed into the office floors and ruined some of the prototypes and giveaways.
Chockles contacted the organizers of Games Done Quick. The organizers have heard of First 4 Figures, so hopefully, they can work something out for their summer event.
There will be another Dark Souls giveaway soon. Read More
TEMPTATION THURSDAYS (TT) POLL
Last week's Talion/Celebrimbor from the Middle-earth: Shadow of War series TT Poll #134 Results: 72 YES votes / 162 NO votes
This week's main player from the Dead Cells series TT Poll #135 Results: 52 YES votes / 139 NO votes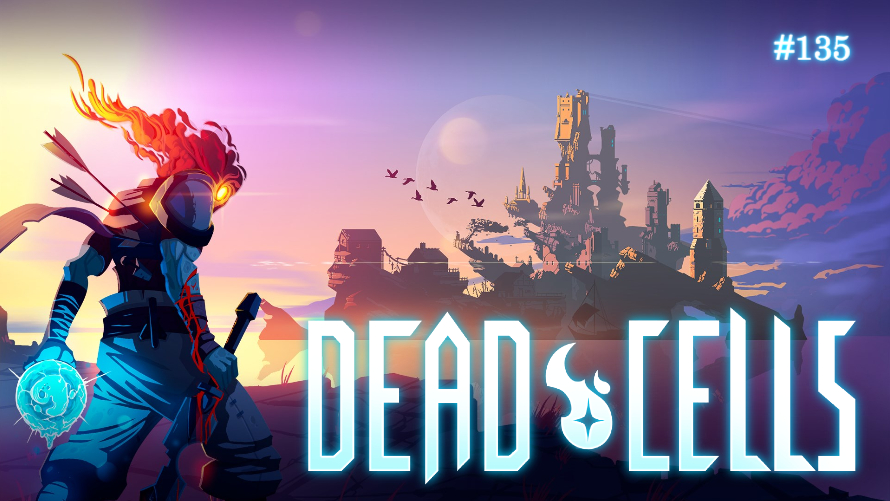 Next TT polls will be (in this order): BUBBLEGUM CRISIS
The three winners of last week's #F4FCONK are LUCINDA CHARLES, LYN KIM, and MILTON ORTIZ.
This week's hashtag is #F4FHMM for a chance to win 500 reward points.
They look at which TT polls rank the highest to help determine which franchises to look into.
No TT polls to look out for just yet
King of the Ring Tournament #3 prediction thread is still open. Cast your votes now for a chance at a whopping 12,000 F4F reward points!
PRODUCTION VIDEO UPDATES
(NOTE: You need to be a member of the Official Collectors Club to view some of these videos.)
More production videos soon.
CHARACTER & PRODUCT LINE UPDATES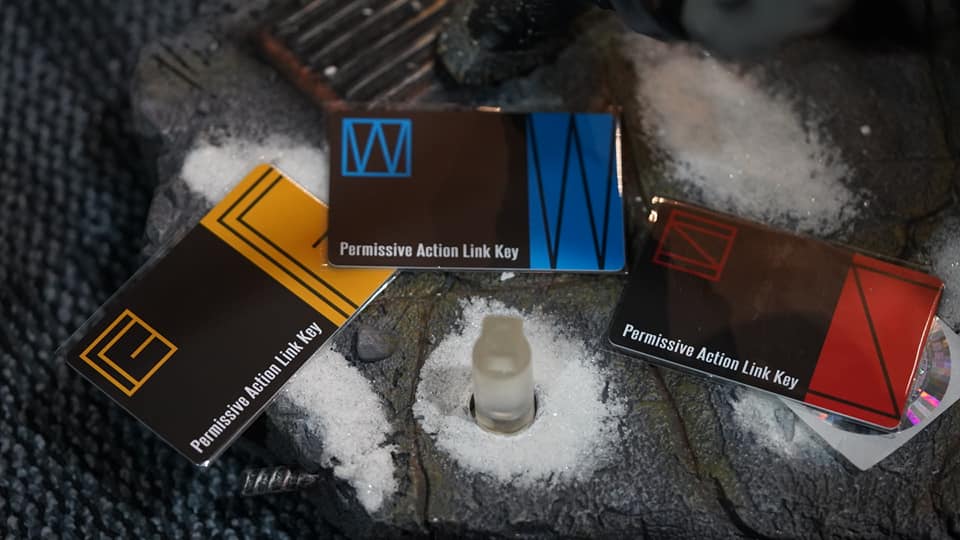 SILVER THE HEDGEHOG UPDATE: Being worked on by the factory that is also doing Amaterasu Life-Size Bust, which is the notoriously slow factory
ALPHONSE ELRIC UPDATE: No gold bars update until the time of production; nothing extra for the Combo Edition
META RIDLEY UPDATE: No Definitive Edition since it's been in development for quite a while, and the concept of Definitive Editions are recent
GIFT CARDS UPDATE: Alex to talk to his partner, John, about it next week
MY HERO ACADEMIA UPDATE: If everything goes smoothly, the first full reveal will be during Emerald City Comic Con 2019. They are still actively working on the reach of their license.
DRACULA UPDATE: Estimated to go up for pre-order during the first half of 2019
SKULL KNIGHT UPDATE: Estimated to go up for pre-order during the first half of 2019
BERSERKER ARMOR UPDATE: About to be submitted to the licensor; hoping to go up for pre-order in the very end of 2019; looks insane
BUST UPDATE: No other busts confirmed in development apart from Artorias the Abysswalker and Spyro™
SHIRANUI UPDATE: Should be finished soon after Chinese New Year; LEDs now have an animated mode, and color and design of face markings improved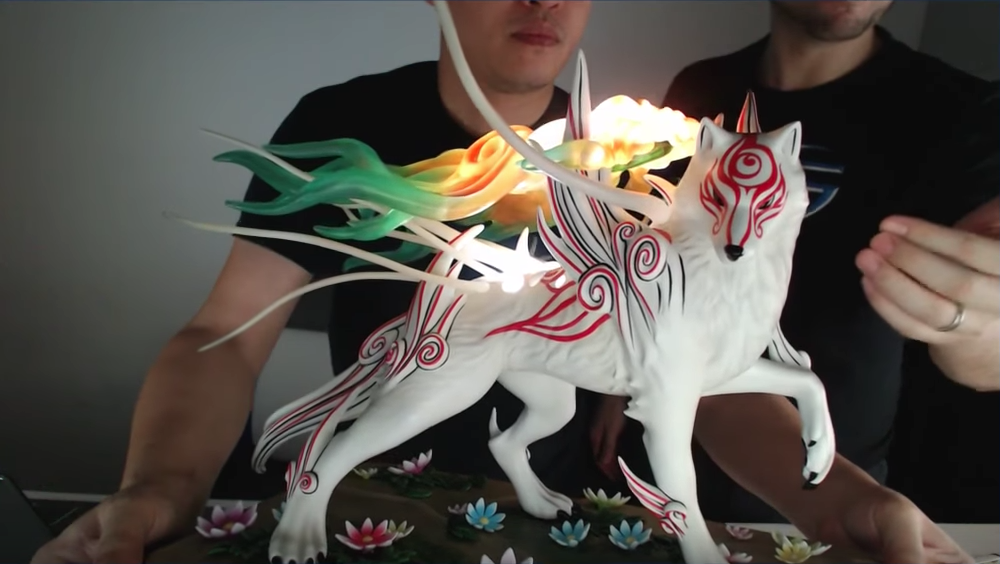 SIEGMEYER OF CATARINA PLUSH UPDATE: Still needs looking into
METAL GEAR UPDATE: Help Alex determine which characters to look into from any title of the franchise.
JET BLACK UPDATE: Estimated to go up for pre-order Q1 2019
AMATERASU LIFE-SIZE BUST UPDATE: Some good progress in production
DRAGON SLAYER ORNSTEIN UPDATE: Bandai Namco now following up with FromSoftware
SOLID SNAKE SD UPDATE: Already made the tooling molds; should be up for pre-order sooner rather than later
Would you pre-order a PVC statue based on the resin prototype? There will be a difference when it comes to the final outcome, but the benefit to pre-ordering at the resin prototype stage is that if customers suggest changes to the statue itself, Alex still has the power to do something about it; if it's at the PVC prototype stage, on the other hand, that means the steel molds have already been made, which costs a lot of money to make, which means Alex will not entertain any more changes at this point. Alex would love to hear your thoughts on this. Please do let him know in the comments section below.
YAKUZA UPDATE: Alex saw the design and wanted to change it to make it better. He will look into that.
MINI FIGURES UPDATE: Started making the Mini Crystal Dragons
YU-GI-OH! UPDATE: Will come after My Hero Academia; first pre-order will either be Blue Eyes White Dragon or Dark Magician
BANJO-KAZOOIE UPDATE: Changes almost done; Last Chance Week estimated to go live before Chinese New Year
SPYRO PVC UPDATE: Still no price for the color variants
MORRIGAN AENSLAND UPDATE: Does not have her bats
IVY VALENTINE UPDATE: Still no pre-order estimate
DARK SOULS SD UPDATE: Strong chance that The Great Grey Wolf, Sif SD may or may not happen
Needs looking into if F4F is allowed to sell F4F Partnership products on their website they themselves do not have licenses to
MODERN AMY ROSE UPDATE: Paused it
SONIC TF PVC UPDATE: Could already go up for pre-order before Chinese New Year if based on the resin prototype stage; not possible before Chinese New Year if based on the PVC prototype stage
AKU AKU LIFE-SIZE MASK UPDATE: Still in production
MINI AKU AKU MASK UPDATE: Sooner rather than later
Artorias the Abysswalker Bust to go up for pre-order first before Gray Fox and Gravelord Nito
GRAVELORD NITO UPDATE: Still figuring out how to do the hairs of the character
AMATERASU PVC UPDATE: In the molding stage, which means no more changes will be made
Life-size Scarborough Fair replicas first before Bayonetta herself
SPYRO REIGNITED RESIN UPDATE: Will be a bit done before Chinese New Year and then completed afterward
CRASH BANDICOOT IN KART UPDATE: Looking tight
Will first establish their current PVC range before looking into other PVC scales
No "Kickstarter" pre-order updates
SONIC AND TAILS DIORAMA UPDATE: Painting stage to start after Chinese New Year
OTHER TOPICS
Would you donate if F4F had a Patreon account? Maybe show some sneaks to the donators or an exclusive core range? Would anyone be up for that?
Would you guys be interested in True Form (TF) PVC statues from Fullmetal Alchemist Brotherhood? Do let Alex know in the comments section below.
Alex and Chockles aren't concerned about Grand Scale Busts or Life-Size Busts outperforming the other because their expectations for busts, in general, are more tempered compared to full-character statues. Plus, the size and price between the two are ways apart compared to the difference between a 1:4th and a 1:6th scale statue.
Alex waffles over thick pancakes but thin pancakes over waffles.
Chockles likes muffins.
If Alex were to do a Toothless statue from How to Train Your Dragon, he would choose a dynamic pose.
Alex would love to do a Pyramid Head statue from Silent Hill one day.
Not possible to create interconnecting resin bases due to the nature of the material (it shrinks), but PVC is a different story; something for Alex to keep in mind
Alex may or may not have done some work on My Hero Academia busts.
The homepage of the website redesign is almost done.
Alex's favorite video game and anime characters are the ones F4F has licenses for.
Alex is aiming for three pre-orders a month.
They've thought about attending this year's New York Comic Con.
The Kingdom Hearts character poll isn't doing too well.
F4F might have something for Dark Horse to display on their booth during next month's US Toy Fair.
If F4F had the license to Nintendo SD PVC statues, Alex would go for Link first.
No plans on making a life-size Fierce Deity Mask
Alex's favorite Kingdom Hearts title in the series is Kingdom Hearts II.
Alex would love to do a Baby Metroid statue in the scale of Varia Suit.
If Classic Amy Rose from the Sonic the Hedgehog Boom8 series does well, they can consider making a Classic Amy Rose statue.
Waitlists convert once an item begins shipment.
A Zero Suit Samus PVC statue would be nice.
Chockles will look into how many people actually visit the Announcement section of the Official Collectors Club.
Nothing to report on Persona 5
Alex will be looking closely at the Monster Hunter poll for the time he goes to Las Vegas when he has his meeting with Capcom.
WHO DAT WHO DAT: The answer was Nirvash typeZERO. Those on the hot seat were AUSTIN WISEMAN (de-nied!) and ZACH BLEICH (de-nied!).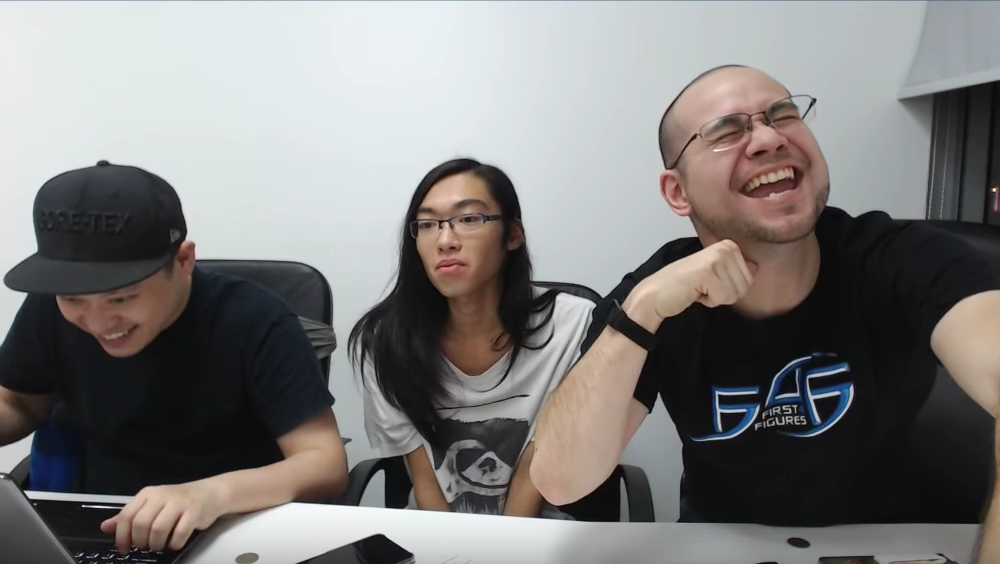 ---
To view everyone's questions from the Q&A portion of this episode, please click HERE.
If you want to have your questions answered by our very own Chocks and Alex, simply search "Chocks and A" in the First 4 Figures Official Collectors Club Facebook group and leave your questions in the comments section of the most recent thread prior the upcoming live stream. This thread is posted every Thursday of the week.
If you wish to watch the entire video:
---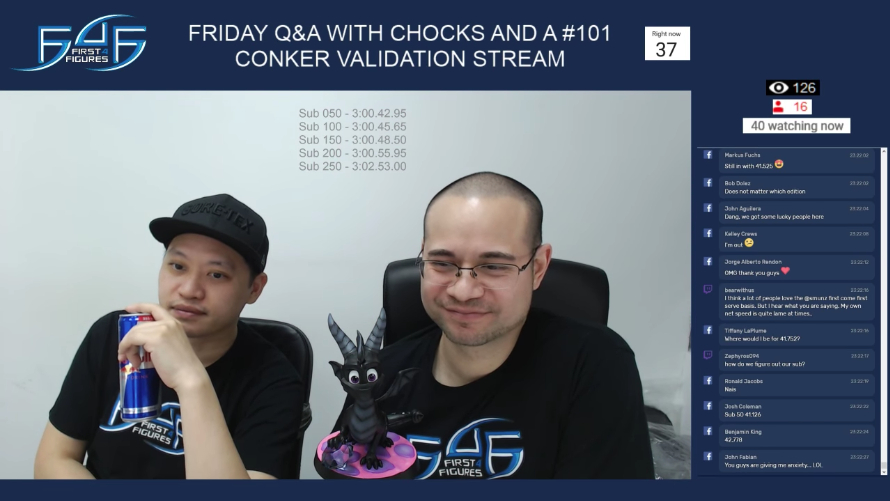 Last Update
2019-01-16 09:30:07