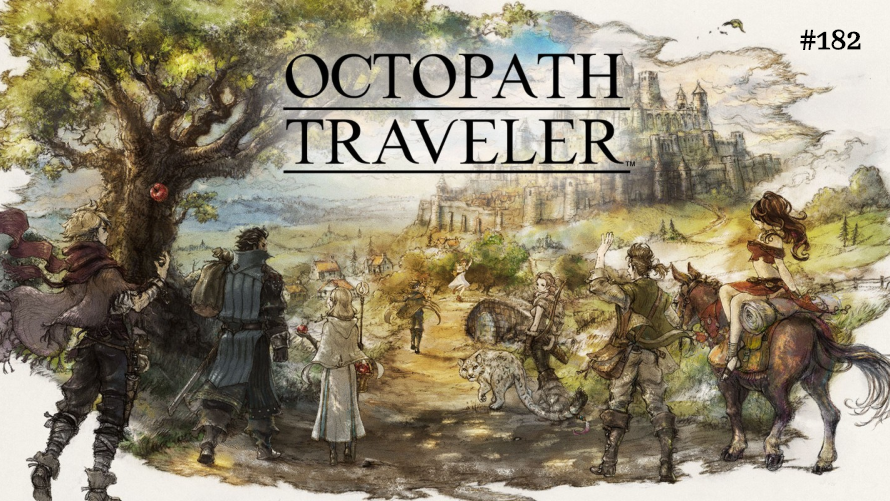 It's that time of the week again folks. Don't forget to cast your votes! #TT182
---
Octopath Traveler is a critically-acclaimed turn-based RPG developed and published by Square Enix. It was released for the Nintendo Switch last July 2018 and later on for Microsoft Windows in June 2019. The game pays homage to the 8 and 16-bit era of classic role-playing games while giving it a modern twist. The beautiful and crisp in-game sprites are two dimensional, but exploring the Continent of Orsterra is three dimensional in view.
The game's plot revolves around eight travelers, all of which are protagonists to their own storyline. Players choose one traveler to start with, but as you progress, you eventually cross paths with the other travelers and have the option to jump to their storyline. None of the stories have any direct impact on one another, so players are free to choose whichever story they find most interesting.
The battle system is another fantastic aspect of the game and takes the classic turn-based gameplay to another level. Each enemy is weak to certain weapon and element types, and you can break the enemy's guard—granting you a free turn in the process—by exploiting these weaknesses. The game requires skillful strategy, balancing between dealing damage, breaking enemy guards, discovering new weaknesses, using support skills and items, and deciding when to conserve or spend Boost Points (BP).
During the first month of its launch, the game immediately sold over 1 million copies worldwide, making it one of the Nintendo Switch's best-selling games. Critics and video game publications have praised and awarded the game for its art, music, storytelling, and it as a whole. Octopath Traveler is a masterpiece that no RPG fan should miss.
And so, for today's 182nd Temptation Thursdays poll, we shall focus on the Travelers of the Octopath Traveler video game series.
You may now cast your votes HERE*.
*You must be a member of our Official Collectors Club to vote.
To learn a little bit more about Octopath Traveler, you may check out Wikipedia's write-up.
---
For those who want to learn more about First 4 Figures' Temptation Thursday polls, kindly click HERE.
Last Update
2020-01-16 12:41:27