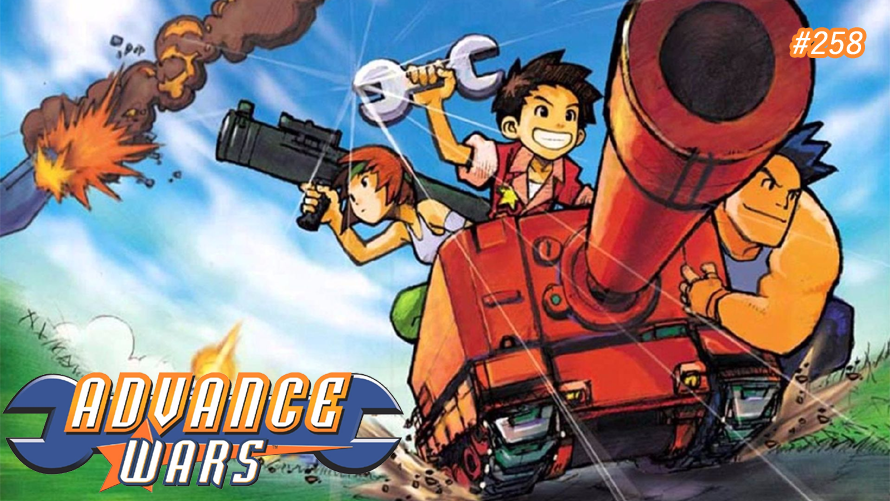 It's that time of the week again folks. Don't forget to cast your votes! #TT258
---
Developed by Intelligent Systems and published by Nintendo for the Gameboy Advance, Advance Wars™ is a turn-based strategy video game first released in 2001. Advance Wars™ is the first in the four-game Advance Wars™ series, which would continue onto the Nintendo DS. Advance Wars™ is frequently given credit for the release of turn-based games with complex mechanics in Western countries, contributing to the Fire Emblem series eventually being released outside of Japan.
The plot of Advance Wars™ revolves around the long-running fictional conflict that has been going on between the countries of Orange Star and Blue Moon. A world war occurs when Andy, an Orange Star commanding officer, is accused of treacherously attacking the armies of the Yellow Comet and Green Earth nations without provocation. The four nations engage in numerous battles while trying to uncover the true orchestrations behind the war.
Gameplay in Advance Wars™ consists of turn-based battles in which each army's commanding office takes turns building units and buildings, attacking enemy units, moving positions on various types of terrain, and attempting to capture enemy/neutral properties. The objective is to defeat the enemy army by destroying all of its units or capturing their headquarters. The game includes numerous modes, including a "Field Training" tutorial, a story-based campaign, a "War Room" where players aim for high scores, a multiplayer mode, and even a map design mode.
Advance Wars™ received universal acclaim upon release according to Metacritic, praised for its addictive gameplay, character, replayability, and challenging AI. Nintendo Power ranked Advance Wars™ #26 on its list of Top 200 Nintendo games, and the success of Advance Wars™ has led to a multitude of similar games being created and released in the marketplace. The original Advance Wars™ and its sequel will be remade and released for Nintendo Switch as Advance Wars™ 1+2: Re-Boot Camp in December 2021.
And so, for today's 258th Temptation Thursdays poll, we shall focus on a diorama from Advance Wars™.
You may now cast your votes HERE*.
*You must be a member of our Official Collectors Club to vote.
To learn a little bit more about Advance Wars™, you may check out Wikipedia's write-up.
---
For those who want to learn more about First 4 Figures' Temptation Thursday polls, kindly click HERE.
Last Update
2021-07-08 02:37:56