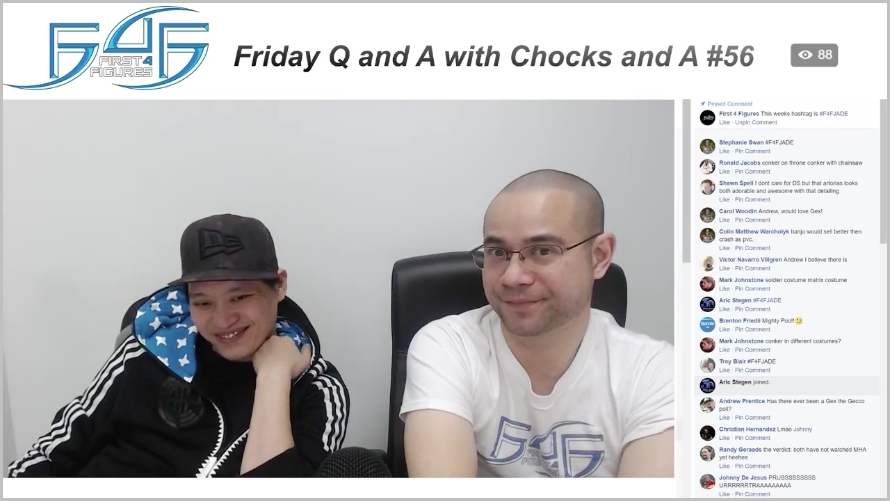 This is a breakdown of the important (and not so important) topics of last Friday's (February 2, 2018) Friday Q&A with Chocks and A #56.
---
REMINDERS
Solid Snake pre-orders are still open until 9 February 2018 and will return for its Last Chance Weekend from 23-26 February 2018.
Dragon Slayer Ornstein's Last Chance Weekend will be from 9-12 February 2018, and a winner for the Facebook Profile Picture Giveaway Contest will be chosen after.
Pre-orders for the Life Ring by F4F x TORCH TORCH Partnership are still open until 16 February 2018.
NintendoNYC is having a

Kirby Battle Royale tournament

, and First 4 Figures' Fighter Kirby is one of the first place prizes! If you're in the area, please do check out the event.
WEEK IN REVIEW
Through FedEx's website or app, you can now request to have your shipments held for whatever reason you may have.
Someone actually tried to outbid Alex for the F4F license plate! He ended up paying more than he bargained for. Number 138, Alex will find you and he's coming to get you. (Alex's pro tip: Don't sit at the very front like some starry-eyed innocent virgin. You won't see who's bidding against you.)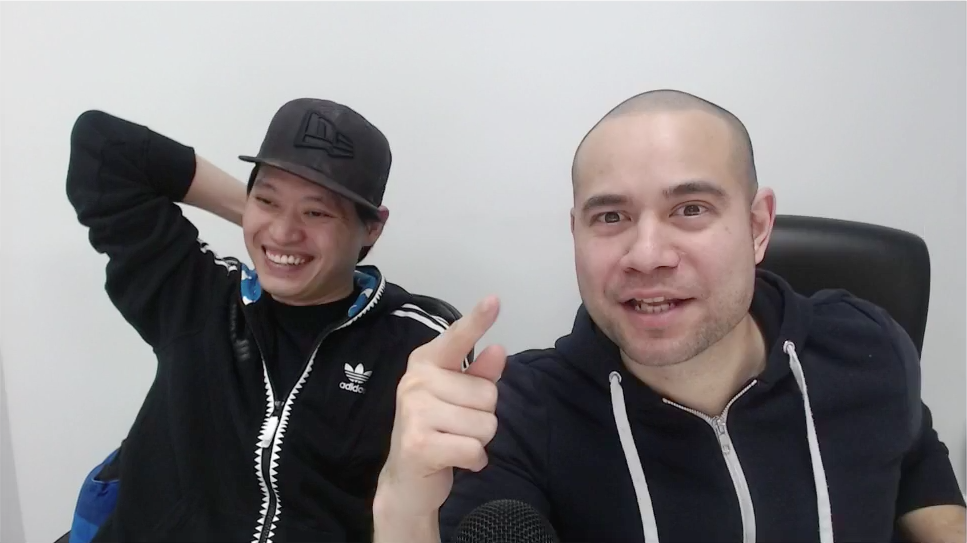 According to Alex, "two things signed up" last week. Chocks said, "don't (tell them)." Intriguing.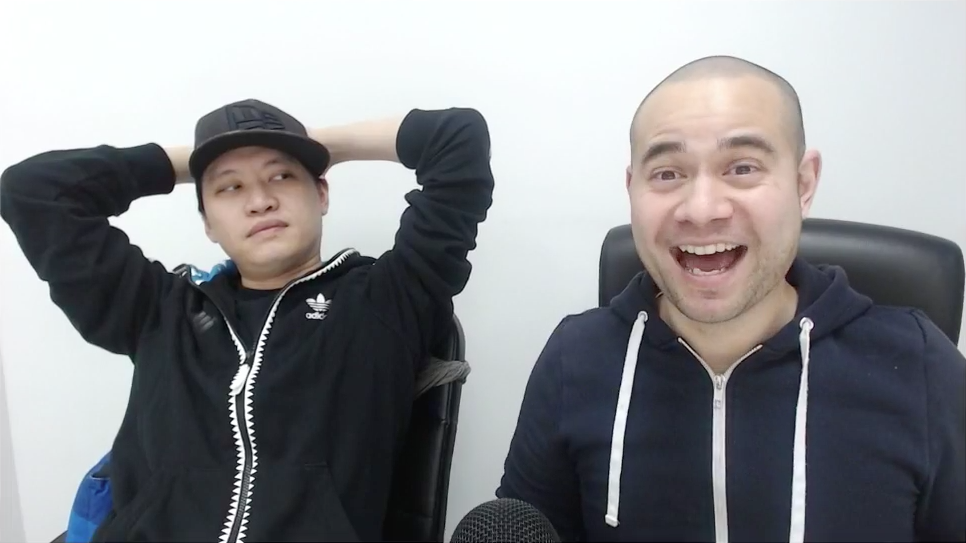 First 4 Figures' Artorias the Abysswalker is nominated in two categories in the Poppies 2017: the People's Picks Awards. Online voting is still ongoing, and if you would like to show your support, kindly read this blog on how to vote.
THE GREAT GREY WOLF, SIF PAINT CHIPS ISSUE EXPLAINED
Before anything else, we would sincerely like to apologize to those that were affected by this and rest assured that Alex has already taken the necessary steps to avoid this from ever happening again. If you are one of those that were affected, please do contact our Customer Service if you haven't already.
Ultimately, it was due to the unfortunate fact that the statue pieces were a bit too loose inside the packaging, allowing for certain sections of the statue to rub against the polyfoam during shipping.
First 4 Figures now has a machine to perform what is called a Transit Test, which is basically a simulation of movement inside transportation vehicles (boat, truck, train, etc.).
The test lasts for a total of 18 hours (3 hours on each side of the box) and will undergo inspection afterward.
If the samples fail the test, changes will be made to the packaging accordingly, which will be subject for testing once more. Rinse and repeat until they come up with a packaging that finally passes the test.
Moving forward, all their releases will have to undergo this test before final approval, alongside their already existing Aging Test (having a sample in its packaging bake in an oven at 53°C for 48 hours) and Deadly Drop Test.
PRODUCTION VIDEOS:
(NOTE: You need to be a member of the Official Collectors Club to view these videos.)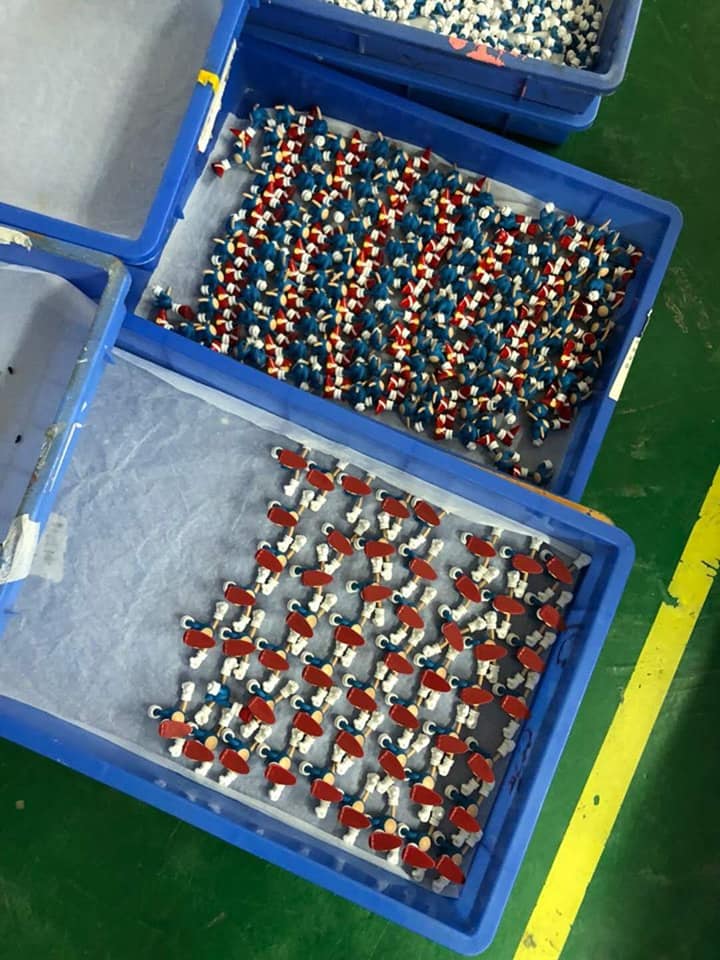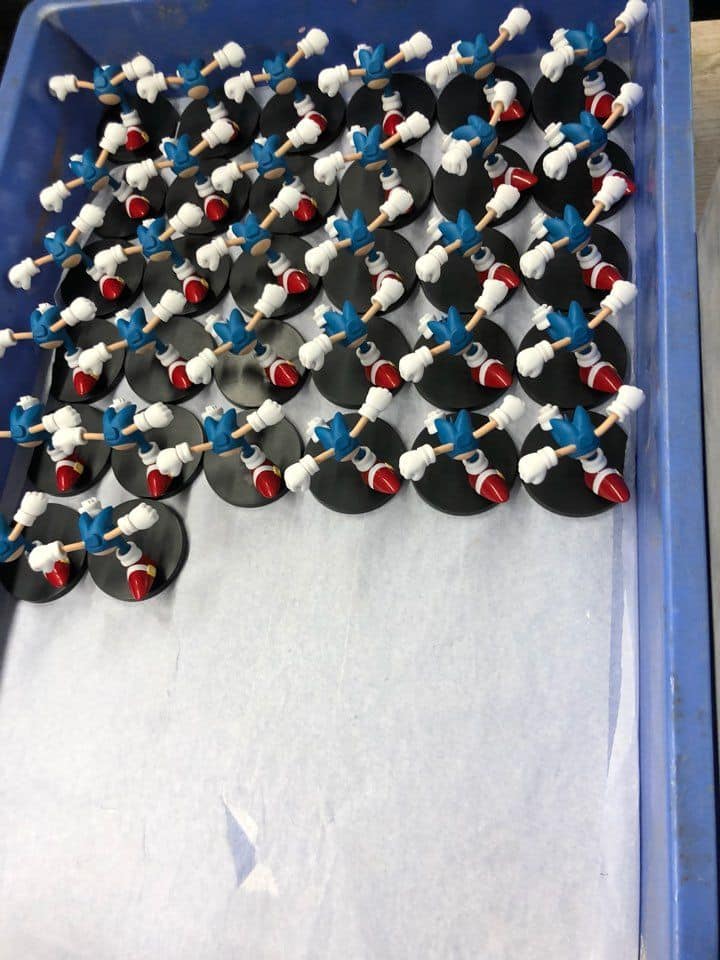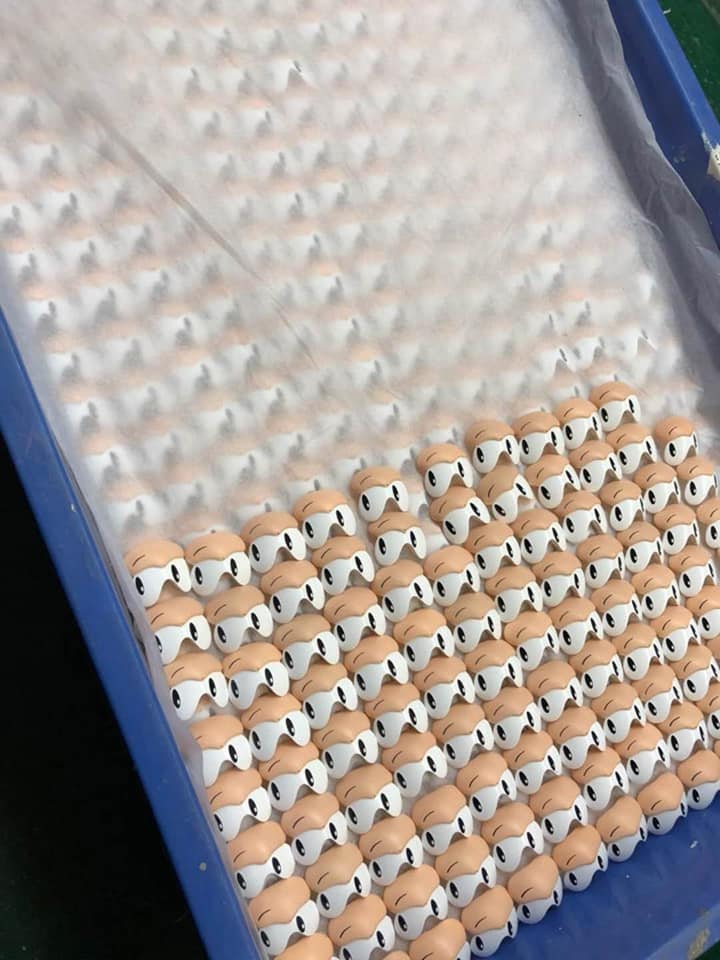 FIRST 4 FIGURES' TEMPTATION THURSDAYS (TT) POLL
This week's Himura Kenshin from the Rurouni Kenshin/Samurai X series TT Poll #86 Results: 230 YES votes / 224 NO votes. (BLOG)
This week's Ori and Sein from the Ori and the Blind Forest series TT Poll #87 Results: 170 YES votes / 198 NO votes. (BLOG)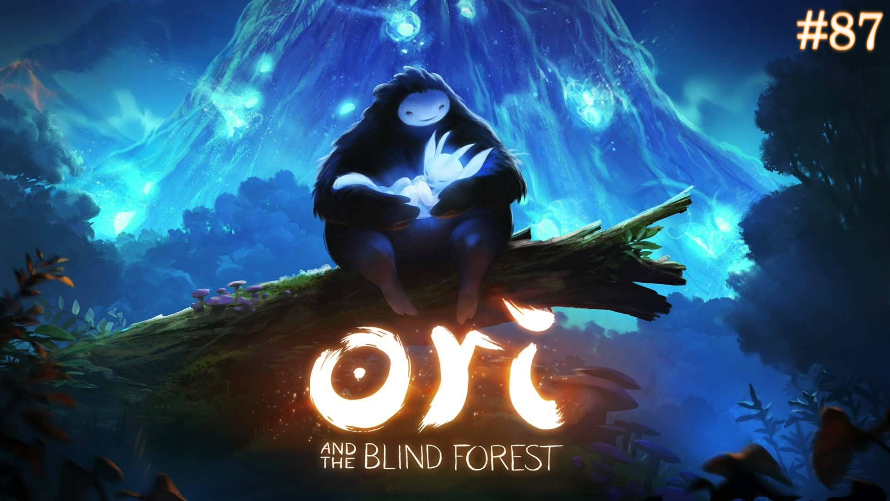 Two winners for #F4FSOLID 500 points (JAKE MEYER and TYLER ODOM)
Next TT polls will be (in this order): BEYOND GOOD AND EVIL (#F4FJADE) ➔ ACE COMBAT
They will conduct a Xenoblade Chronicles TT poll just before they leave for the Las Vegas Licensing Expo in May.
VARIOUS CHARACTER UPDATES
MAJORA'S MASK SHIPPING UPDATE: If it passes F4F's new Transit Test – Canada, EU, and UK (before Chinese New Year); US, Australia, and Asia (after Chinese New Year)
Sonic 25th and Jin (Tekken) were removed from the Shipping Calendar to finalize a few things behind the scenes before they can provide shipping updates for these.
WARP STAR KIRBY UPDATE: Now in the physical and looking tight; pre-order sometime Q2 2018

During his factory visit, Alex was able to identify some major issues with Mugen & Jin (Tekken). An action plan has been made and Alex will revisit the factory after Chinese New Year to make sure these have been addressed.
Currently in production:

PVC

Crash Bandicoot (re-orders)
Breath of the Wild Link (re-orders)
Artorias Super Deformed

Resin

Katamari (out the door)
Silver (out the door)
Jin
Mugen
Solaire (deep in production)
Taki (just started)
Samus Varia Suit (just started)
Amaterasu Life-Size Bust (NEW)
SONIC BOOM8 SERIES UPDATE: Currently in production by their partners at GNF Toys, but F4F's QC team is also involved in inspections just to make sure that everything checks out
ZERO UPDATE: Gold paint hits on Zero's body parts are now more yellow gold, similar to the color of 24k gold; hoping to get these painted and approved before Chinese New Year but chances are looking slim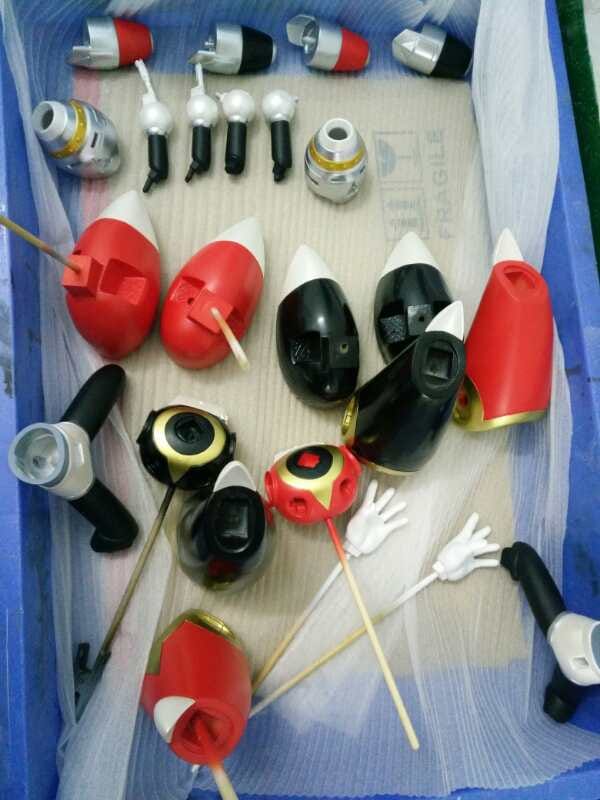 DARK SOULS 3 UPDATE: Results between the new poll (2018) and the original poll (2016) didn't change much even with the inclusion of the DLC content.
ALUCARD UPDATE: Alex has an updated photo that better captures how Alucard really looks like.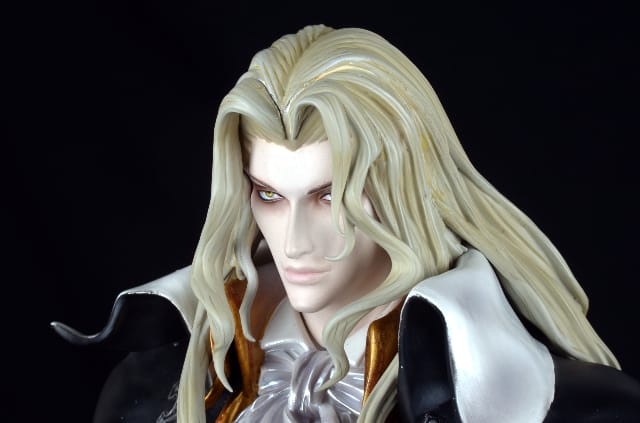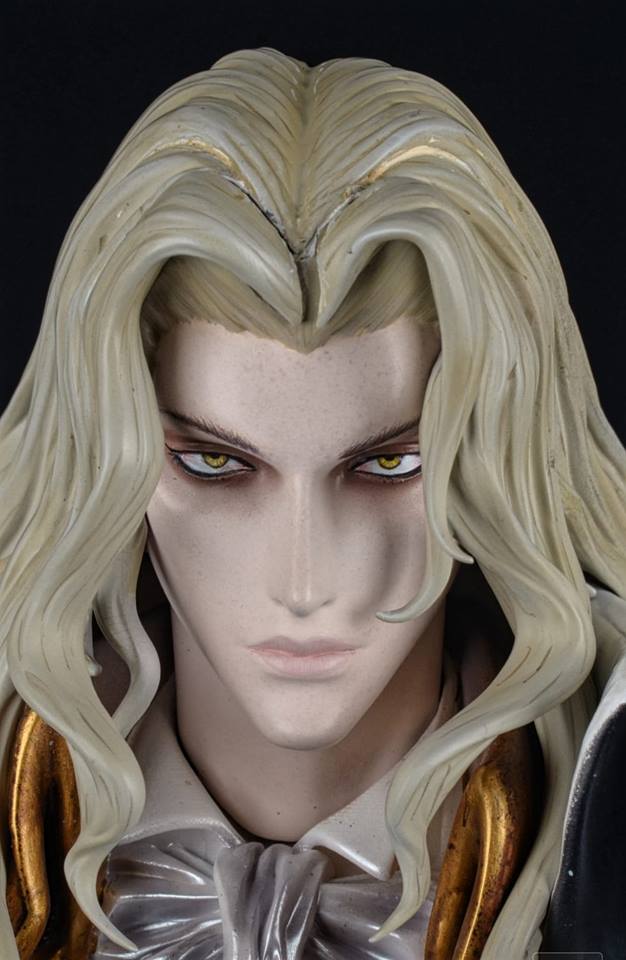 CRYSTAL DRAGON UPDATE: Now a bit darker in color; hopefully approved before Chinese New Year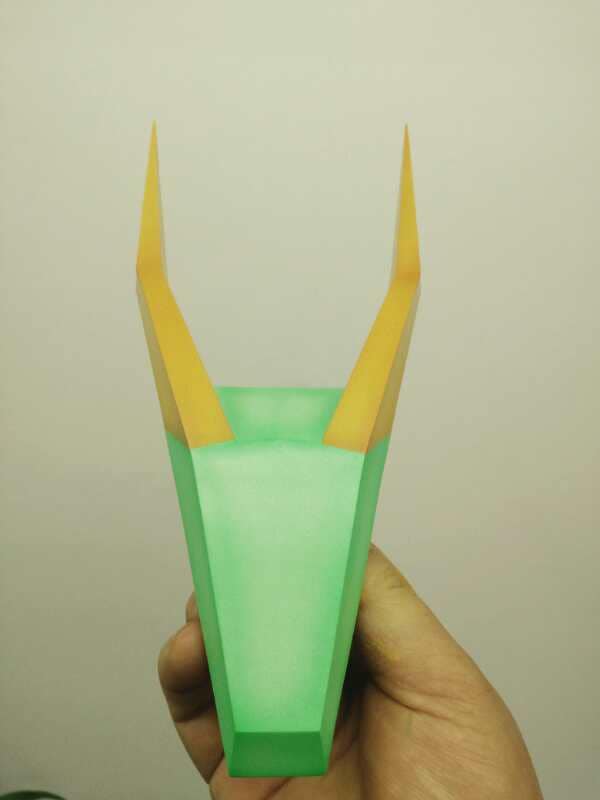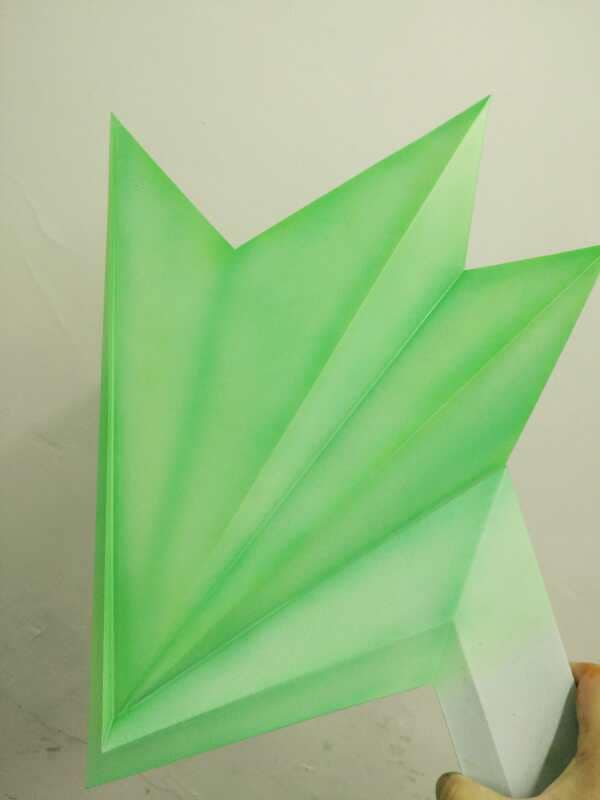 BANJO & KAZOOIE UPDATE: Paintjob has been approved by the licensor but there are still more changes to be made until the actual figure itself can be approved.
MIMIC UPDATE: They're just working on some stuff behind the scenes, but if everything goes smoothly, you could see more of Mimic sooner than expected.
DARK SOULS UPDATE: They already have a pre-approved plan on how to go about the entire Dark Souls franchise in terms of releases. They want to continue working on Dark Souls pieces for years to come.
CONKER UPDATE: No sneaks until after Banjo & Kazooie
RARE UPDATE: Rare statues are currently on lockdown because licensors are focused on their new video game, Sea of Thieves. F4F is more than likely to do more than one version of Conker and Banjo & Kazooie because Alex believes that these are one-and-done licenses. They will also run a poll to see if the community would be interested in a PVC version of these.
SAMUS VARIA SUIT UPDATE: Chances of these being shipped out by September 2018 are high.
KAMINA UPDATE: They completely changed the pose and it looks much better now than it did back then. Alex can now confidently say, "that's it." They haven't heard back from the licensors yet but he has a strong museum pose. They also want to finish the physical stage first before giving an estimate on when pre-orders will be.
META RIDLEY UPDATE: Currently being duplicated; no plans to coordinate pre-orders with Metroid Prime 4 since they don't even know when that will be in the first place
COWBOY BEBOP UPDATE: If everything goes smoothly, Spike and Jet Black will be on display in Sunshine's booth next week during C3 in Hong Kong. Alex and Chockles will be taking pictures and videos then.
SHOVEL KNIGHT UPDATE: Next in line for the license will either be Plague Knight or Specter Knight
DEATH UPDATE: Currently in 3-D; they want to see how Alucard does first
TRUE FORM MIDNA UPDATE: Down to the last stretch; chances of either a True Form Midna or Sheikah Slate launch before the end of Q2 2018 are high
TEKKEN UPDATE: Next in line will be Yoshimitsu
PSYCHO MANTIS PRE-ORDER UPDATE: Possibly Q3 2018
They could try to include an artwork for their Okami line but their concern is if it will be approved by the licensor.
They still haven't figured out what to do for the Player 2 Green Shovel Knight variant.
NINA WILLIAMS (TEKKEN) UPDATE: The 3-D renders are pretty much completed.
GUTS PRE-ORDER UPDATE: Possibly March 2018; they're distancing it from the Dragon Slayer Ornstein pre-order
ALPHONSE UPDATE: Alex will be sure to ask permission from the licensors to sneak something for Alphonse. He's much taller compared to Bowser; he isn't going to be cheap.
OTHER TOPICS
Alex is very happy in general except for when he goes to China for his factory visits; people at the office are very happy if Alex goes to China according to Chocks.
There is no correlation between the conclusion of Majora's Mask and the start of production for F4F's next Legend of Zelda piece; they'll begin when it's ready.
Chocks hasn't watched My Hero Academia yet for research purposes…or has he? Alex will send an e-mail to the licensors of My Hero Academia next week!
If Alex wanted to immediately work on their PVC lines without having to worry about the retailers' support, he would like to see around 5,000 pieces in sales on their website alone.
Pandas are not endangered anymore. Thank you, WWF!
They want to finish True Form Midna, Sheikah Slate, and Rider Link first before thinking about other Legend of Zelda pieces.
It is known that resin statues will never go below 100 USD these days.
If Alex were to create a 1/6th scale of Samus Varia Suit, it would either be PVC or a diorama.
The biggest F4F Legend of Zelda statue to date is Link on Loftwing.
Modern Amy Rose's poll results are still too low, plus they already have other Sega licenses to go through first.
There won't be any 40k reveal.
They never really thought about it, but it would be interesting to have a podcast version of F4F's Friday Q&A show.
Alex will have another conversation with the Pokémon licensors during the Las Vegas Licensing Expo this May.
If they were to create a Luigi statue, it will NOT be the Luigi's Mansion version.
Chockles is very interested in finding out what the ladies would like to see F4F produce. Hit him up, ladies.
They're still improving their backend system with regards to how reward points could be spent on paying off balances.
Those that purchase the Regular versions directly from F4F are prioritized over retailers in terms of the numbering system.
They're looking to do 4-6 PVC figures and 16-17 resin statues this 2018, and a ton of them haven't been revealed yet.
500 YES votes is now the bare minimum for TT poll results, but it should be higher than that if you really want it to stand out for Alex to take notice.
They're currently not interested in a PVC line for their anime licenses because there already are too many anime PVCs out on the market. It also depends on how their resin versions perform because these haven't "set the world on fire" just yet.
If Alex could create a statue of any of the characters from Friends, he would create a Joey statue.
Master Cycle Link is a completely different sculpt from Rider Link. Alex would love to do this; it would be a great addition to the "Link on" series.
People on the waitlist will have to wait until after the initial pre-orders have been served.
Alex and Chocks are always cooking stuff up behind the scenes.
They are taking it slow with their plush lines this year; they are currently focused on pumping out more PVC figures. It will be the plush line's time to shine next year.
For those of you who need to replace the batteries on their Exclusive versions or Special variants, F4F makes use of battery no. 18650.
Nothing to report just yet on the Yu-Gi-Oh! license
Alex won't be able to ignore the Dead Space TT poll if it reaches 700+ YES votes.
They're thinking of adding an in-house Marketing person to the F4F team to assist Chocks, with the bare minimum of live streaming the Validation Tuesdays in place of Alex.
If they go back into production to fulfill the replacements for Sif, they could possibly consider completing the Edition Size as well depending on the quantity.
Is there someone kind enough to donate a Corgi for research purposes on Cowboy Bebop's Ed & Ein?
If only Chocks could reveal the other female characters currently in development, he could give a proper answer to the question, "Who would he marry?". As it is, he'd probably deny Zelda and True Form Midna. Regardless, they're all his anyway.
Alex sets aside his personal feelings when deciding which licenses to go for and looks at the demand for the product. They then do their initial research to find out the potential behind the license.
Normally, the canceled orders are enough to cover those on the waitlist, with the exception of Fighter Kirby and Nightmare (and possibly The Great Grey Wolf, Sif).
Alex only drop tests the Exclusive versions to make sure that the lights still work afterward.
Every license acquisition experience is unique in its own way, and there will always be bumps on the road when trying to acquire new licenses.
Alex would love to do a 1/3rd or ½ scale Link.
During the re-production of Fighter Kirby, F4F is keeping in mind that they're only allowed to make a total of 200 pieces, including the ones that have already been shipped out, because that is the Edition Size they've already declared.
Alex is itching to get the Claire TT poll to 700 YES votes. According to Chocks, there currently isn't a lot of merchandise out on the market.
WHO DAT WHO DAT: The answer was PENELOPE PITSTOP! Unfortunately, both MATT WATKINS and ASHLEY LAING walked away empty-handed.
---
To view everyone's questions from the Q&A portion of this episode, please click HERE.
If you want to have your questions answered by our very own Chocks and Alex, simply search "Chocks and A" in the F4F Official Collectors Club Facebook group and leave your questions in the comments section of the most recent thread prior the upcoming live stream. This thread is posted every Thursday of the week.
If you wish to watch the entire video:
---
Last Update
2018-02-12 05:06:58