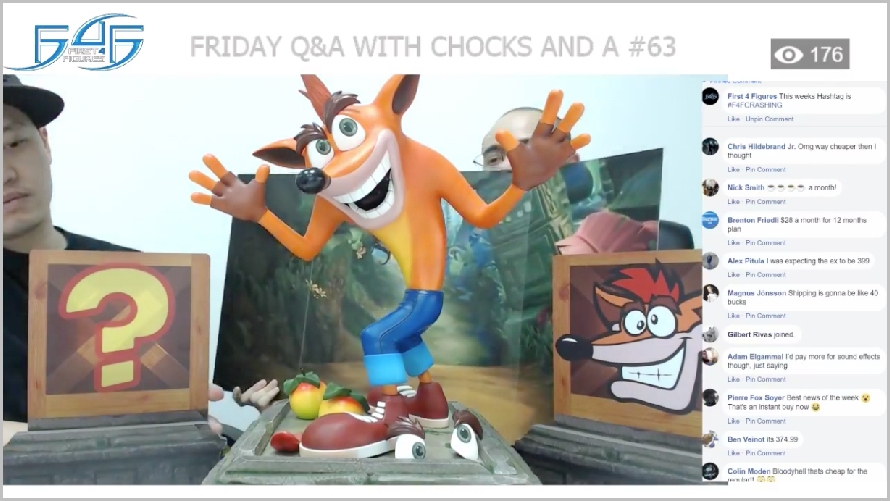 This is a breakdown of the important (and not so important) topics of last Friday's (March 23, 2018) Friday Q&A with Chocks and A #63.
---
REMINDERS
Crash Bandicoot™ (Resin) pre-orders will go live right after this stream!
The Last Chance Weekend for Artorias the Abysswalker SD has concluded. Thank you so much for all your support! You can still jump on the

waitlist

for a chance at pre-ordering this figure if you already haven't.
Alucard pre-orders will re-open for Last Chance Weekend from 30 March – 2 April 2018.
The

shipping calendar

has recently been updated. Please note that these are only estimates and changes will be made accordingly if any.
WEEK IN REVIEW
People have started receiving their Majora's Mask, Prince (Katamari Damacy), and Silver the Hedgehog statues.
Alex is happy so far with the transit results for these statues.
Canada is usually the first region to receive their statues, but moving forward, Australia will now be the first ones to receive theirs because of the courier issue.
If there are no latent defects from the first shipment, everyone else's statues will then be shipped out.
Twelve years today, First 4 Figures was granted the Legend of Zelda license by Nintendo. Alex is still grateful for such an amazing opportunity because it eventually allowed for the company to grow to what it is today.
SEA OF THIEVES GIVEAWAY WINNER: Congratulations to MATTHIAS WINKLER! The promo code will be sent to the winner via e-mail. Also, shoutout to Rare for a successful video game launch! Would you be interested in a Sea of Thieves line? Let them know in the comments section below.
PRODUCTION VIDEO EXCLUSIVES
(NOTE: You need to be a member of the Official Collectors Club to view these videos.)
FIRST 4 FIGURES' TEMPTATION THURSDAYS (TT) POLL
Last week's Fulgore from the Killer Instinct (1994) game TT Poll #93 Results: 113 YES votes / 158 NO votes.
This week's VF-1 Valkyrie (Fighter Mode) from the Robotech series TT Poll #94 Results: 31 YES votes / 149 NO votes.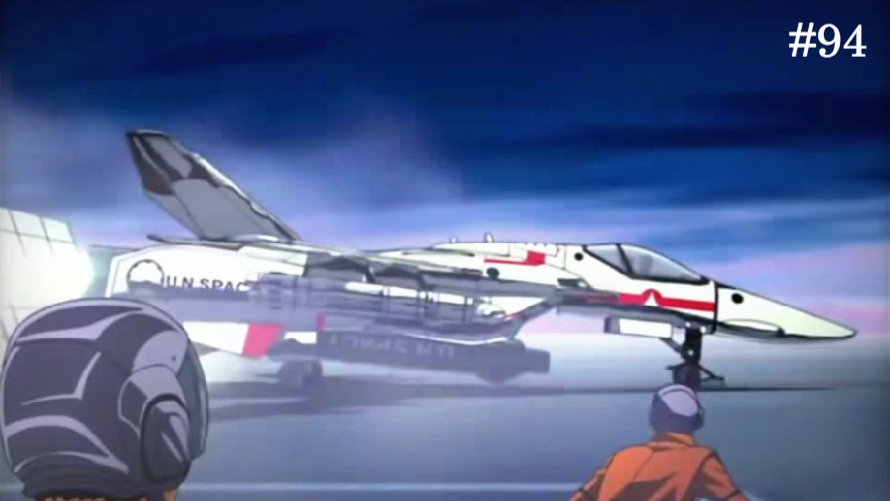 The three winners of last week's #F4FNEOW are ALISHA LAZURE, ANDREAS PAWLITZ, and EDUARDO RIVERO.
Next TT polls will be (in this order): GOLDEN SUN ➔ SPLATOON
Wolf's Rain added to the list of possible TT polls
A Chrono Trigger TT poll is possible.
Alex is saddest about the Clementine TT poll because he really enjoyed that game.
VARIOUS CHARACTER & PRODUCT LINE UPDATES
SPYRO THE DRAGON UPDATE: Should be out the door in maybe a month's time
ARTORIAS THE ABYSSWALKER SD UPDATE: The updated pre-production Exclusive packaging sample was revealed during the stream.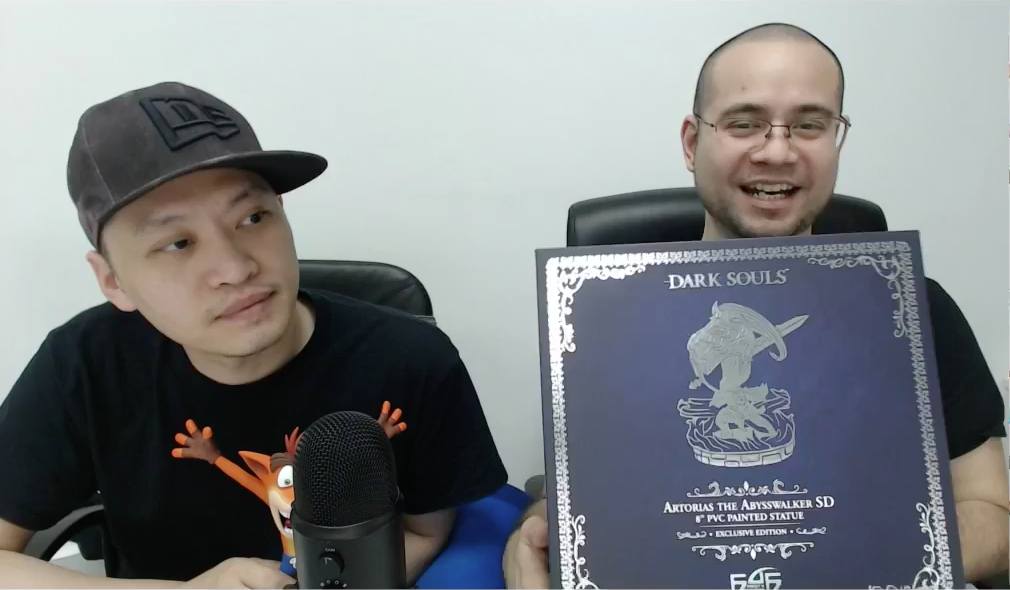 PSYCHO MANTIS UPDATE: Pre-order in about three months or so
SONIC AND TAILS DIORAMA UPDATE: Still in the sculpting stage
SONIC 25TH ANNIVERSARY UPDATE: Now that Silver the Hedgehog is out the door, the factory can now focus on this piece next since it is within the same factory. Estimated to be released by the end of April 2018.
JIN (SAMURAI CHAMPLOO UPDATE): Alex's

post

didn't receive a lot of buzz, so Jin is still in question. An official #SaveF4FJin poll will be available once people have received their Mugen statues.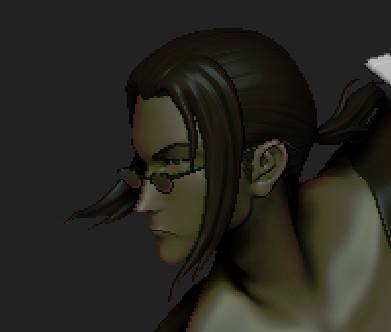 GUTS UPDATE: Pre-order will go live in two weeks!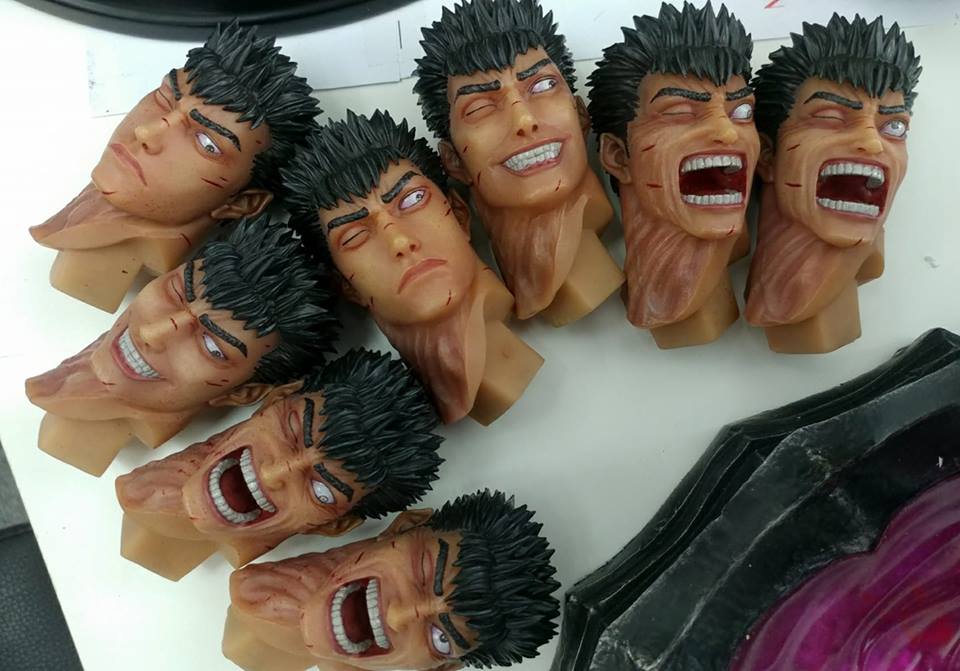 As per Alex's decision, for now, the pre-order duration of anime releases will remain open for longer if the piece doesn't reach 1,000 orders, but only up until before production starts. The same pre-order mechanic can apply to niche lines but will require more thought.
DRACULA UPDATE: Alex will continue to improve on Dracula's head sculpt even after the results of his recent

poll

.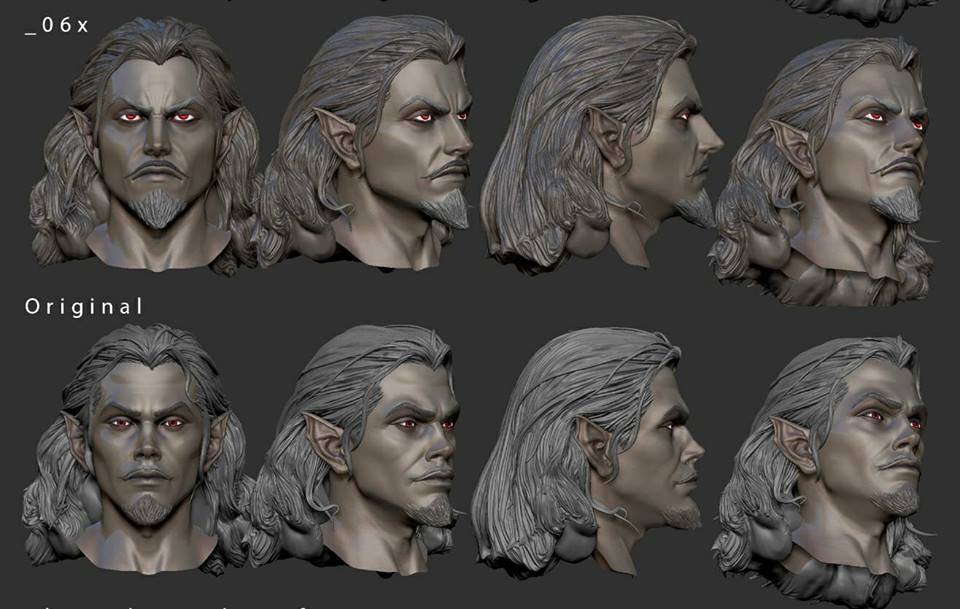 BERSERK UPDATE: Berserker Armor and Skull Knight are looking hardcore; the other members of Guts' squad will depend on the line's performance.
DARKSTALKERS UPDATE: Nothing to report for now
WARP STAR KIRBY UPDATE: Paint slapping time
TRUE FORM MIDNA UPDATE: Tweaks are coming along A-OK; still unsure when pre-orders will go live
BANJO & KAZOOIE UPDATE: It's done! Pre-orders will possibly go live sometime early to mid-Q2 2018.
MARIO ON YOSHI UPDATE: At the end stages
CARDHOLDERS UPDATE: Coming along slowly but they already have a few ideas
DR. NEO CORTEX UPDATE: Coming along nicely; pre-order sometime towards the end of this year
PHOENIX WRIGHT UPDATE: Pre-order sometime Q2 or Q3 2018
LEGEND OF ZELDA UPDATE: Nothing to report for now on any additional statues from this line apart from True Form Midna, Sheikah Slate, and Rider Link
F4F merchandise will be sorted out in due time.
YAKUZA UPDATE: Hasn't been looked into yet; Goro Majima will also be looked into
KATAMARI DAMACY UPDATE: No other plans for this line just yet because sales weren't strong enough
Alex will look into doing a Solid Snake Bust statue.
DRAGON SLAYER ORNSTEIN UPDATE: Only the colors of the lightning on the Exclusive version spear will change; the shape will remain the same.
Alex will follow up on the Taki production video.
BOWSER UPDATE: Both boxes will have art on it.
Alex will not say who the first statue will be from the Dark Souls II or Dark Souls III line.
KAMINA UPDATE: Being reworked
GENOS UPDATE: Almost ready to be submitted to the licensor
Alex hasn't had the chance to sit down and think about Aika, but the odds of her being saved are getting better.
F4F will make more pieces from the Cowboy Bebop line (or any line for that matter) for as long as there's enough support for it.
Still taking baby steps with their plush line
CRYSTAL DRAGON UPDATE: Pre-orders not anytime soon because they had to make some changes
CYNDER UPDATE: Won't be available anytime soon
Interchangeable parts won't always be the "thing" for Exclusive versions.
CRASH BANDICOOT™ LAUNCH
This week's hashtag is #F4FCRASHING for a chance to win 500 reward points.
Crash is going to be part of an all-new Crash Bandicoot™ line.
Both the Regular and the Exclusive version will have the interchangeable eyes and detachable tongue.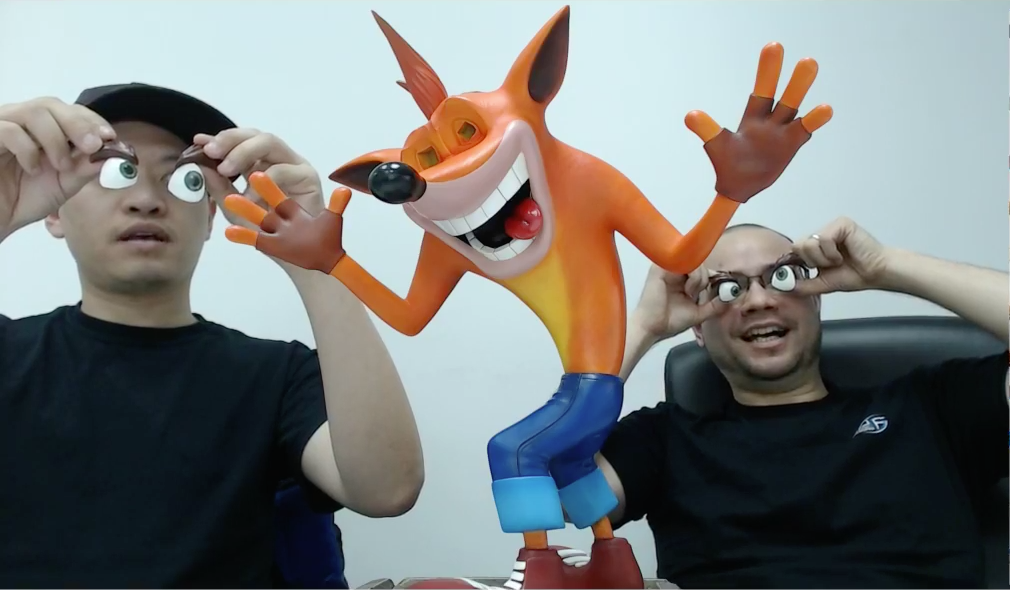 Crash is probably the most Club-designed statue F4F has ever made. If the Club wasn't involved, his interchangeable parts wouldn't have existed, and Alex would have gone for the crazy-eyes-with-tongue look.
The statue will be subtly textured, which will only be visible if you're up close; from afar, it won't be noticeable.
The base is the same as F4F's

Aku Aku Mask Life-Size Replica

.
The interchangeable eyes are made out of resin material with magnets.
The original Crash design has no socks showing and no drawstrings on his shorts, which is the design F4F was going for.
The Exclusive version also comes with two Wumpa Fruits (each a different sculpt), a cardboard background, a 2-D Acrylic "Extra Life" Crate, and a 2-D Acrylic "Question Mark" Crate!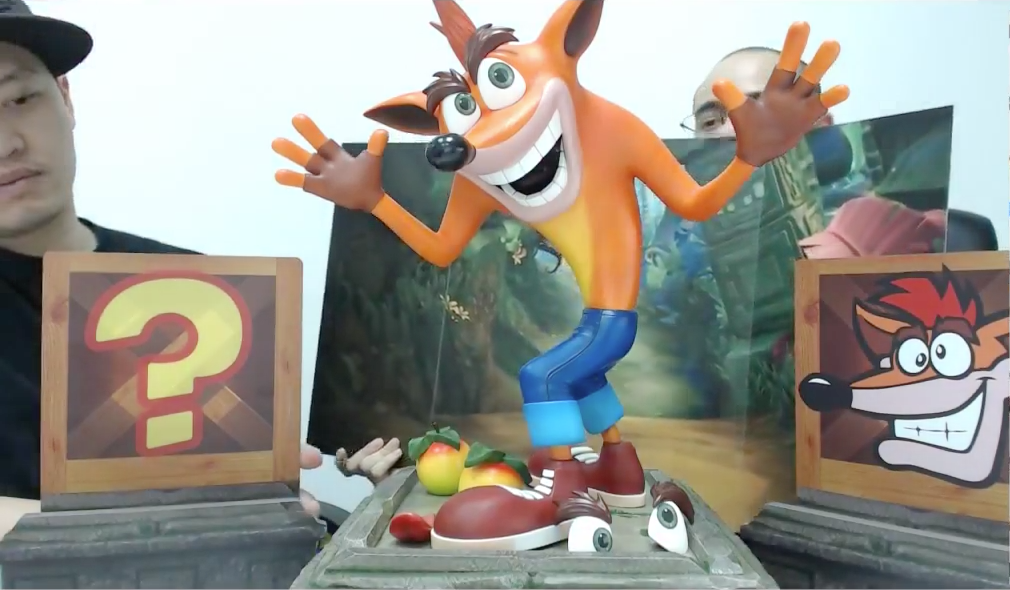 The crates are not in 3-D because the price will skyrocket. F4F can make these as a separate add-on in the future, but for now, they are after providing the most value for money possible.

Crash is significantly bigger than Spyro the Dragon even if he's slightly bent over.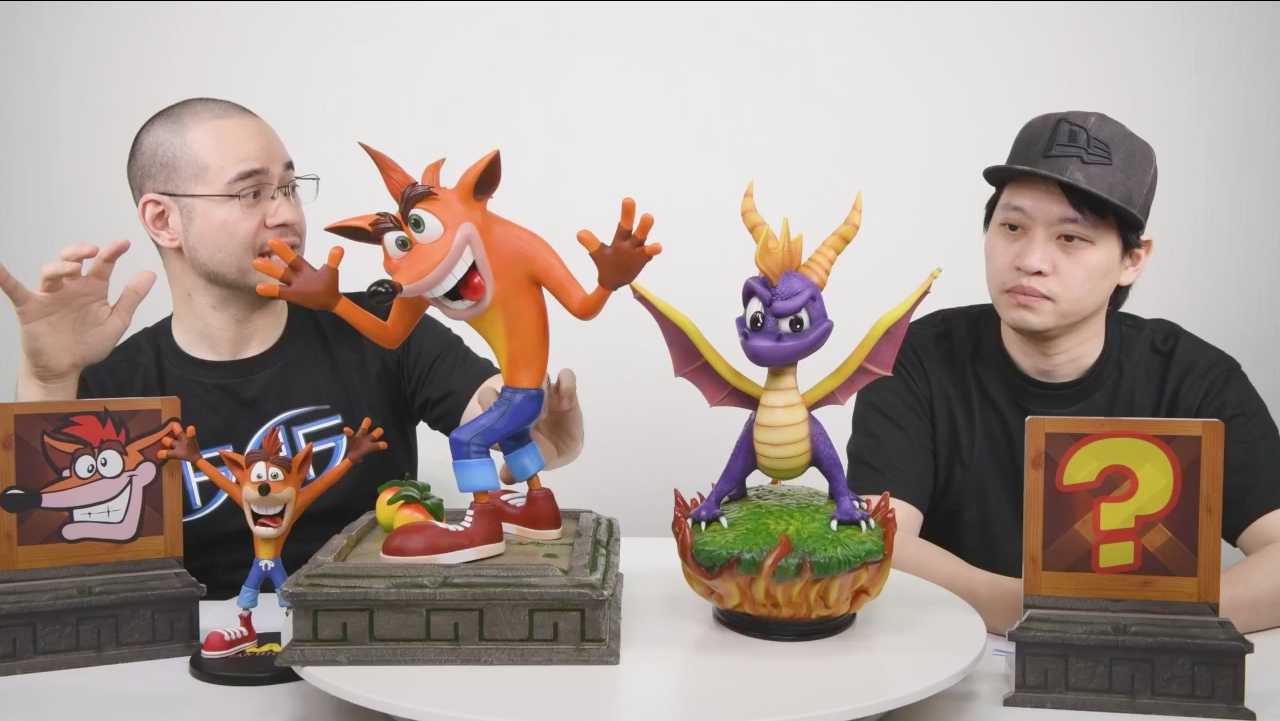 Both the Regular and Exclusive versions cost USD 374.99.
Estimated release date: Q1 2019
There's an onslaught of Crash Bandicoot™ merchandise being worked on behind the scenes.
Alex is still lukewarm with regards to the Crash Team Racing

poll results

. Hopefully, this launch will bring in more support.
Let Alex know in the comments section below which other Crash Bandicoot™ characters you'd like to see.
For more information on Crash Bandicoot™ and how to place your pre-orders, kindly click

HERE

.
OTHER TOPICS
Chocks finally got a haircut after how many streams ago.
Not all of F4F's statues will come with an art print because there are other factors to consider.
Resin statue packaging is more for protecting the product, while the PVC figure packaging is more for aesthetics.
"It's complicated." – ALEX DAVIS on the My Hero Academia license
Alex's top three licenses that he tried to go for but didn't get are Studio Ghibli, Akira, and Final Fantasy VII.
If you'd like to see other reward points games during the Friday Q&A so that people who have latency issues won't be at a disadvantage, Alex is open suggestions.
During their very first meeting, Alex remembered Chockles because Alex thought Chocks knew his stuff. Their very first dinner together was in a vegetarian restaurant.
Alex's favorite Crash Bandicoot video game is Crash Bandicoot N. Sane Trilogy.
If you want to see SD statues of Alex and Chockles, you will need to show some serious support for that.
John, Alex's partner, is in charge of the development side of F4F's website.
The material used to wrap statue parts had nothing to do with paint rub issues of The Great Grey Wolf, Sif. It had something to do with too much movement inside its packaging during shipment.
To-scale Giga Bowser statue? "That sounds big." – ALEX DAVIS
Alex prefers accuracy over artistic freedom when making statues. It is up to him whether accuracy changes to be made are worth doing or not.
An F4F app is not high on the list of things to do.
Nothing to report on the Persona 5 license
You only pay for shipping costs once statues are ready to ship because if they allowed for you to pay this in advanced, F4F's system will detect that your order has been completed, which means you will then receive your corresponding reward points for this order. In the event that you've already spent your points and then suddenly cancel your order, that would put F4F on the losing end.
Knuckles will need to be with someone in a diorama because Knuckles didn't sell amazingly on its own.
Alex's meetings with Activision are very professional and email-based.
If Facebook blows up, F4F will make use of the forum style of communication.
Alex can have a conversation with Nintendo in Las Vegas this May with regards to the Spiritual Stones from The Legend of Zelda: Ocarina of Time.
With regards to people's opinions on certain statues, some may find it nitpicky, some may not. Ultimately, it is still Alex's decision whether he should make the change or not. If you're afraid of being ridiculed, you can message Alex directly anytime for your opinions.
Alex used to have blonde hair back in the day (R.I.P. Alex's hair), and Chocks used to rock silver streaks and brown-yellow hair color.
There is no chance of F4F limiting their special variants with a fixed edition size. They learned their lesson the hard way with the Lucky Cat Mario release.
There is no difference between resin and PVC statues during the 3-D stage.
WHO DAT WHO DAT: The answer was Sarah Connor. The winners were MARC-ANDRÉ DUCHARME (3,000 reward points) and JOHNNY DE JESUS (lost).
---
To view everyone's questions from the Q&A portion of this episode, please click HERE.
If you want to have your questions answered by our very own Chocks and Alex, simply search "Chocks and A" in the F4F Official Collectors Club Facebook group and leave your questions in the comments section of the most recent thread prior the upcoming live stream. This thread is posted every Thursday of the week.
If you wish to watch the entire video:
---
Last Update
2018-04-03 10:11:34