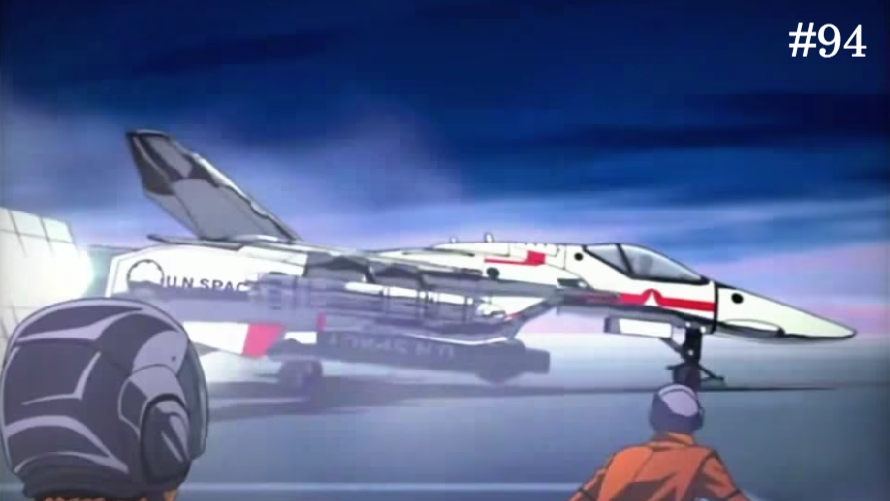 It's that time of the week again folks. Don't forget to cast your votes! #TT94 #F4FNEOW
---
Robotech is an 85-episode anime television series about humanity saving planet Earth on multiple occasions from different intergalactic races trying to get their hands on a powerful energy source called the Protoculture. To defend themselves from these invaders, Earth made use of scientific advances known as Robotechnology which they developed from a crashed alien spaceship. With this newfound technology, they were able to create Veritech Fighters, which Earth use to wage an all-out war against their attackers.
These Veritech Fighters (VF for short) can transform into three modes. First, the most basic of forms is Fighter mode, where VFs look like and are used as regular fighter planes for high altitude and space combat. Second is Guardian mode, a hybrid between the first and the last form. The main body of it still looks like a fighter plane but with arms and legs for added maneuverability and optimal defensive capabilities when landing. Lastly, VFs take the form of humanoid mechas in Battloid mode, which is primarily used for close quarters combat on the ground.
For today's 94th Temptation Thursdays poll, we shall focus on VF-1 Valkyrie (Fighter mode), the first-ever mass-produced Veritech Fighter from the Robotech anime series.
You may now cast your votes HERE.
To learn a little bit more about Robotech, you can check out Wikipedia's write-up on the series.
---
For those who want to learn more about First 4 Figures' Temptation Thursday polls, kindly click HERE.
Last Update
2018-03-29 19:52:34