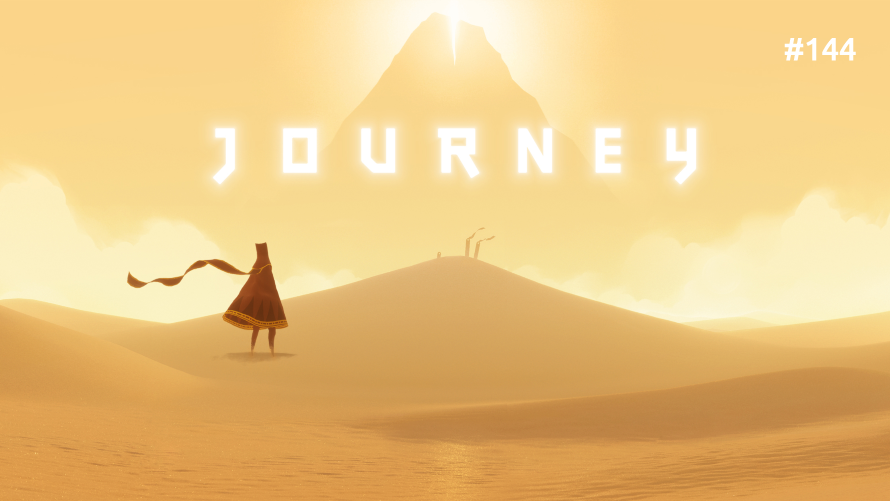 It's that time of the week again folks. Don't forget to cast your votes! #TT144
---
Journey is an award-winning adventure game developed by indie developers thatgamecompany and published in 2012 by Sony Computer Entertainment for the PlayStation 3, and three years later for the PlayStation 4. Even if from the onset it may seem minimalistic to some, the game is an absolute work of art to its core. Players take control of an unnamed character and explore a vast and barren desert with the objective to reach the mountain in the horizon, but as the title suggests, the game's focus is not the objectives but rather the journey towards the end goal. With the absence of voice acting and text, players are able to focus their attention on the beautiful melody of visuals and music score present throughout the game.
Furthermore, the developers also wanted to place emphasis on being able to build a sense of companionship through their online co-op. Players are able to meet random strangers along the way, and as a game with no means to communicate except through musical notes, you are "forced" to mingle in unconventional ways that, oddly enough, amplifies and enriches your relationship with the other as you simultaneously progress through the journey. And because neither one is trying to best the other in any shape or form, the emotional connection you have with your partner is organic and pure.
Highly acclaimed with 19 wins and 12 others nominations from numerous awards ceremonies, it is no wonder that Journey is video game marvel worth experiencing.
And so, for today's 144th Temptation Thursdays poll, we shall focus on the unnamed Traveler of the Journey video game.
You may now cast your votes HERE.
To learn a little bit more about Journey, you may check out Wikipedia's write-up.
---
For those who want to learn more about First 4 Figures' Temptation Thursday polls, kindly click HERE.
Last Update
2019-04-03 17:19:42