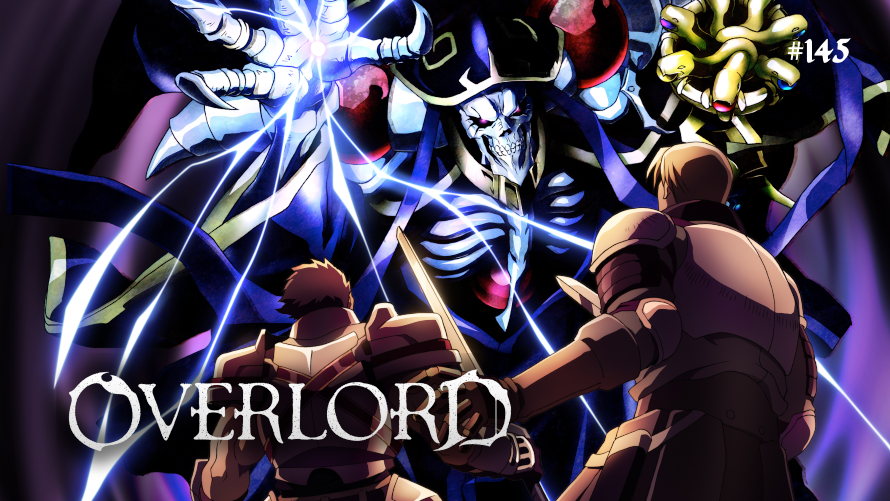 It's that time of the week again folks. Don't forget to cast your votes! #TT145
---
Overlord is a Japanese light novel series written by Kugane Maruyama and illustrated by so-bin. It was first serialized on novel publishing website Arcadia in 2010 until eventually transferring to print media after being acquired by Enterbrain in 2012. The story revolves around a fictional dive massively multiplayer online role-playing game (DMMORPG) called Yggdrasil that is finally about to shut its game servers down after twelve long years of operation. Once revered as one of the mightiest guilds in the game, Ainz Ooal Gown was trimmed down to a measly four members remaining after the other 37 had quit to move on with their "real world" lives. Even then, it was ultimately just the guild leader that was willing to continue playing until the very last day. He stayed logged in until the very last minute that the servers were scheduled to shut down, but much to his dismay, the world of Yggdrasil remained as if it were a reality of its own. And so, the guild leader journeyed on to unravel the secrets behind the mysterious phenomenon.
Since the 13-volume light novel print back in 2012, the series has received a manga and anime adaptations beginning 2014 and 2015, respectively. In 2015, Overlord was named the top-selling light novel of that year, and as of April 2018, both the light novels and the manga prints combined have reached over 7 million copies in circulation.
And so, for today's 145th Temptation Thursdays poll, we shall focus on Momonga, the main protagonist of the Overlord anime series.
You may now cast your votes HERE.
To learn a little bit more about Overlord, you may check out Wikipedia's write-up.
---
For those who want to learn more about First 4 Figures' Temptation Thursday polls, kindly click HERE.
Last Update
2019-04-11 07:10:58