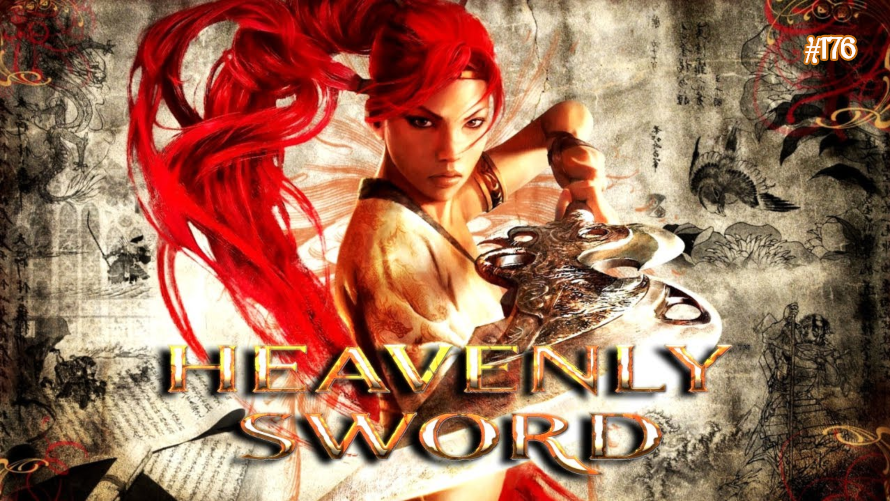 It's that time of the week again folks. Don't forget to cast your votes! #TT176
---
Heavenly Sword is an action-adventure hack and slash developed by Ninja Theory and published by Sony Computer Entertainment Europe. It was released exclusively for the PlayStation 3 in September of 2007. The story revolves around the eponymous Heavenly Sword, which is said to have been wielded by a divine deity to defeat a demonic tyrant known as the Raven Lord. Now in the realm of mortals, men have waged centuries-old wars in an attempt to claim the power of the gods for themselves. Eventually, one tribe took the burden of protecting this weapon and finally put an end to the senseless conflict. But, for how long will this peace last, and what is this prophecy that's foretold to take place during the year of the fire-horse? This is where the tale begins.
By March 2010, the game sold over 1.5 million copies worldwide. Critics praised the game for its brilliant graphics, superb voice acting, entertaining gameplay, and memorable storytelling. On 2 September 2014, a CG-animation film of the game was released on Blu-ray and the PlayStation Network.
And so, for today's 176th Temptation Thursdays poll, we shall focus on Nariko, the main protagonist of Heavenly Sword.
You may now cast your votes HERE.
To learn a little bit more about Heavenly Sword, you may check out Wikipedia's write-up.
---
For those who want to learn more about First 4 Figures' Temptation Thursday polls, kindly click HERE.
Last Update
2019-11-28 09:16:35